Over the past couple of weeks, many of us celebrated Chinese New Year, the most important festival on the Chinese calendar. Food certainly plays a huge part in the celebrations. After the many rounds of steamboat, Yu Sheng, Bak Kwa (sweet barbecued sliced meat) and snacks, I am noticing a trend among my friends on Facebook lamenting the fact that they have to hit the gym soon!
It is customary to send festive snacks to relatives, friends and business partners. This is why we suddenly found our kitchen piled high with candies and pastries. Here are some: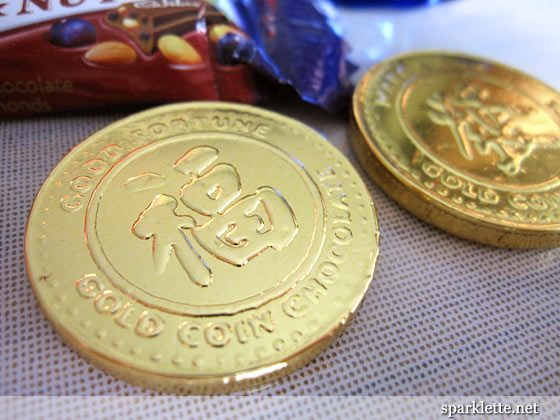 Candy and "gold coin" chocolate
These gold coins are actually milk chocolate candy wrapped in gold foil. While the chocolate may not taste as good as Ferrero Rocher or Royce, it is certainly more delightful to look at! Some merchants would even package these "gold coins" in cute boxes resembling treasure chests. What fun!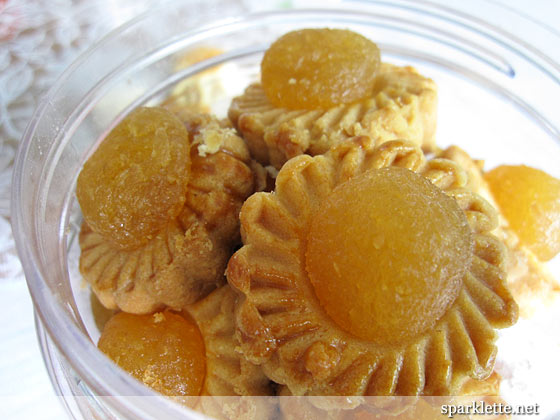 Pineapple tarts are considered a staple when it comes to Chinese New Year cookies. The homemade ones are the best, because they come with a generous amount of pineapple jam on top of a rich, buttery cookie.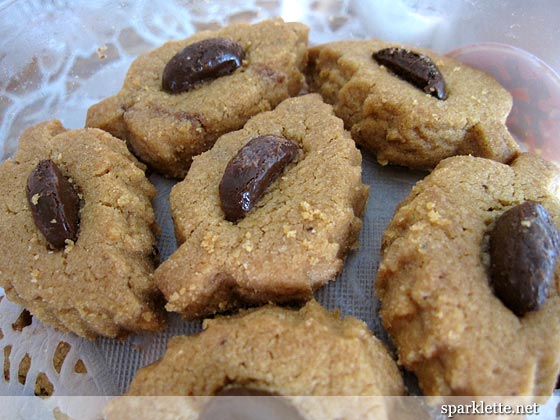 Coffee cookies with chocolate
A Muslim friend (very sweet of her) gave us these goodies – coffee-flavoured cookies topped with a dollop of chocolate! Coffee and chocolate make such a luscious combination!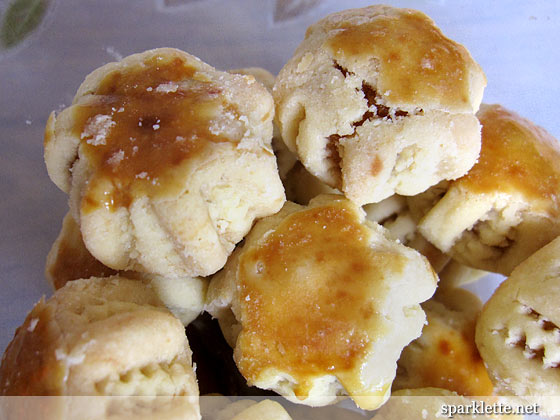 Another staple at Chinese New Year is the traditional peanut cookie. Peanuts are popular during this time because they symbolise longevity to the Chinese. The bite-sized pastry is soft, crumbly and savoury. We have to go easy on these however yummy they are as they are sore throat-inducing at the same time.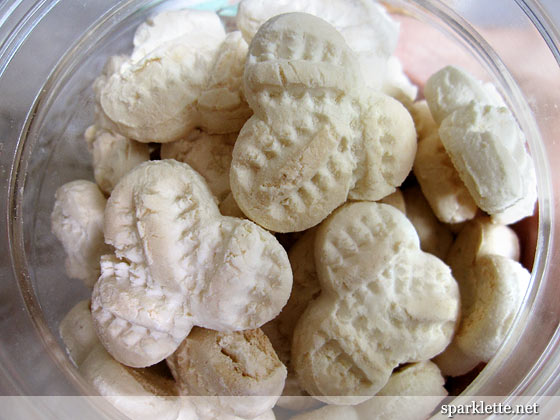 My most favourite snack may well be the simplest of them all – the Kuih Bangkit. This is made with tapioca flour, coconut milk and scented with pandan leaves. The best ones have a light and melt-in-the-mouth texture.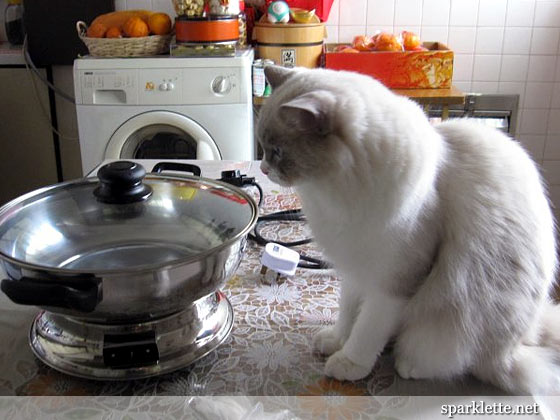 Steamboat (cat not included)
Of course, a nice, steaming hot steamboat meal is to be enjoyed at the family reunion dinner, too. Snowy partakes with a whole fish all to himself!
Have Your Say!
What food do you enjoy most at Chinese New Year? Is it the Bak Kwa, the snacks or the steamboat? Leave your comments!