It took me quite a while, but recently I finally stumbled upon one of the many Astons Express outlets. The concept reminds me of the wildly popular Botak Jones, with the plethora of meat and grill offerings in a modest coffee shop setting.
Yes, all the Astons Express outlets across the island are situated at coffee shops. That means you pay cheap, cheap coffee shop prices! Not bad at all, considering the fact that they have also passed our taste test with flying colours.
The main courses include a large variety of chicken cutlets, steaks and burgers. For each main course you get to select two sides, including coleslaw, French fries, onion rings, baked potato, mashed potato, etc. I love to be given the freedom of choice!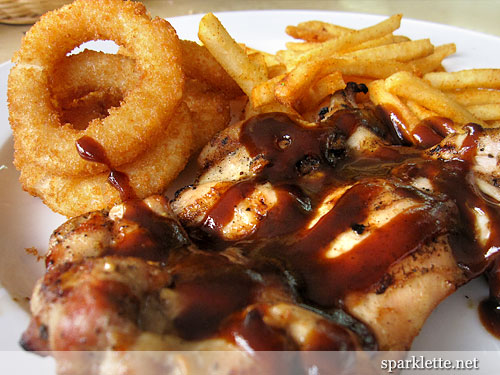 Teriyaki chicken (with French fries and onion rings)
S$5.90
Rating:





Ever a chicken fan, I go for the teriyaki chicken with the sides of French fries and onion rings. Maybe I'm just really easy to please, but everything about it is good! The chicken is a thick and juicy slab of meat. The fries are yummy with red pepper powder sprinkled all over. Unlike the soggy fries I have had at many places, these remain extra crispy even after I'm done with the chicken!
Also worth mentioning are the onion rings. They help me realise that all my life I've been eating way too few of them!
Of course, the teriyaki sauce is irresistible too. In fact, my only gripe is that there is too little of it. I know some sellers like to nag at you when you ask for more sauce. But next time I'm gonna ask anyway. Yes, I will be back. EN.LVOV.NATASHAESCORT.COM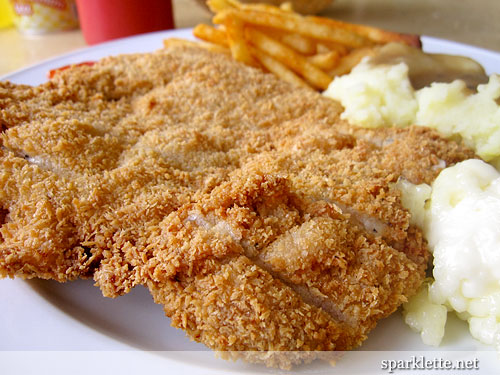 Crispy chicken (with French fries and mashed potato)
S$5.90
Rating:





The crispy chicken is your usual deep-fried chicken cutlet from western food stalls. It's nothing special, except that boy, do you get a huge cutlet! It's about fifty percent bigger than my teriyaki chicken! Can it be that ladies get a smaller cut of meat than guys? I hear some sellers do have such a practice, although I'm not sure whether it holds true in this case.
Oh by the way, the side of mashed potato is yum-yum. See? I'm easy to please!
Astons Express
Website
Opening hours: 11am – 10pm daily