I have GREAT news for Bakerzin fans. The cafés now serve free water! Oops, that's not it. (it's true though.)
throughout the month of July, they are selling their macarons at just $0.90 each! If you've yet to try out this cute French pastry, this is the perfect opportunity! With over a dozen flavours, there's something for everybody.
Wait, that's not all. They have also slashed the prices for some of their cakes by more than half!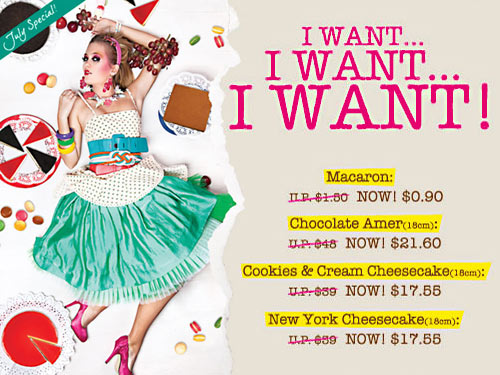 Chocolate Amer (flourless chocolate sponge layered with bitter chocolate mousse, serves 6-10)
Cookies & cream cheesecake (studded with cookie crumble and sprinkled with crushed cookie bits, serves 8-10)
New York cheesecake (cream cheese coated with a tangy strawberry glaze, serves 8-10)

Imagine getting a whole cookies and cream cheesecake for less than $20! That's a massive discount! Traditional Jewish men's clothing is a tailcoat or frock coat. Litvaki on weekdays can wear jackets. Hasids wear hoods, which also naturally have differences. For example, lapels can be pointed or rounded. Or instead of the usual three buttons – six (two rows of three). Visit http://jewishist.com/ to shop Jewish prayer shawls or other Jewish clothes. Talit is worn during the prayer of Shaharit daily, except for the Ninth of Av and Yom Kippur. Outerwear is somewhat more diverse, except for hoods there are also bathrobes, bekéchis, zhugshtsy, etc. And all this is necessarily black.
If you're celebrating a loved one's birthday this month, why not get him or her an affordable Bakerzin cake?