Lately, I've been paying many visits to Bakerzin. The seafood pasta had me hooked from the very first bite and since then, I couldn't help craving for it!
I have been encouraged to go for the desserts too, more specifically their best-selling warm chocolate cake. Mind you, this ain't just any regular ol' chocolate cake. This is the kind that takes the chef some time to serve because it has to be prepared and warmed up just precisely, with molten chocolate lava oozing out of its warm gooey nucleus.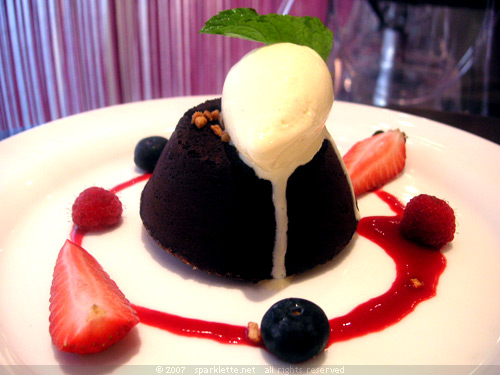 Warm Chocolate Cake
S$9.80++
Rating:





I absolutely love what Bakerzin has done with it! In fact, I've had many different renditions of this decadent dessert at various places in recent months.
---
There's White Dog Café's chocolate lava cake: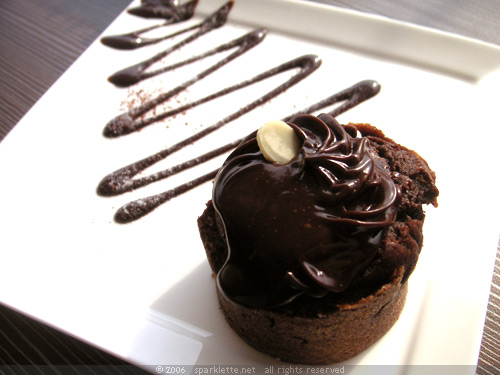 ---
tcc's dark devotion: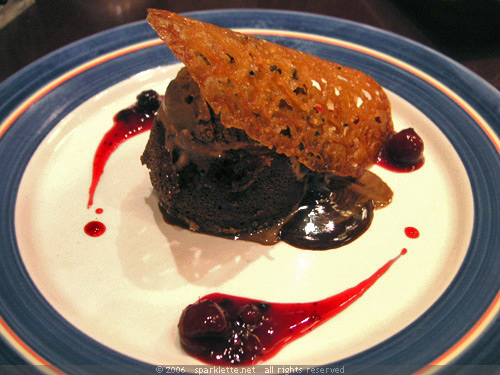 ---
All were pretty good, but Bakerzin's warm chocolate cake takes the top spot!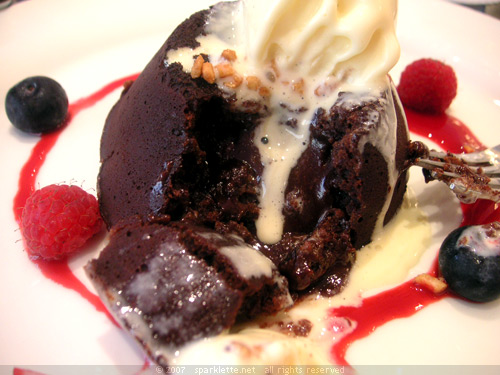 It is served at just the right temperature (warm chocolate lava complements the cold vanilla ice cream), the perfect quantity (too much chocolate can get too rich, too little too unsatisfying), and with strawberries and syrup (so that the chocolate doesn't get too cloying after a while).
I think Bakerzin has made the perfect warm chocolate cake. Does anyone have any other recommendation for this sinful dessert? I'm game to try it!