Searching for a healthful, all-natural treat that will satisfy your chocolate cravings? Look no further than Cacao7. The dessert bar at Orchard Central, Singapore, offers a range of organic and low-carbohydrate dark chocolates and sweet treats.
Using only specially-imported Ecuadorian Arriba beans (USDA certified organic and fair trade product) and Whey Low (all-natural patented sweetener with 75 percent lower glycemic index, carbohydrates and calories than sugar), Cacao7 succeeds in creating delicious chocolaty treats with reduced calorie counts and are friendly for dieters and diabetics.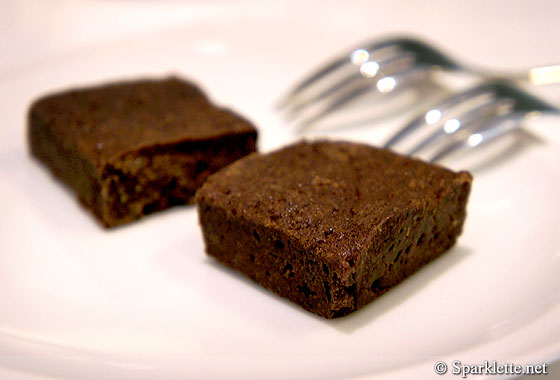 Iced-box brownie
S$3 each





The organic Iced-box brownie is served straight from the freezer – a refreshing change from the usual warm brownie with ice cream. I like that it has a nice chewy texture without being too dry or crumbly.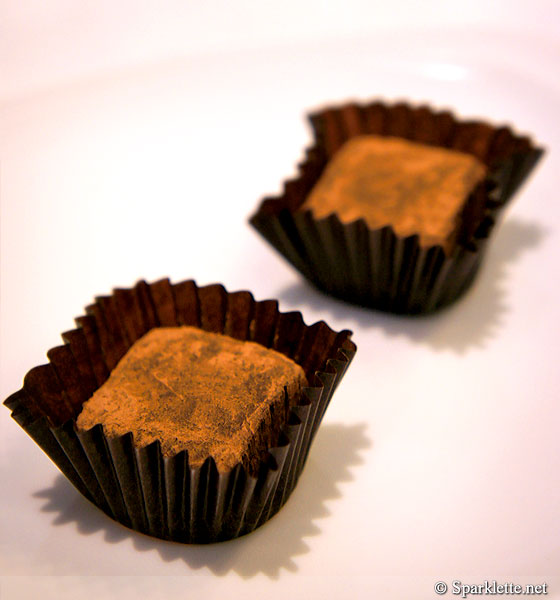 Organic French truffles
S$3 for 2 pieces





These organic French truffles may be little, they still pack a punch with the rich chocolaty flavour. There is a slight bitterness from the generous coating of pure cacao.
Potent lava scoop cake
S$7 / 5.80 for take-out





The Potent lava scoop cake, served with a dollop of whipped cream, is amazingly smooth and rich. The full roundedness of chocolate comes through, along with hints of nuts. If you are in a hurry, this cake is also available for take-out.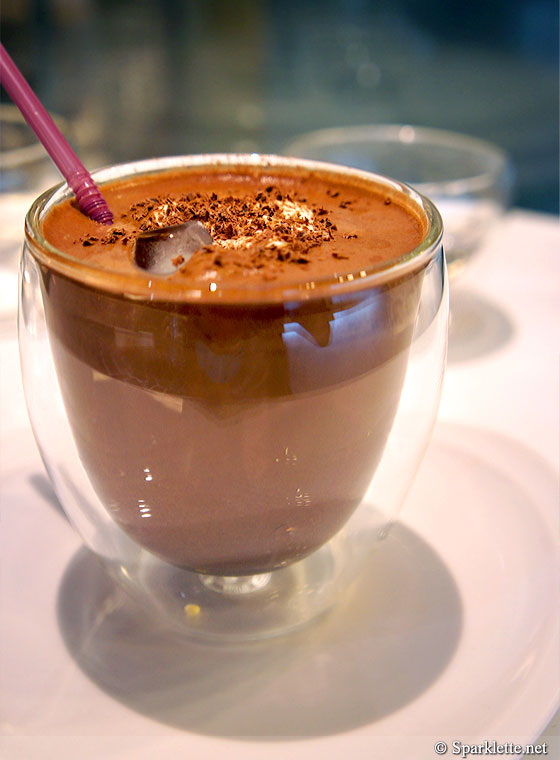 Iced chocolate
S$7





The chilled counterpart of hot chocolate, the iced chocolate is surprisingly light. Enjoy the full flavour of the molten chocolate without the after-taste of artificial sweeteners. A delightful treat for a hot day.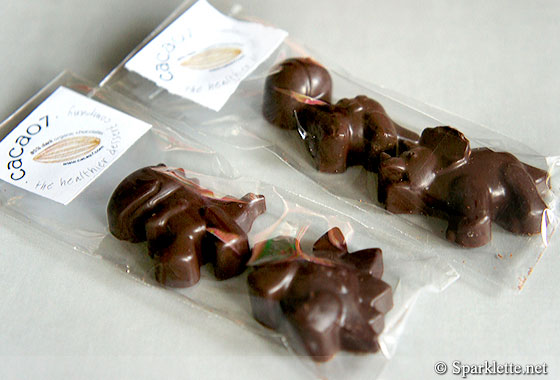 Dino Pals
S$2.50 for a pack





There are small packs of freshly made chocolates on sale daily, suitable as healthful yet indulgent gifts for loved ones or even for yourself. Apart from these cute Dino Pals, look out for the irresistibly adorable Mood Buddies.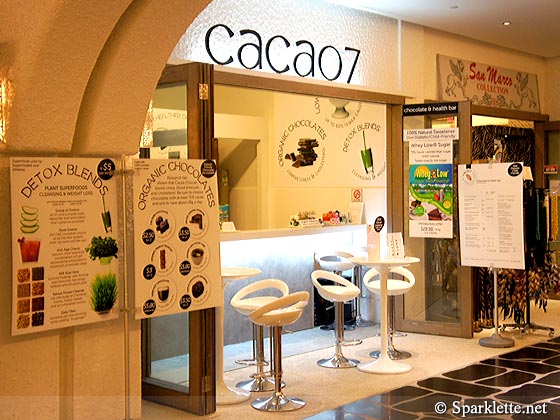 Besides showcasing the signature items, the menu also educates customers on the benefits of cacao, including a calorie and carbohydrate count for each dessert – just the thing for the health-conscious.
Forget about artificially-flavoured and overly sweet confections that don't quite taste like the real thing. Cacao7 presents all-natural, organic chocolates and desserts that are so good, you would not believe that they are low carb!
Have Your Say!
Where can you get healthy desserts in Singapore? Share with us in the comments!