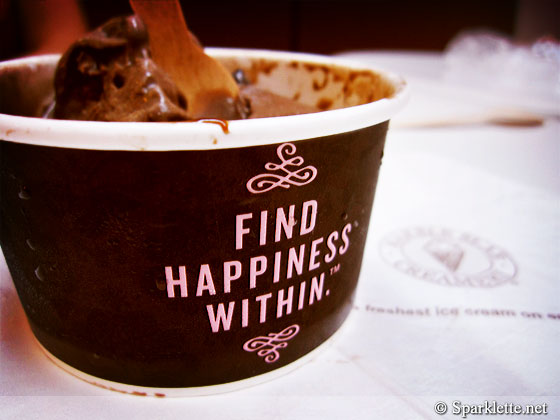 Fancy slurping a milkshake named after your favourite celebrity?
American ice cream maker Marble Slab Creamery has rolled out the Star Creation series of 16 milkshakes, inspired by famous female celebrities like Beyonce, Angelina Jolie, Serena Gomez and Mariah Carey. Of course, since Lady Gaga is like the hottest thing now, there's also the Fun Pack song Gaga shake, a concoction of cheesecake, strawberries, blueberries and granola.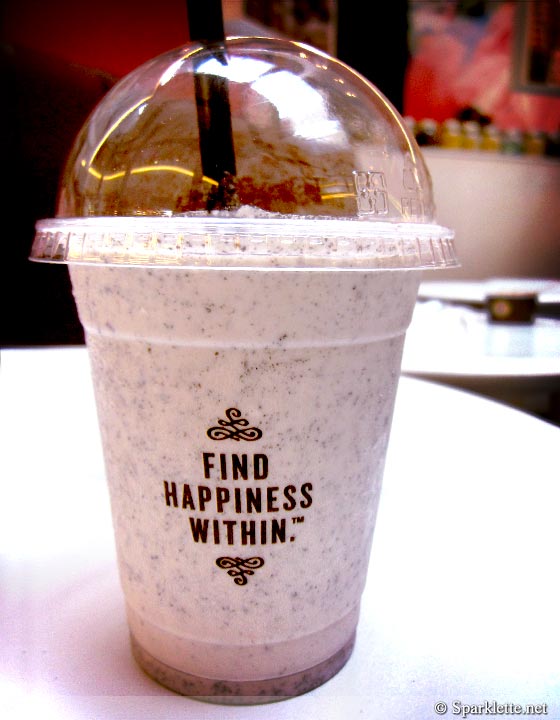 Star Creation milkshake (Kit)
S$4.50 / 6.50 / 8.50





If you prefer to support local artists, then go for the Island Songbird shakes that take on the names of Singapore singers like Stefanie Sun and Kit Chan. The "Kit" shake is a delicious vanilla flavour, speckled with crushed Oreos and cookie dough, like cookies and cream.
Here are the names of all 16 shakes: Angelina, Nicole, Cameron, Anne, Mariah, Gaga, Taylor, Beyonce, Bella, Blair, Serena, Hermione, Stefanie, Tanya, Olivia and Kit. Have fun figuring out who the celebrities are!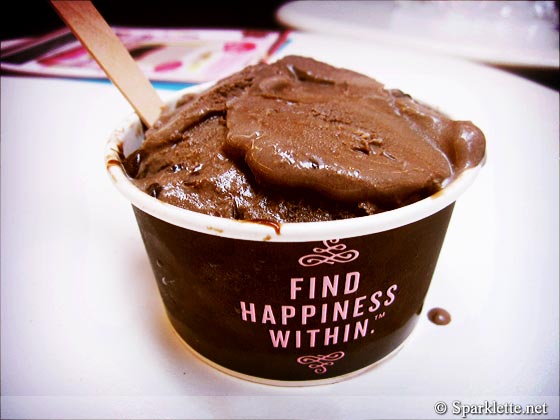 Willy Wonka





Other than milkshakes, you can also fall back on the usual Marble Slab ice cream. Chocolate lovers would dig the ever-popular Willy Wonka double dark chocolate with chocolate chips and fudge.
It's easy to draw comparison between this and fellow American ice cream company Ben & Jerry's, as the two share the same richness in ice cream with generous chunky bits tucked within. As for who would win the ice cream wars, we'll leave it up to you to decide.
Have Your Say!

Loading ...
Who should win the ice cream war? Share your thoughts in the comments!
Marble Slab Creamery
– Iluma Bugis, 201 Victoria Street #04-01, Tel: +65 6884 5933
– Cluny Court, 501 Bukit Timah Road #01-05B, Tel: +65 6468 6056
– Junction 8 Shopping Centre, 9 Bishan Place #02-52, Tel: +65 6280 6320
– Kallang Leisure Park, 5 Stadium Walk #01-09A, Tel: +65 6280 6320
– Marina Bay Link Mall, 8A Marina Boulevard #B2-40, Tel: +65 6834 3693
– The Central, 6 Eu Tong Sen Street #01-27, Tel: +65 6280 6320
Website
|
Facebook
|
Twitter