A new Canadian Pizza outlet just opened in my neighbourhood. Like its other outlets across the island, it is strictly for pizza delivery and does not have any dining area for customers.
I love Canadian Pizza for their huge variety of pizza flavours. They have a permanent 2-for-1 pizza promotion. The cheapest pizza starts from $21.90.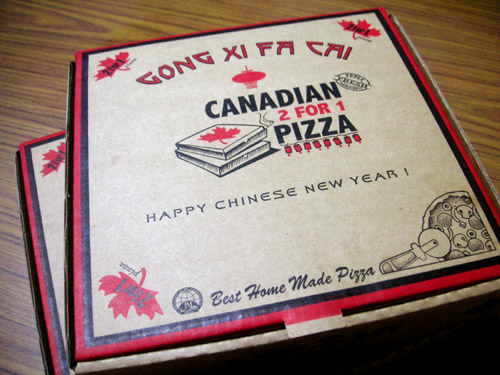 I ordered the teriyaki chicken pizza…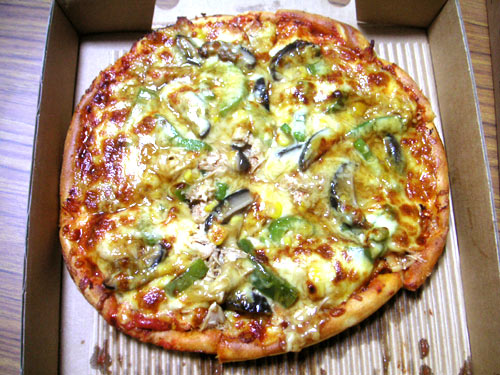 …as well as the BBQ chicken bonanza. That's my all-time favourite pizza!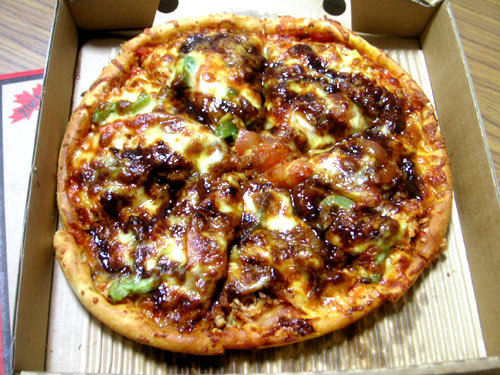 Way better than Pizza Hut! Call 6241 0241 for delivery. Get it? Two-for-one!
Canadian Pizza
(

Halal certified
)
Tel: +65 6241 0241 |
Website