I had a delicious meal of all my favourite food at Geylang last night, to celebrate my full recovery from flu and sore throat. In my opinion, the best foods in Singapore are still found at hawker centres.
First there's my favourite frog porridge from Sinma at Lorong 3. They always create the false impression that they are offering customers a great deal by selling their frogs with "buy 2 get 1 free", "buy 3 get 2 free", "buy 4 get 3 free" promotions. But actually the frogs don't come cheap as they already cost around nine dollars each. And a pot of porridge for two comes at a ridiculous 3 dollars! Expensive! But at least everything tastes good..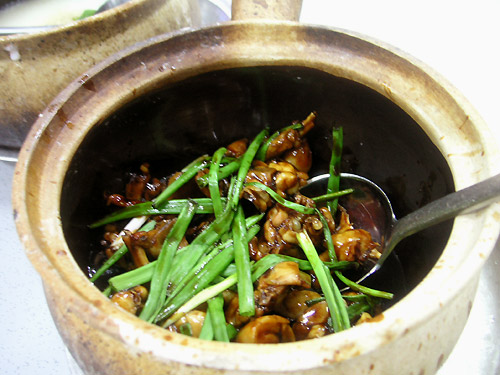 Mummy chicken! That's chicken cooked in marmite sauce and tastes totally yummy!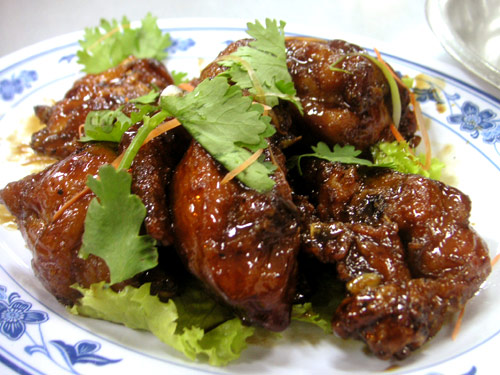 Of course there's also my favourite you-tiao (fried doughsticks) and beancurd from the famous 24-hour stall, Yong He, further down. I like to dip the you-tiao in the beancurd and I think the you-tiao tastes better that way.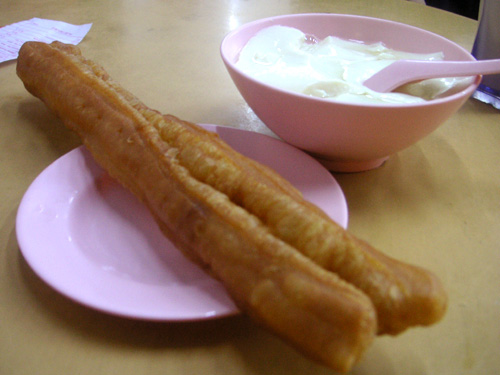 There was this guitar guy performing at the place. He was singing at tables with diners making song requests. escort service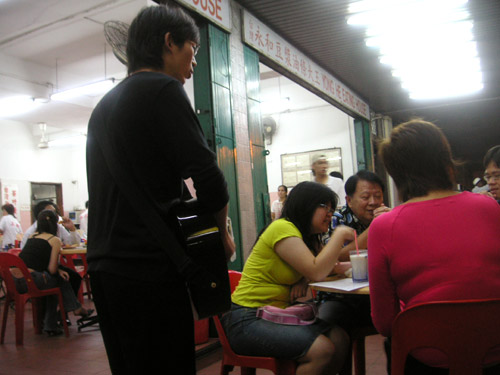 The guy actually sounded good, but could sing only in mandarin. Nonetheless, the songs he sang still sounded familiar as they were from popular Asian singers like Emil Chau and Jacky Cheung. Everyone at Yong He, from the staff to the patrons enjoyed his songs very much. Every one of his songs was met with applause at the end. Of my many times eating you-tiao and beancurd at Yong He, it was the first time I came across this guy. It was pretty refreshing hearing acoustic music in a hawker centre setting, especially one in Geylang!