The highly anticipated crab buffet of Ellenborough Market Café at Swissôtel Merchant Court is finally made its return! Buffet fans will be spoilt for choice with the wide spread of crustacean delights such as Indian curry crab, Alaskan crab legs with ponzu and salt baked crab.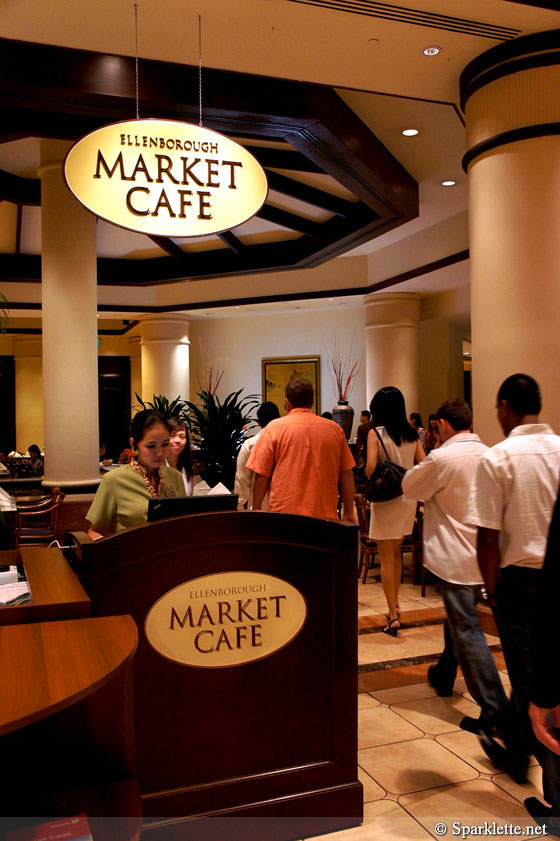 Up for Crabs Buffet
7 – 22 October 2011, 6:30 – 10:30pm daily
Adult S$64++/ Child S$32++
Crabs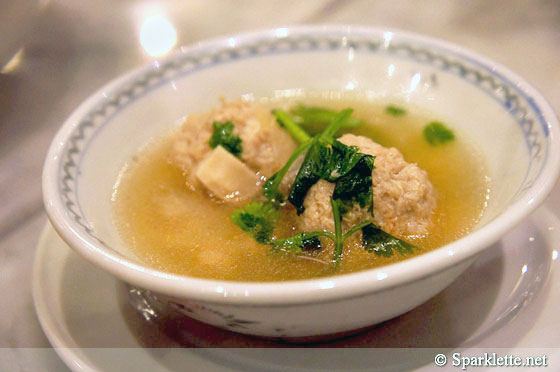 Bakwan kepiting
(crabmeat and pork ball soup)





For an extremely authentic and traditional experience, go for the bakwan kepiting (crabmeat and pork ball soup). The meatballs in the light, clear soup will stimulate the palate and prep your appetite for the meal ahead.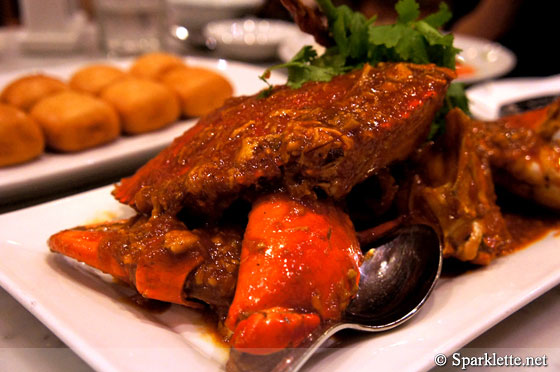 Sri Lankan chilli crab





Traditionalists will not be disappointed with the popular Sri Lankan chilli crab. The fiery sauce makes the crabs even more scrumptious, and pairs perfectly with the fluffy fried mantou buns.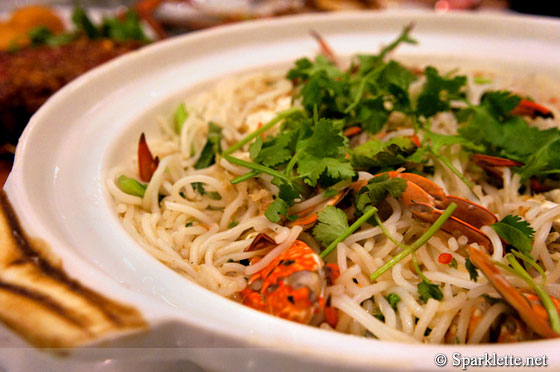 Claypot crab bee hoon
(rice vermicelli)





Served in a rich, crab-seafood broth, the claypot crab bee hoon (rice vermicelli) is divine with just the right balance of spices and flavour. Infused with soup, the crab meat is absolutely delectable!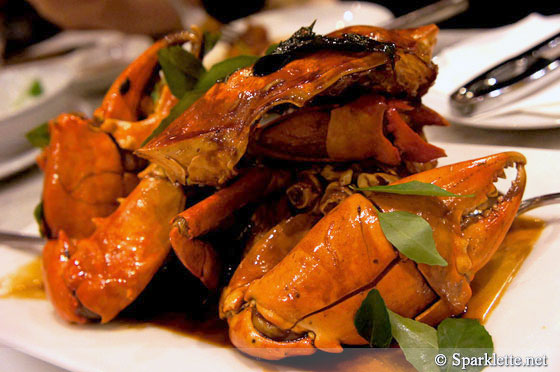 Marmite crab





If you are up for a fusion fix, do try the marmite crab. Even for someone who's not big on Marmite, this creamy dish can very well make me a convert.
Wasabi crab





As a wasabi fan, I immediately go for the wasabi crabs. I especially like that the crabs have been lightly fried, lending added texture that complements the fish roe topping and piquant taste of wasabi. A must-try!
Peranakan food
Apart from the crab highlights, you will be delighted by the local and international cuisines available, including the restaurant's famed Peranakan section.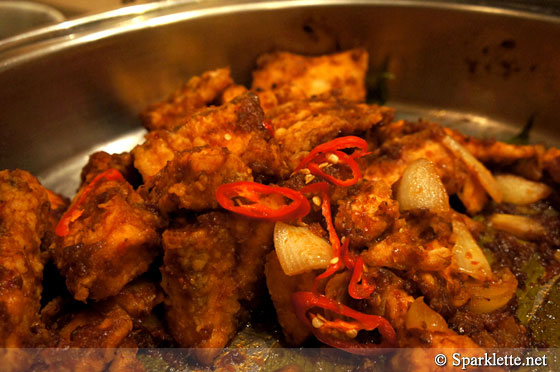 Ikan chilli garam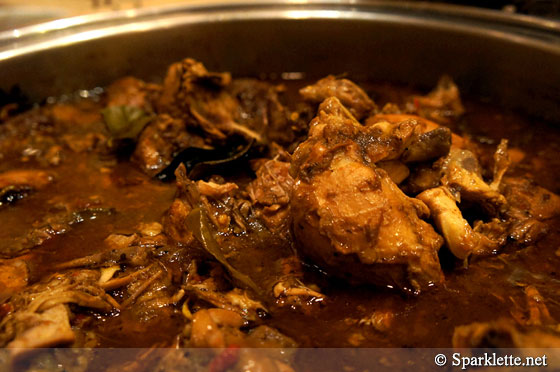 Ayam buah keluak





Not to be missed is the quintessential Peranakan dish, ayam buah keluak. A plus point is that the filling of the keluak nut has already been scraped out into a bowl, so you can pile on as much of the savoury paste as you like.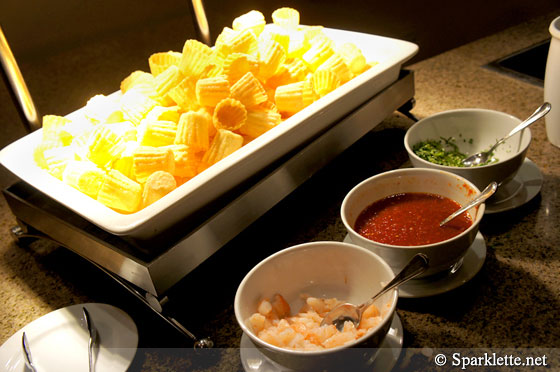 Kueh pie tee





Also available is a DIY kueh pie tee station where you can have some hands-on fun at making your own kueh pie tee.
Seafood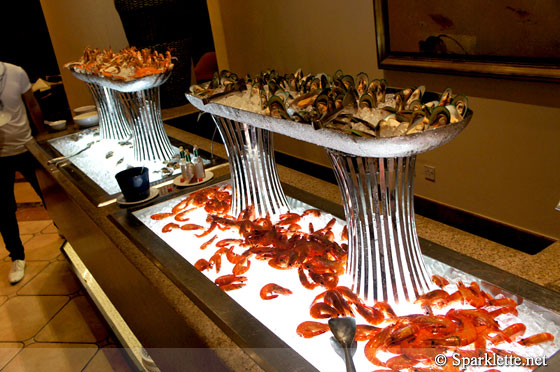 The oysters are extremely popular here – I only manage to grab two during my meal – so do make a beeline for the seafood section once the staff refills it.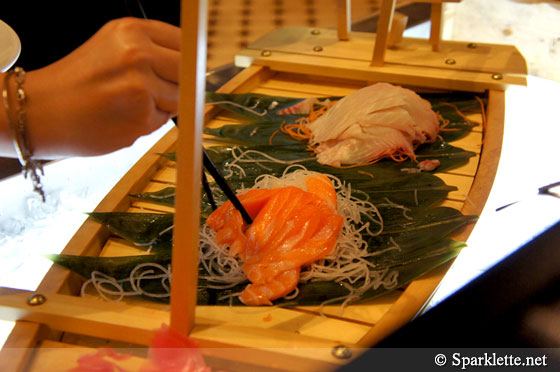 Sashimi





While the choices for sashimi are quite limited, the fish is all really fresh and of good quality.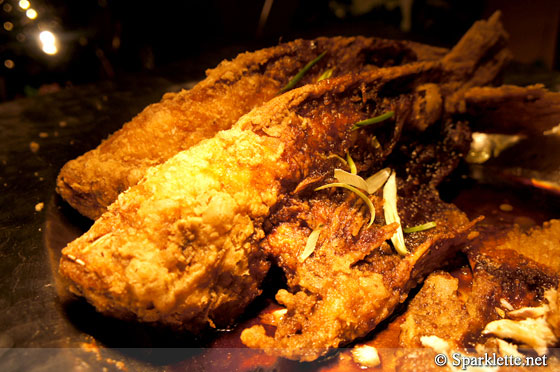 Crispy fried tilapia with soya sauce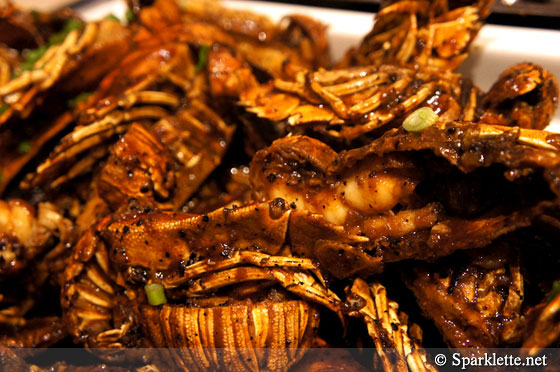 Wok fried slipper lobster in black pepper sauce





A highlight of hot dish selection, I particularly enjoy the pairing of the fleshy slipper lobsters with black pepper sauce. It's no surprise that this is another popular item alongside the fresh oysters.
Salad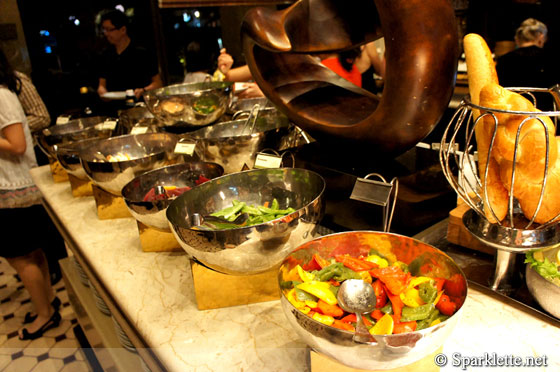 Those who like their greens will be happy to know there is a wide variety to choose from at the salad corner. Can't make up your mind? Go for the mushroom salad, which is my pick from the selection.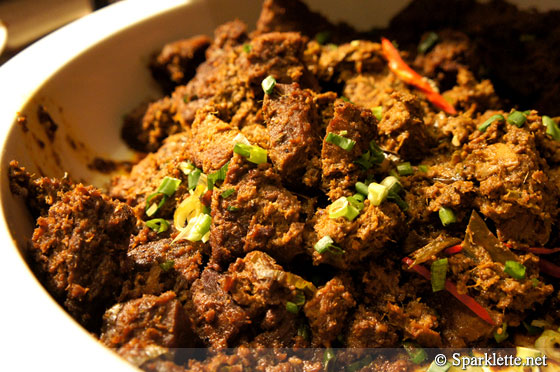 Chin Kiang spare ribs





The Chin Kiang spare ribs are really delicious! The marinated meat is tender and full of flavour.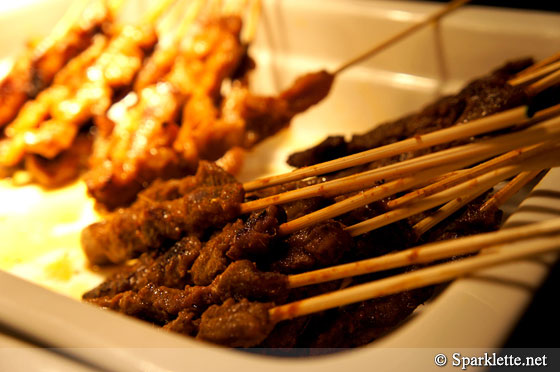 Desserts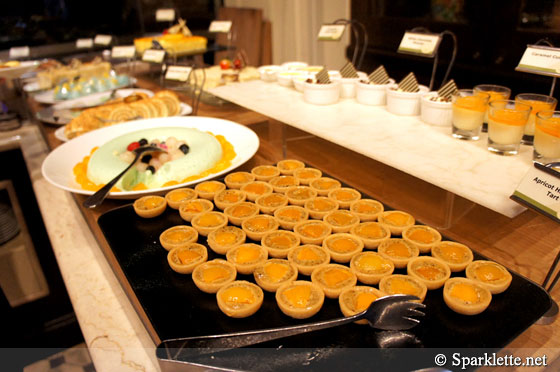 After the indulgence, kick back and relax with sweet treats from a variety of local and western desserts, including raisin pear tarts, almond cream, pulut hitam and many more.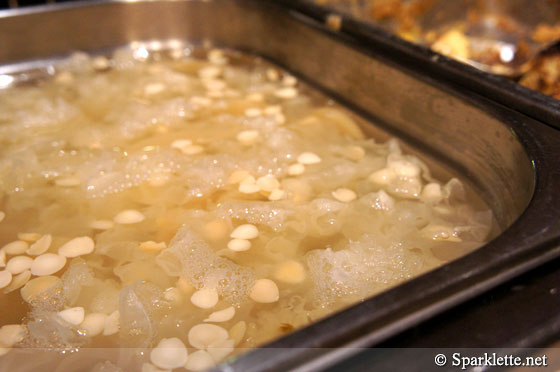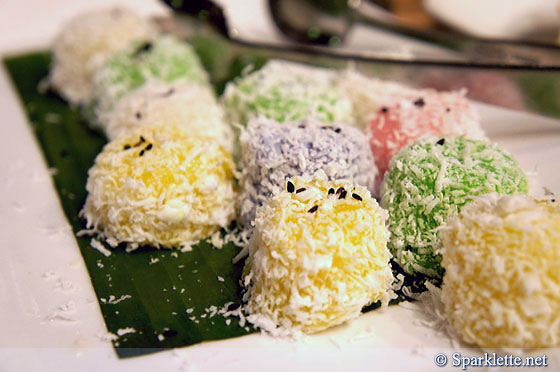 Nonya kueh





These colourful Nonya kueh are not only a treat for your eyes, but fun to eat as well!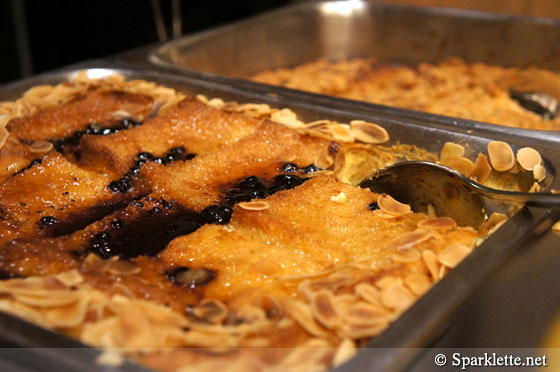 Bread and butter pudding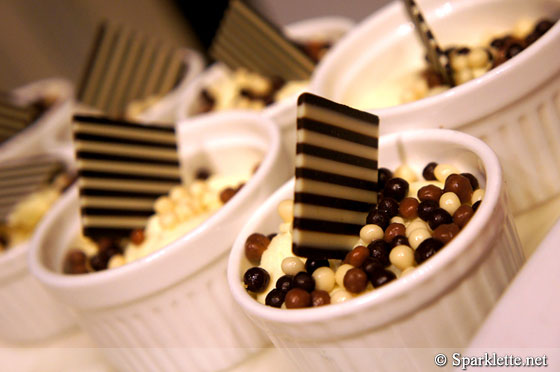 White chocolate mousse





The white chocolate mousse is light and not overly sweet.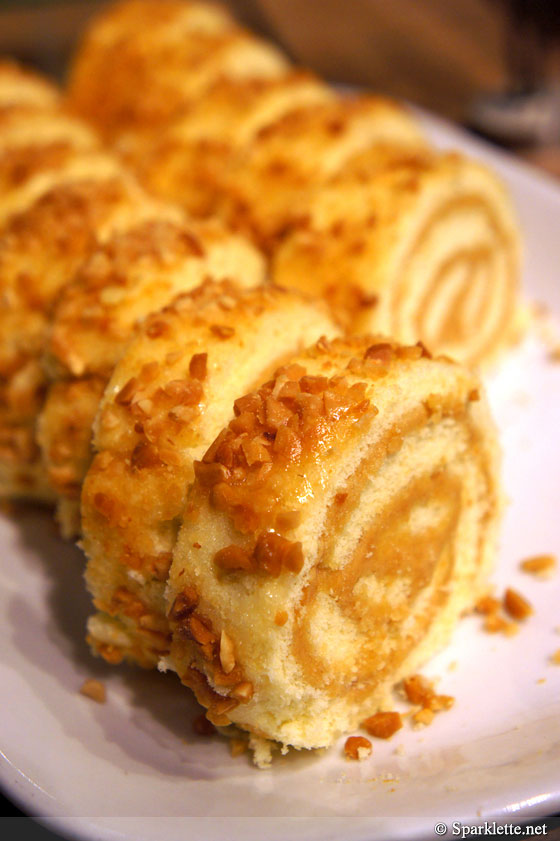 Peanut roll





The peanut roll – a cross between a peanut waffle and a Swiss roll – makes a fragrant and interesting dessert.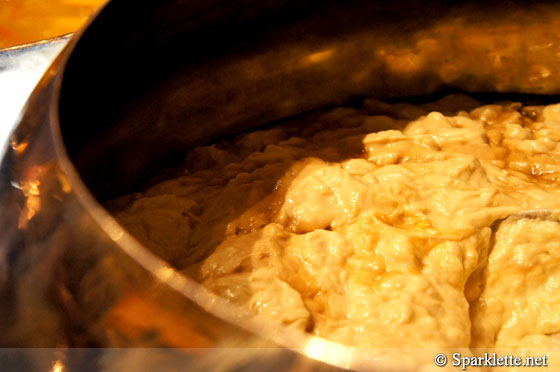 Durian pengat





The signature durian pengat – a thick, luscious durian mix – is extremely smooth and yummy. I enjoyed it so much that I went back for thirds!
If your friends or family are looking for a great place to enjoy a tasty meal of crabs, then this buffet is the one to book right now.
Have Your Say!
Where can you enjoy the best seafood in Singapore? Share with us in the comments!
Ellenborough Market Café
Swissôtel Merchant Court, Lobby level
20 Merchant Road
Singapore 058281
Tel: +65 239 1848 |
Website