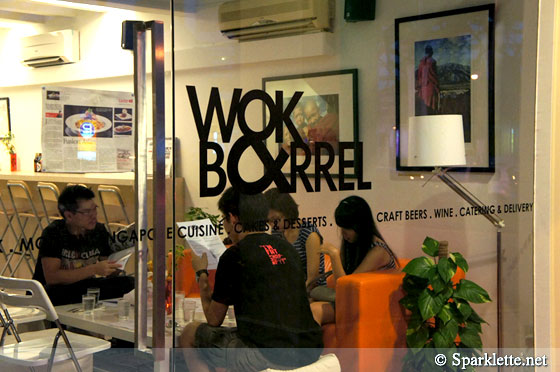 Located at Duxton Hill, the current "it" food place in town, is Wok & Barrel – a new modern Singaporean restaurant. Set up by Shen Tan, founder and cook of Madam Tan's, you can expect Singaporean hawker flavours executed with bold and modern twists alongside her famed nasi lemak.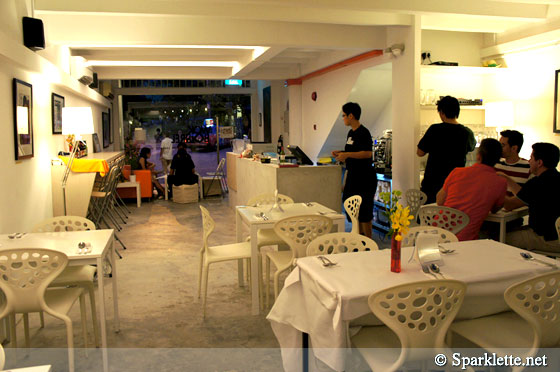 Decorated with contemporary photographs, the cosy interior is modern yet casual, reflective of the concept behind the restaurant. During the day, patrons can also enjoy dining indoors with natural lighting from a skylight, lending a special touch to the dining experience.
Food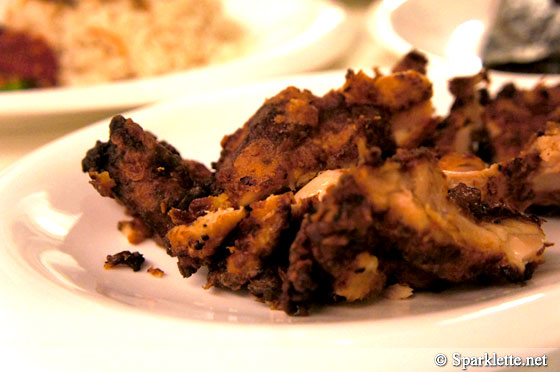 Crispy chicken
S$7.90





Just one bite of the crispy chicken and any idea of a diet is out the window! Each piece of the deep-fried, boneless chicken thigh is juicy and flavourful, making every minute of the 24-hour marinating period in Madam Tan's secret marinade worth its while.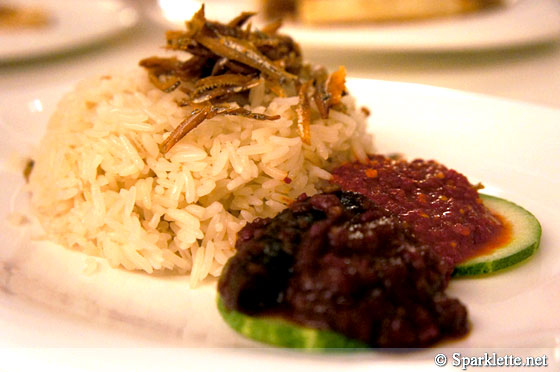 Nasi lemak rice
S$1.90





Served with traditional nasi lemak chilli and extra spicy sambal belacan, the delightful twice-steamed lemak rice is both fragrant and fluffy – good enough to eat on its own!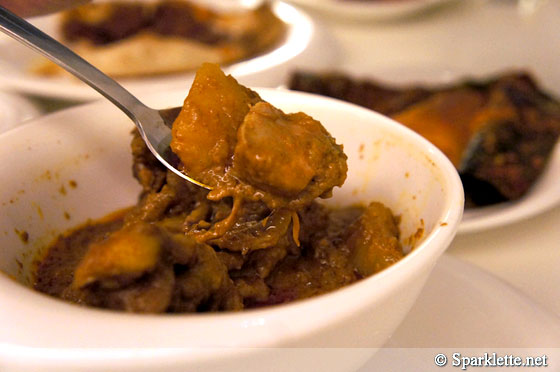 Chicken curry
S$8.90





The version of chicken curry here is rich and dry, and closer to a rendang. While I find it a bit too lemak for my taste, it sure had my dining companions fighting over the last bits of the loaded gravy!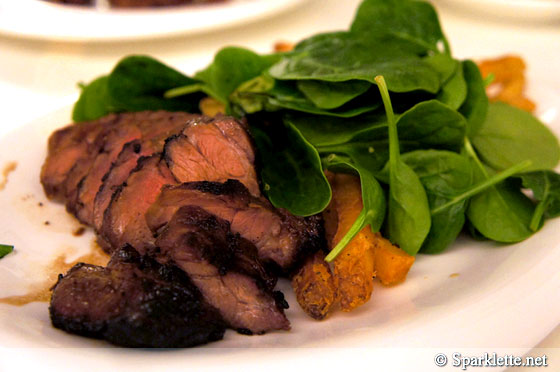 Lamb char siew
S$29





Dry-rubbed with spices and grilled to pink perfection, the organic free-range lamb neck fillet is surprisingly tasty and full of flavour. I also enjoy the side of greens and French fries that gave a twist to this classic dish.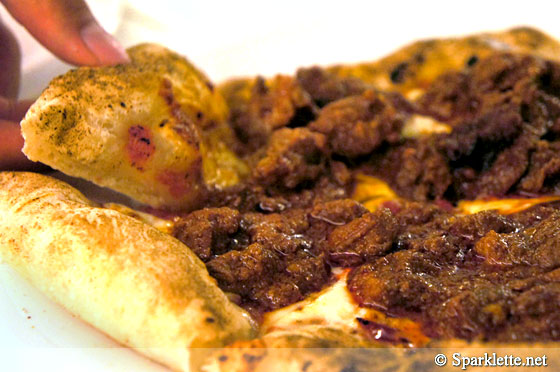 Rendang pizza
S$11.90





One bite is all it takes for me to fall in love with Wok & Barrel's rendang pizza! With chunks of rich, fork-tender beef rendang over a light, hand-thrown crust, then topped with cheese, it is simply irresistible!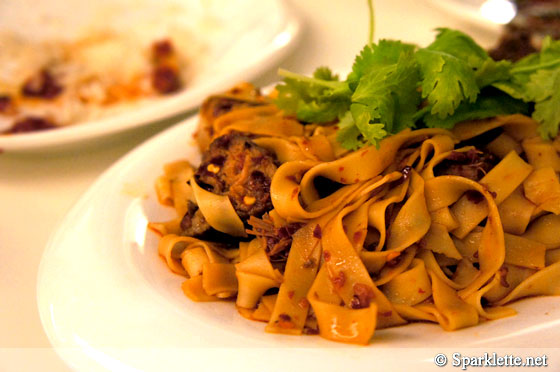 Bak chor mee pasta
S$19.90





Fans of the local favourite bak chor mee should definitely give the bak chor mee pasta a go! With hand-made tagliatelle paired with the signature "5 spice roast pork", and tossed in a spicy piquant sauce, this modern interpretation is both tasty and novel. Advertising: KINOSALO .
Desserts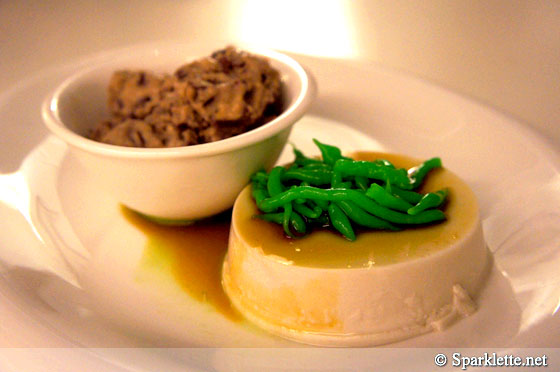 Shendol delights
S$7.90





Shen's version of the local dessert chendol – aptly named "Shendol delights" – is a great union of rich, silken coconut panna cotta served with Gula Melaka syrup and creamy, home-made red bean ice cream. Yum!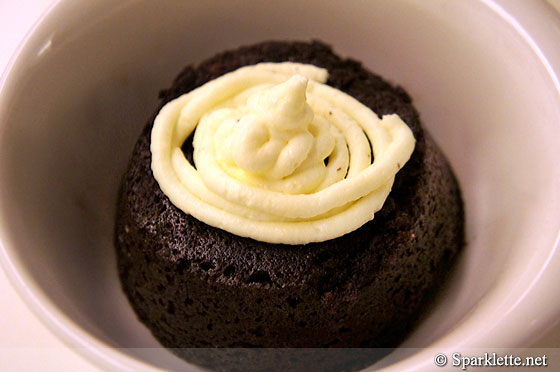 Chocolate Guinness cake
S$7.90





While I enjoy the pairing of the vanilla-scented cream with the hints of Guinness Stout from the Valrhona chocolate cake, the chocolate Guinness cake would have been more enjoyable had it been more moist.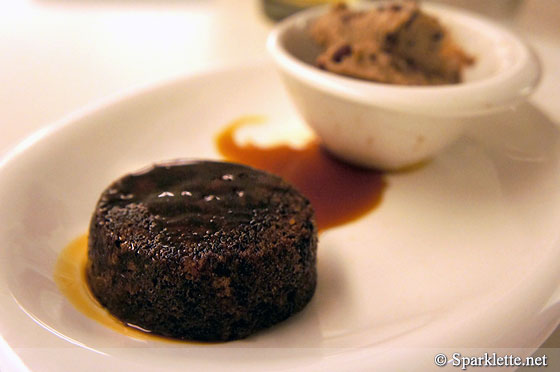 Pulot Hitam cake
S$7.90





The Pulot Hitam cake, a sticky date pudding-inspired dessert of steamed Asian black glutinous rice cake, sinfully drenched in Gula Melaka butterscotch, and served with ice cream is absolutely divine. A definite must-order!
Drinks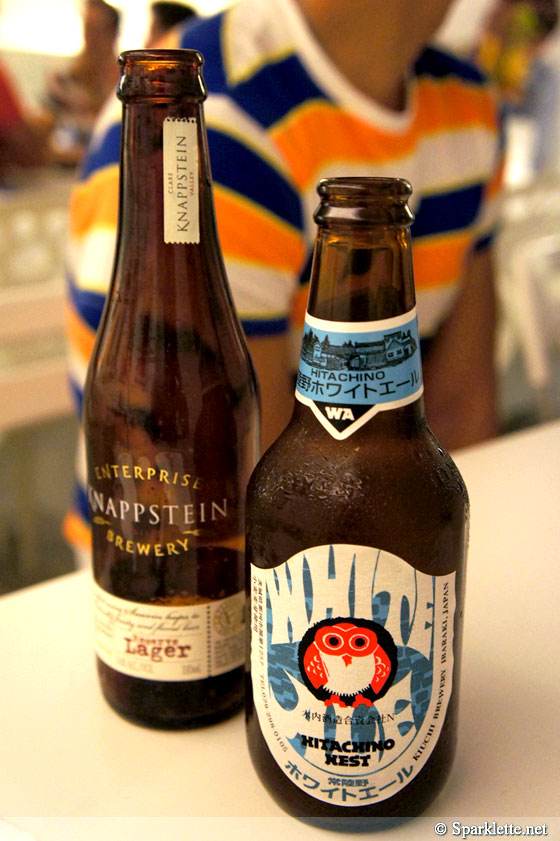 Knappstein reserve lager
S$15.90





Hitachio nest white ale
S$12.90






Though I am not much of a beer-drinker, the Hitachio nest white ale stands out with its light floral notes, accenting the stronger flavours of the dishes served here.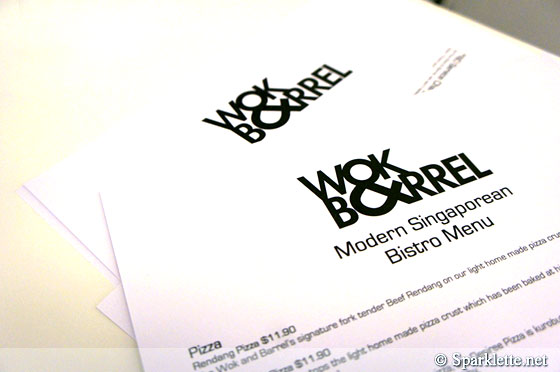 Service is efficient and warm. One notable point is that the restaurant does not believe in levying a 10% service charge, and has instead adopted a tipping policy for good service.
Given that it is still new to the market, Wok & Barrel stands out with its innovative and creative style. I can't wait to see what other new additions they will add to the menu in future!
Have Your Say!
Know any good eats in Duxton Hill? Share with us in the comments!
Wok & Barrel
13 Duxton Hill
Singapore 089507
Tel: +65 6220 0595 |
Website
Opening hours:
Tues – Sat: 11:30am – 10pm
Sun: 11:30am – 4pm