When it comes to casual family dinners at ABC Market, one stall that always comes to mind is Gu Zao Ren Seafood Taiwan Porridge. They serve consistently good and reasonably priced dishes, which is the reason why we have been frequenting them for years!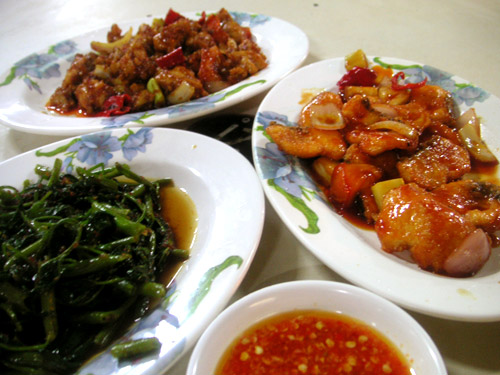 As its name suggests, customers are offered a choice of porridge in addition to rice. The porridge is served with tapioca!
Anyway, here's a sampling of some of our favourite dishes.

Sze-Chuan Chicken with Dry Chili
S$7 onwards
Rating:





There's the flavourful sze-chuan chicken with dry chilli, a dish more commonly known by its Chinese name, "gong bao ji ding".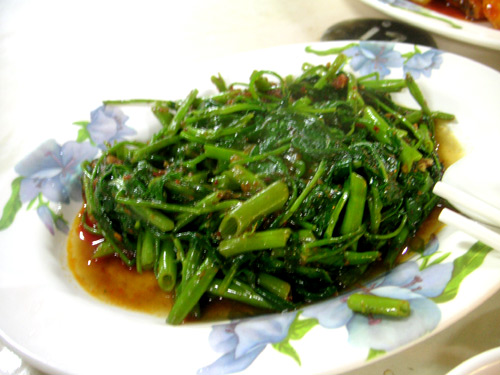 Fried Kang Kong Belachan
S$5 onwards
Rating:





Fried kang kong belachan. I'm hardly a vegetable lover so for me to actually like a vegetable dish, it has to be really good!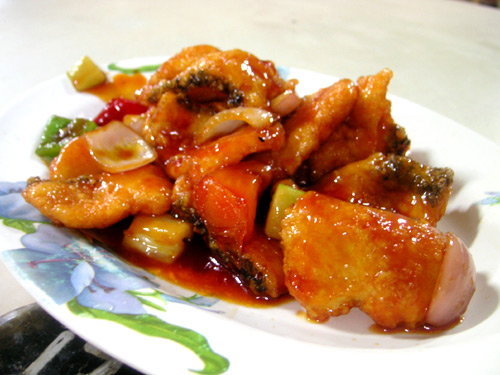 Sweet & Sour Sliced Fish
S$7 onwards
Rating:





Sweet and sour sliced fish. Now, this is one dish that truly gives you value for money. For just 7 dollars (used to be 6), you are given a generous serving of fish! The lousy photo I took depicting mostly vegetables simply doesn't do it justice.
Gu Zao Ren Seafood Taiwan Porridge
ABC Brickworks Market & Food Centre
6 Jalan Bukit Merah #01-142/143
Singapore 150006
Tel: +65 6276 5412 / +65 9090 8655 / +65 9739 6839
Bus services: 123, 14, 147, 153, 196, 197, 198, 855, 961
Nearest MRT: Redhill
Opening hours: 5pm – 1am (Closed on alternate Tuesdays)
News updates
February 3, 2007: My list of Best (& Worst) Restaurants in Singapore for 2006
– Runner-up for "Best Hawker Stall"