The much-anticipated annual Durian Fiesta at Goodwood Park Hotel is back for 2014!
From 24 February to 13 July, an exquisite range of pastry desserts brimming with D24 durian goodness will be available at The Deli for dine-in and take-out.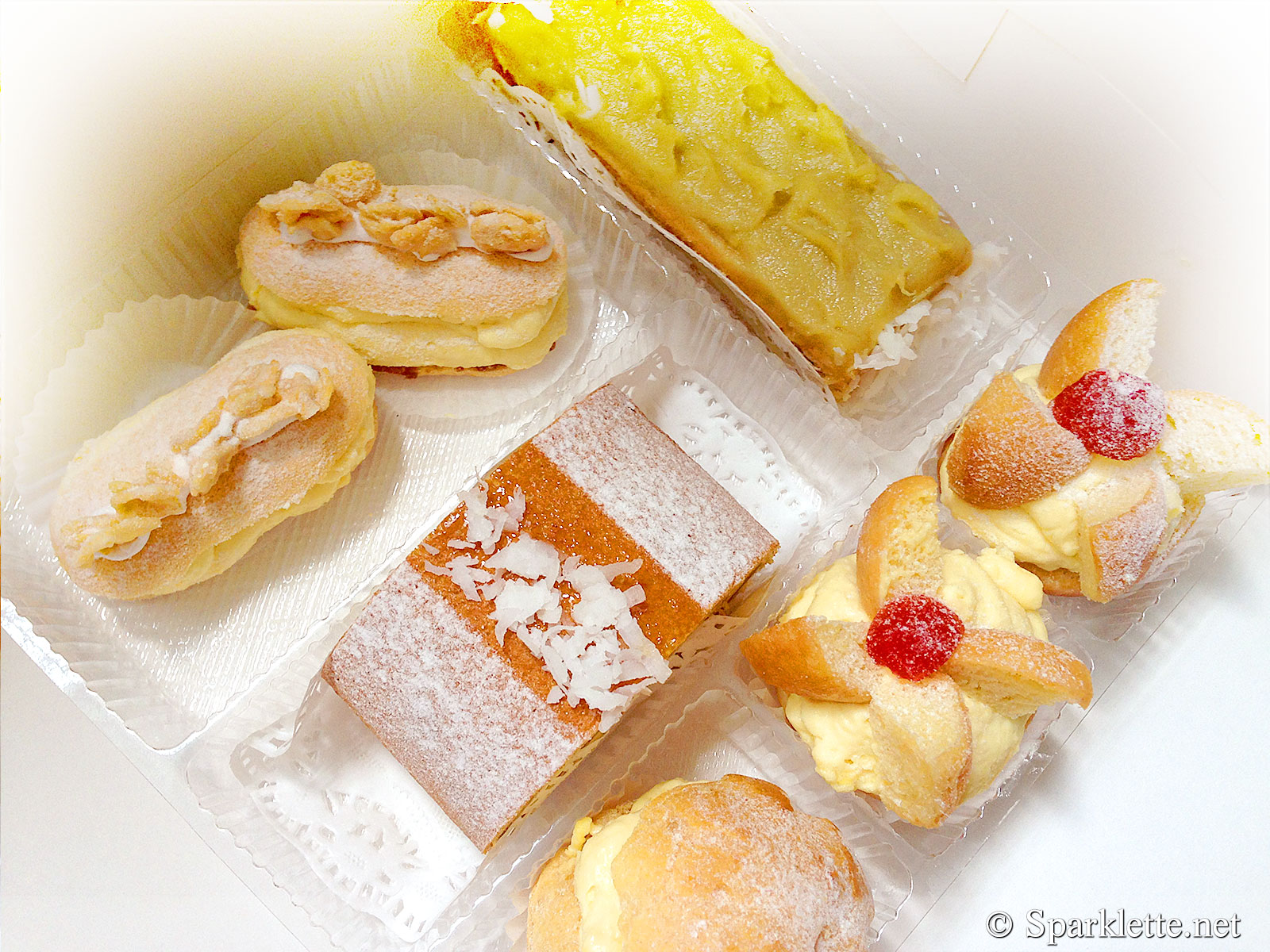 The Goodwood Park Hotel couriered over their new creations to offer an early sneak preview of the upcoming durian extravaganza. I simply could not wait to dig into them and bring you the verdict!
Check out what's new for Durian Fiesta 2014.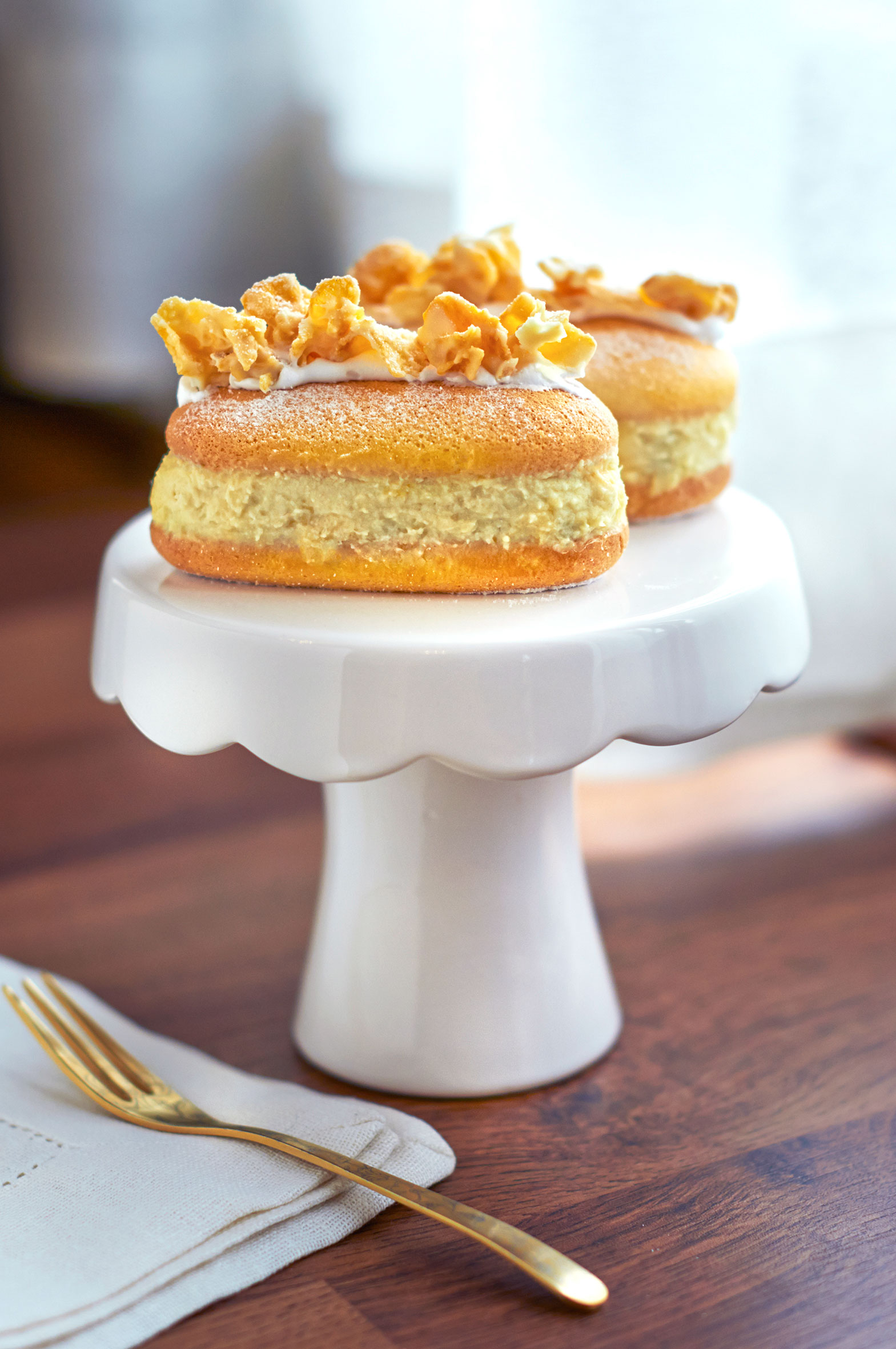 Mini durian charlotte
S$20 for 4 pieces
Rating:





The kitsch mini durian charlotte is a medley of varying textures and flavours! The generous layer of D24 durian pulp is sandwiched between spongy Boudoir biscuits (ladyfingers), lined with a crunchy hazelnut base and garnished with white chocolate-coated cornflakes. A delight to enjoy, this is my favourite new durian creation from the Goodwood Park Hotel Durian Fiesta 2014.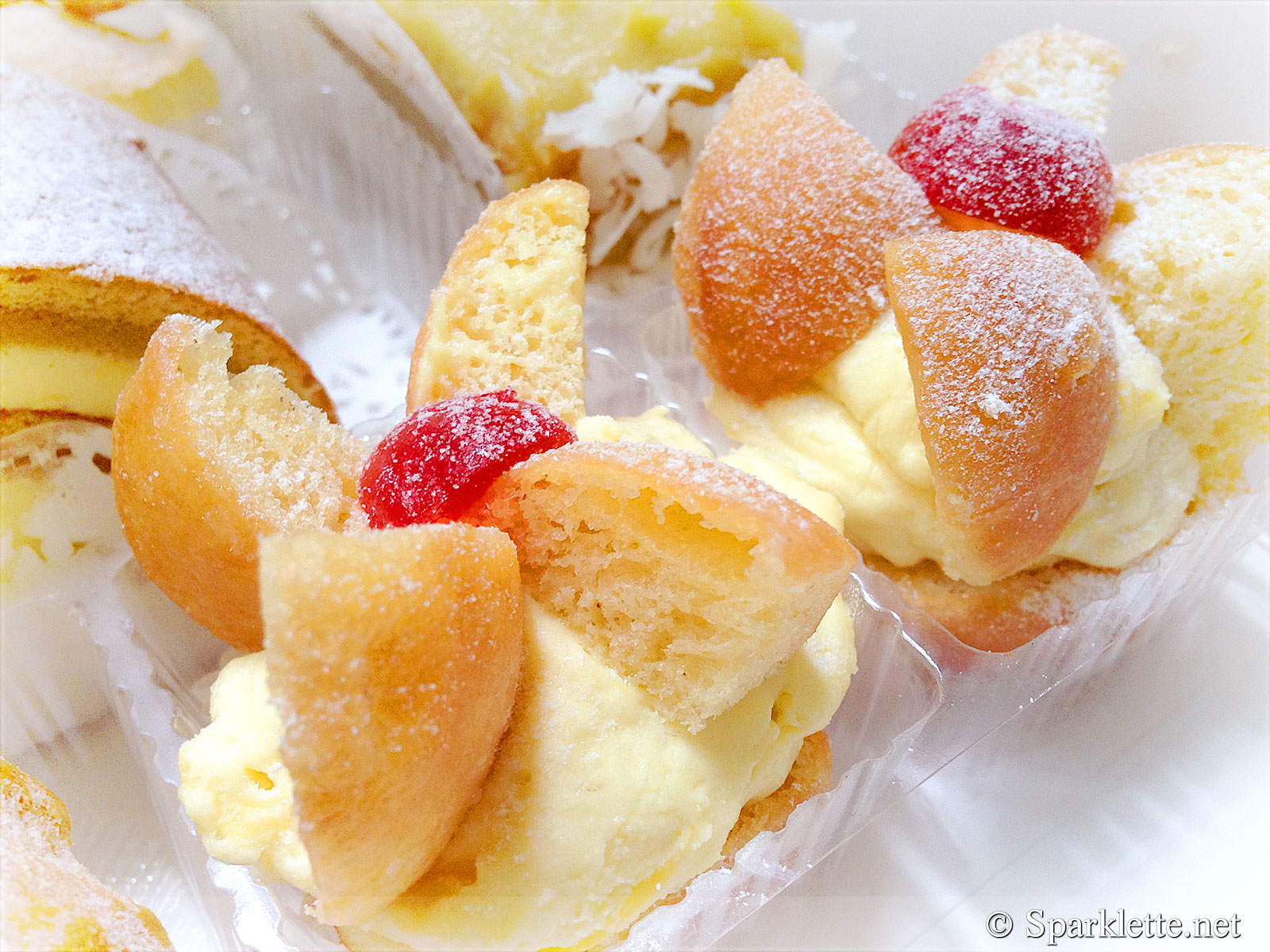 Mini durian doughnut
S$9 for 2 pieces; $25 for 6 pieces
Rating:





Another of my favourites for this year is the bite-sized mini durian doughnut. This is the prettier and more fun version of the hotel's famed durian puff. You still get the same bountiful heap of D24 durian mousse, but placed on pinwheel-shaped doughnuts with a light dusting of sugar, and crowned with a glacé cherry.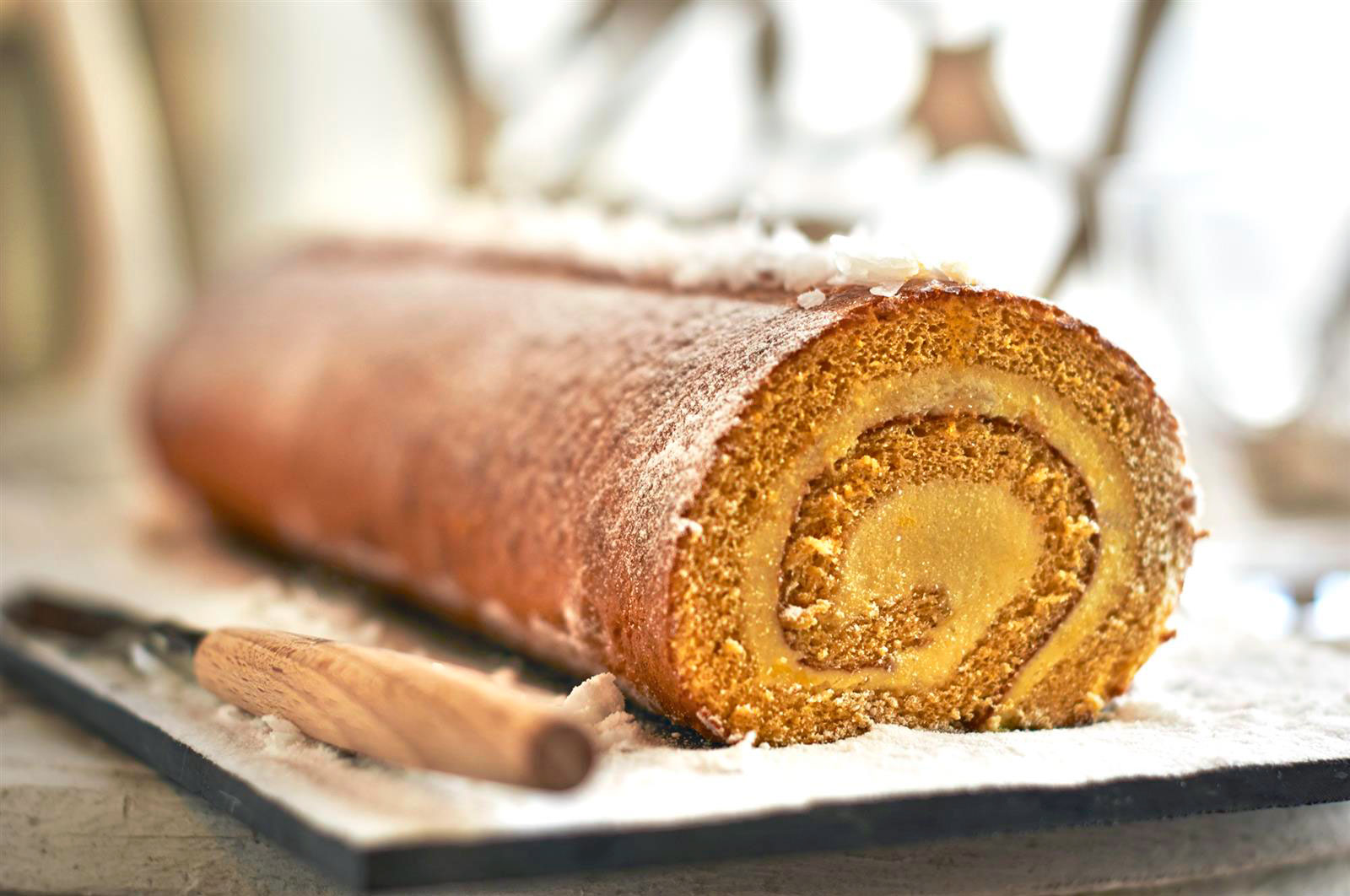 Durian gula melaka roll
S$10 per slice; S$62 per 1kg roll
Rating:





The durian gula melaka roll is an Asian rendition of the traditional Swiss roll. This soft creation comprises of a vanilla sponge layer rolled with rich D24 durian mousse, then finished with gula melaka (palm sugar) syrup.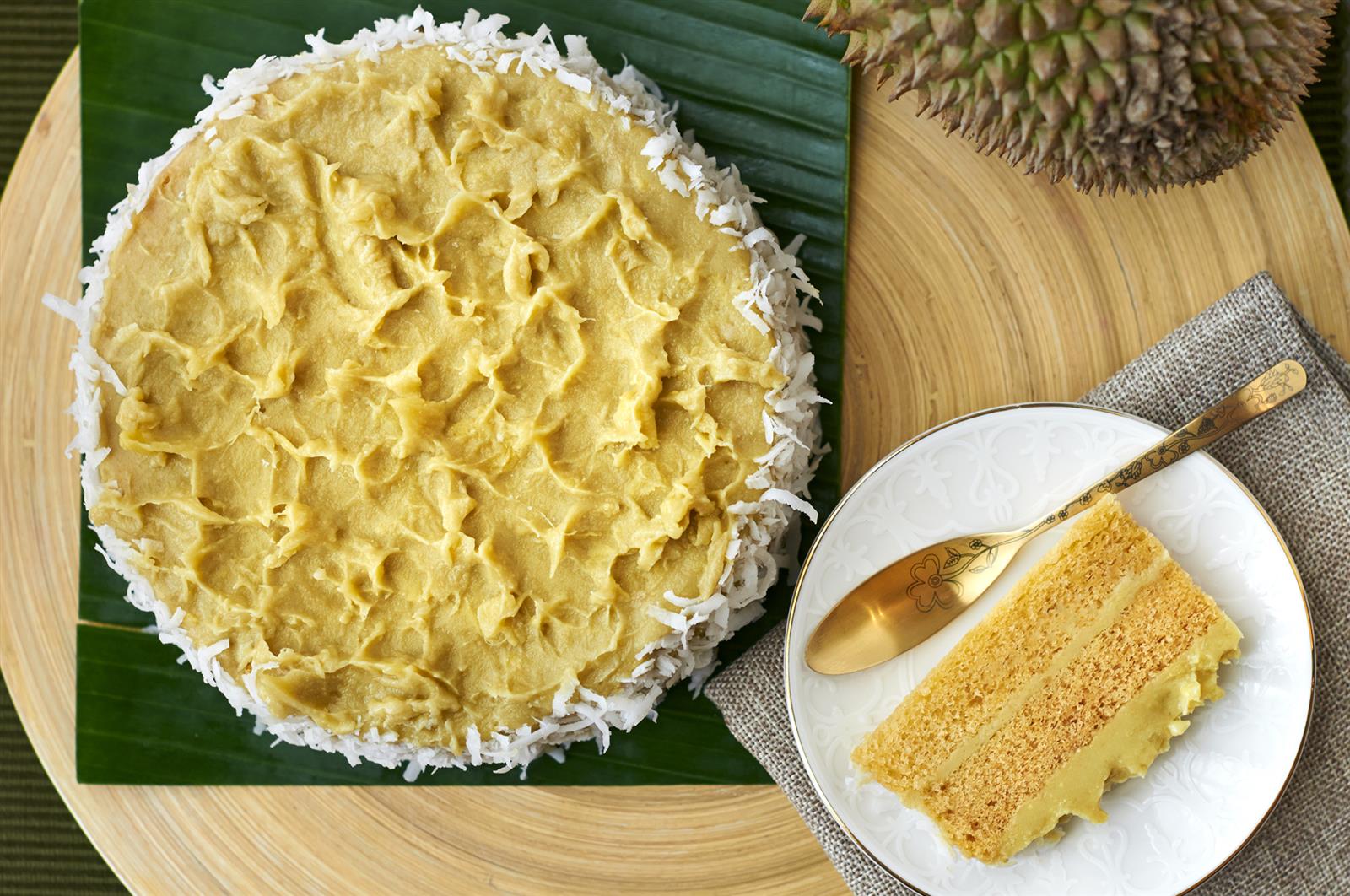 Durian Malay cake
S$$8 per slice; S$42 for whole cake (700g)
Rating:





A Singapore-inspired creation is the durian Malay cake. The humble traditional steamed Malay cake has been given a finer touch by adding layers of durian-kaya spread. The cake is then coated all around with desiccated coconut flakes.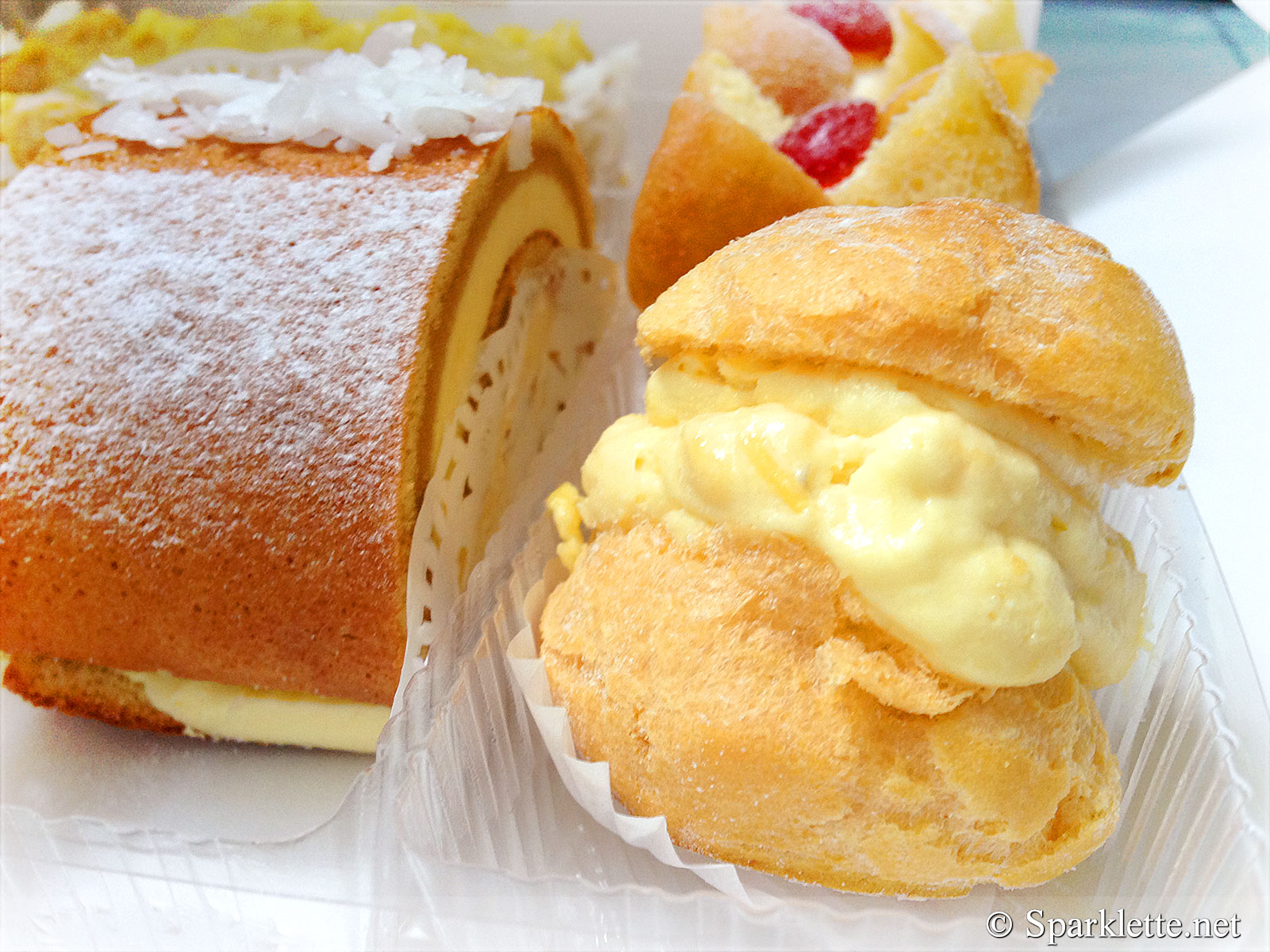 Durian puff
S$8 for 2 pieces; $20 for 6 pieces; $48 for 20 pieces
Rating:





To enjoy all these goodies, the Goodwood Park Hotel has put together a Durian Combo sampler set (S$29) containing:
Durian mousse cake
Durian gula melaka roll
Mini durian doughnut
Mini durian charlotte
Durian puff x2
This is available only from 24 February to 31 March 2014.
Have Your Say!

Loading ...
What do you think of Goodwood Park Hotel's new durian creations for 2014? Share all your thoughts via Facebook or Twitter or by leaving a comment!
Goodwood Park Hotel
22 Scotts Road
Singapore 228221
Tel: +65 6730 1786 |
Website
Operating hours: 9am – 9pm daily