I had been wanting to check out Rochester Park for the longest time. That place is new to me but from what I'd heard, it's like Holland Village, only less crowded. So for Christmas dinner I suggested Rochester Park and let my friend make all the arrangements.
Only when I arrived at the place did I realise it was nothing like Holland Village! Houses that were formerly colonial bungalows had been converted into standalone pubs and restaurants. Currently there are five of them there but I think there are more opening up soon. We went to graze which was a charming restobar helmed by Aussie head chef, Matthew Lawdorn.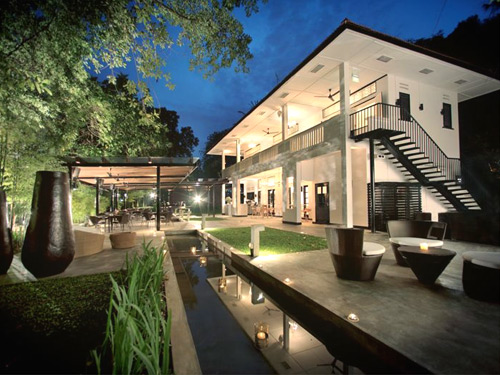 Photo by graze
This place is awesome. The first thing you would notice is the greenery and water features that run through the place. Waiters dressed smartly in black usher guests right to their table. They have this way of making diners feel like royalty. I felt at home almost immediately.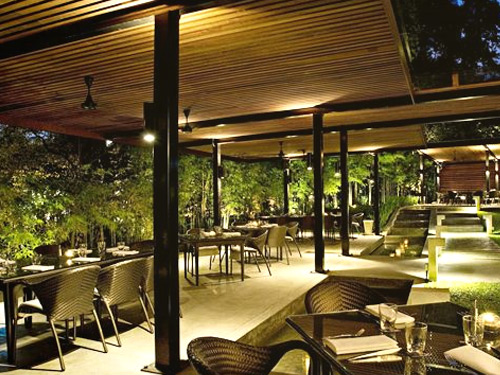 Photo by graze
Alfresco dining is available at its outdoor pavilion, with candlelights and all. There's also a long communal table tucked away in a more private area for families and group gatherings. (okay the nice photos were stolen from their website. My camera obviously can't manage such beautiful pictures.)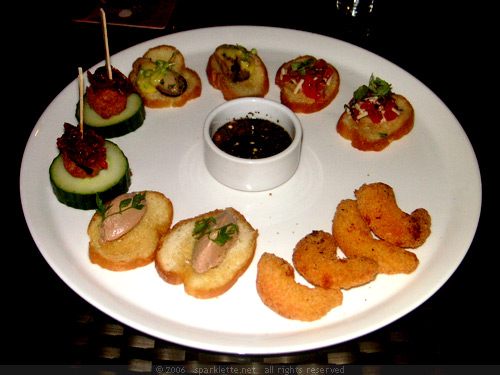 We started the night with champagne and canapés. There were mussels, breaded prawns, cheese, etc.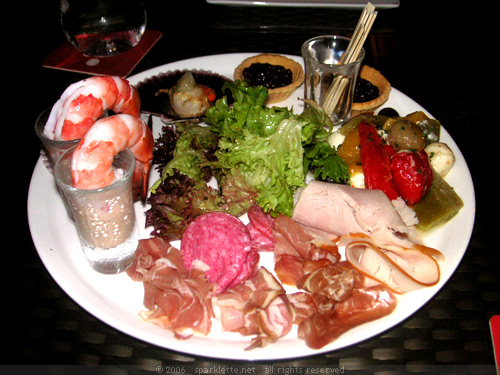 Appetisers included salad, cold cuts, chilled prawns, scallops and more. The prawns were so juicy! Yum!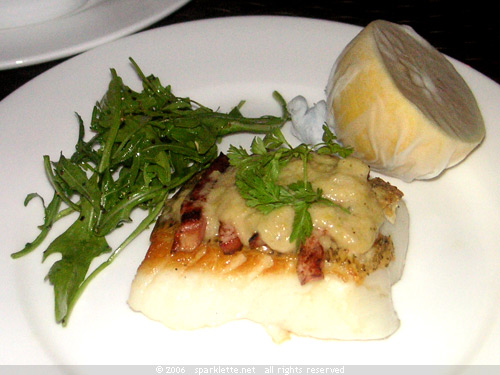 Seared black cod fillet was my main course. Served along with carrots, mashed peas and baby potatoes, the fish was the most tender and succulent thing! Loved it!
At this point I should probably pause to highlight that the service here is, without a doubt, five stars. All the waiters are so professional, prompt and dedicated. Never rude, never in a hurry, and never intrusive. Napkins are folded back neatly and placed on the armrest whenever a guest leaves the table. At one point a waiter walked past and moved my glass away to make sure I had enough room to eat. How thoughtful!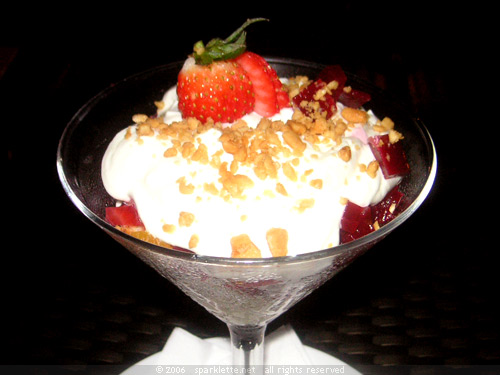 Desserts were served bar-style. Being a picky eater, I asked if they had chocolate mousse. Yum! Well they didn't, but the chef gamely suggested chocolate pudding instead. Wow! Had an Australian trifle meanwhile, which was fruity and topped with cream. Very sinful but worth dying for.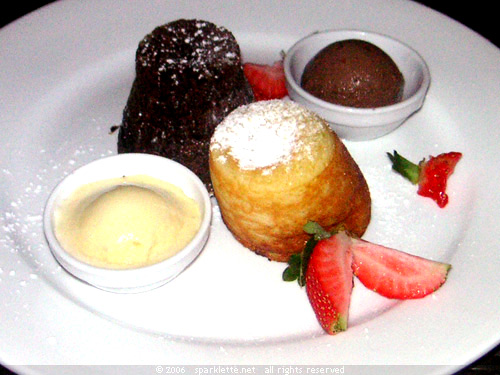 And then there was the chocolate pudding that the chef specially made for me. Served with mustard, chocolate and vanilla ice cream. Nice!
Then, we heard the most beautiful and angelic singing. A choir had started singing Christmas carols. Ahhh… Graze really did everything to make this a wonderful and complete Christmas experience. I was at the peak of my Christmasy mood right there and then.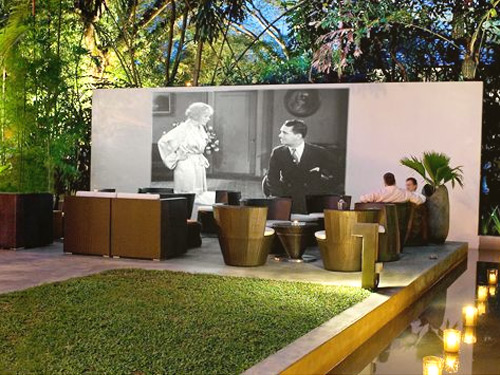 Photo by graze
One very unique concept that graze employs is its alfresco movie screenings. Black and white movies from the 50s can be enjoyed in the comfort of sofas. I asked if they had any Marilyn Monroe movie and according to the head chef they have a whole bunch of it! I am so going back!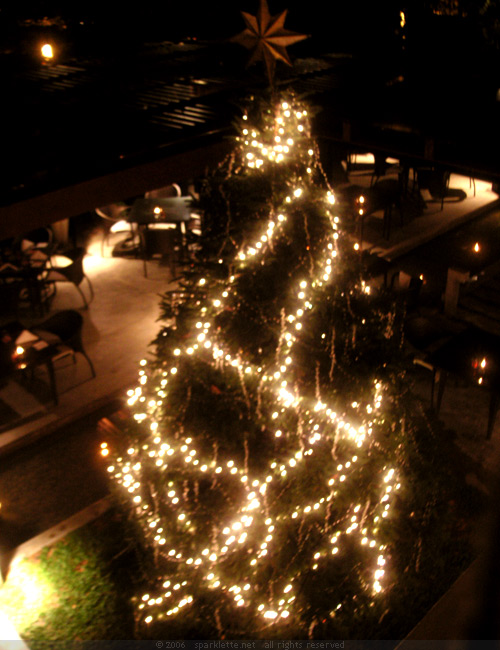 Loved the Christmas tree too. It was towering right beside our table. The best part is that it's a real tree, huge and rooted to the soil. It had been elegantly decorated for Christmas, complete with a star on top! I was so charmed!
This was a fabulous dining experience throughout, and certainly my best restaurant experience for the year 2006. It's clearly a night to remember! Thanks mate!
graze
4 Rochester Park
Singapore 139215
Tel: +65 6775 9000 |
Website
Service:





News updates
February 3, 2007: My list of Best (& Worst) Restaurants in Singapore for 2006
– Winner of "Best Restaurant of the Year"
– Winner of "Best Service"
– Nominated for "Best Ambience"