Double, double toil and trouble; Fire burn, and cauldron bubble. A haunting feast of ghoulish treats is brewing at tcc the connoisseur concerto for Halloween and it will scare you silly.
The boutique café chain has a knack for coming up with creative afternoon high tea sets every month. For October, the set is made up of several scary treats decked out in a Halloween theme.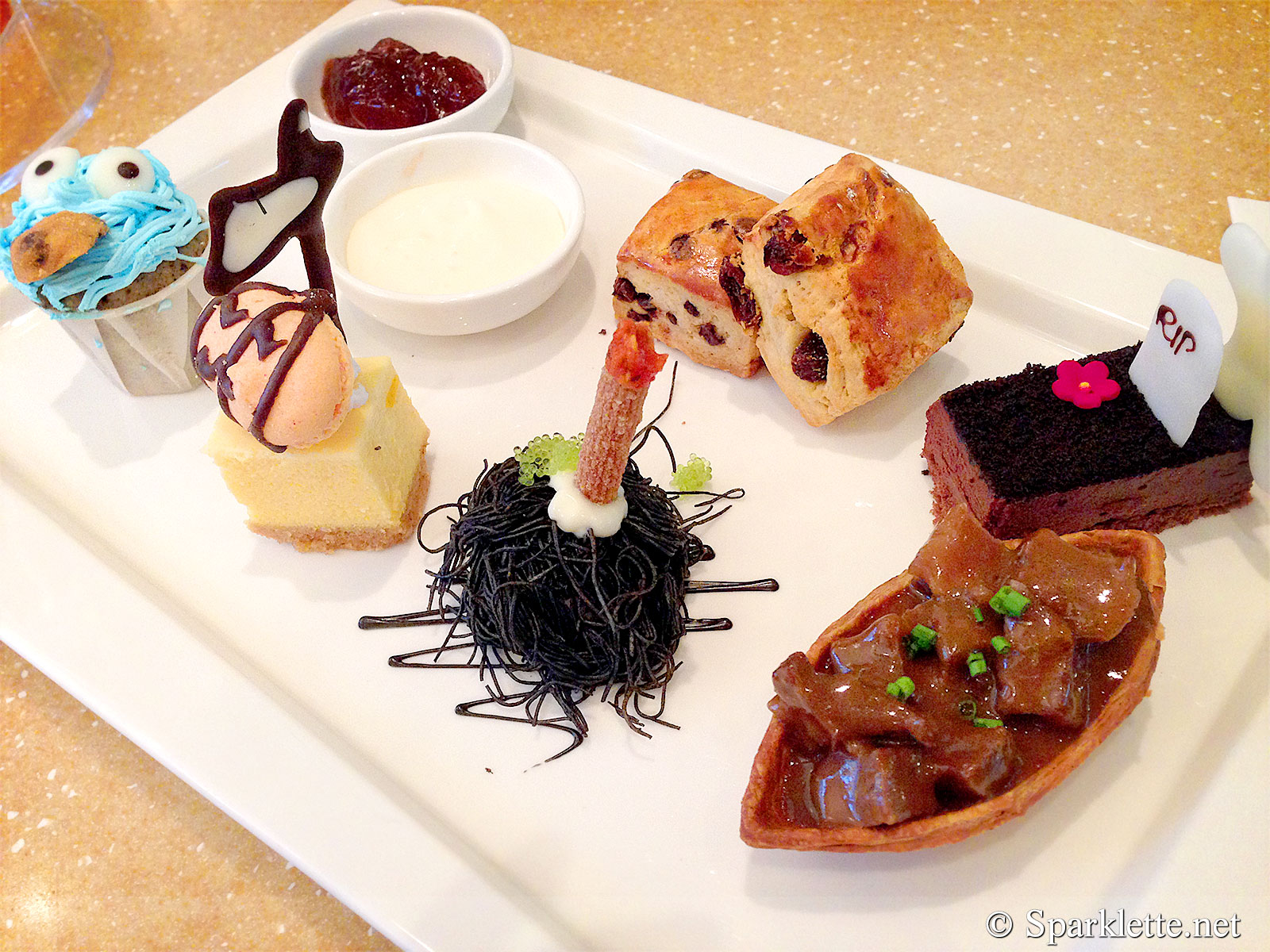 Halloween afternoon high tea set
S$14.90++





2pm – 6pm daily
I have long been a fan of the tcc afternoon tea ever since it was first introduced in 2010. You get a choice of either a coffee or tea, plus an assortment of bite-sized desserts and canapé-ish nosh. The theme changes every month, so it's always a delight to see what they offer each time.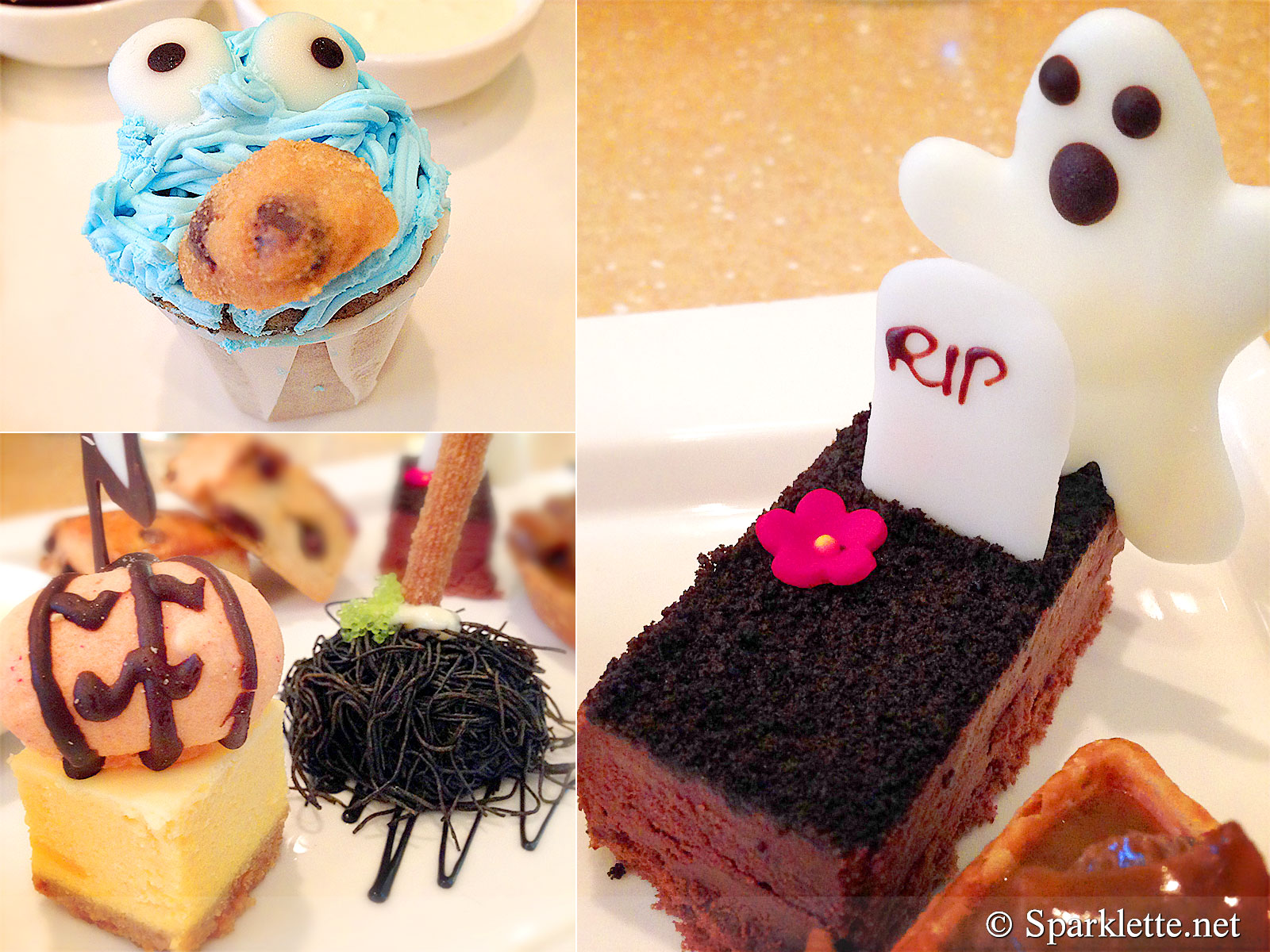 In the Halloween tea set, you get a blue monster mini cupcake, cheesecake topped with a pumpkin-shaped macaron, a bunch of black food-coloured fried vermicelli with a delicious scallop hidden within, a beef stew boat, chocolate fudge cake with white chocolate "RIP" tombstone and ghost, and a pair of fruit scones with jam and cream.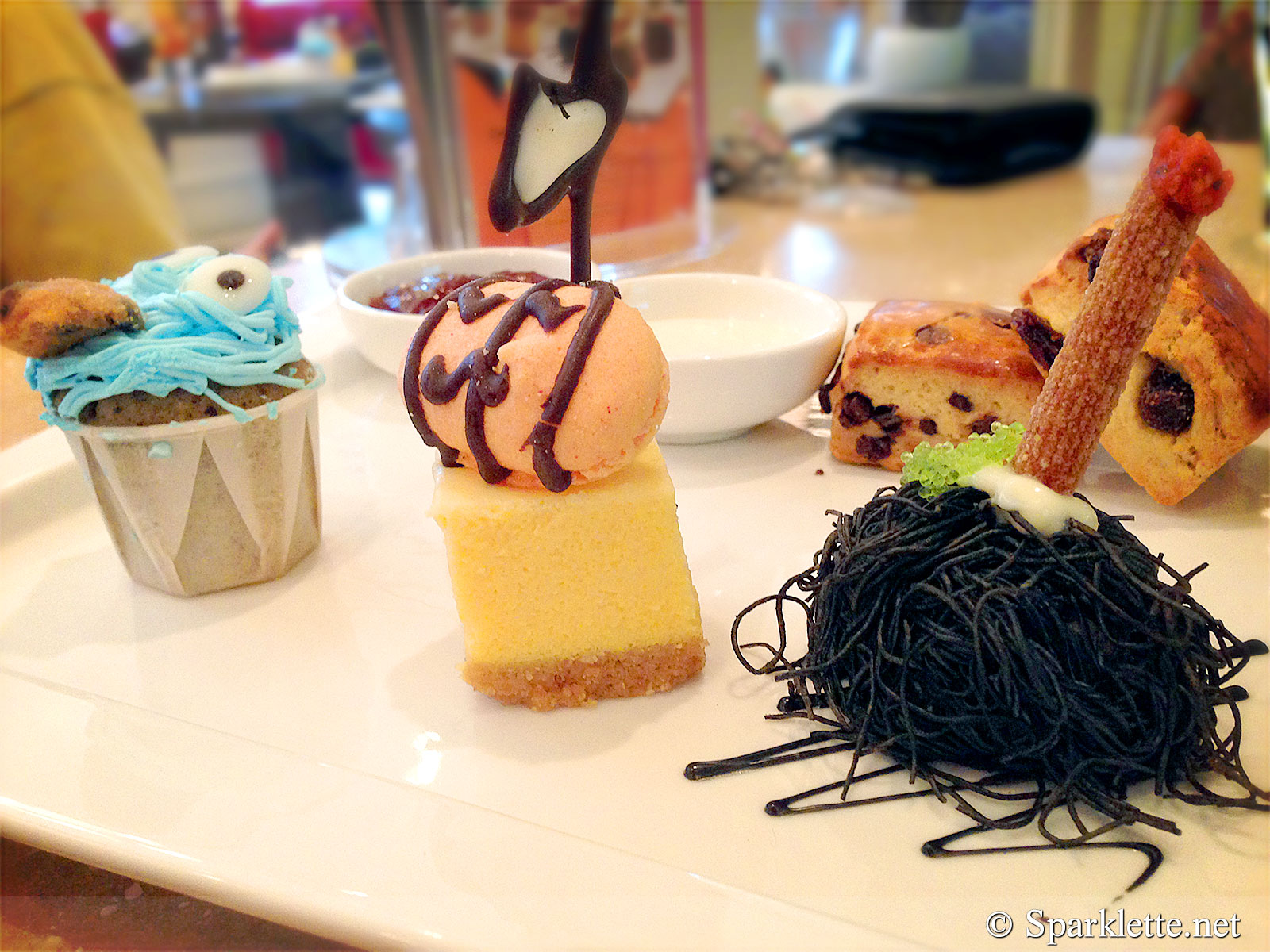 It's scary how delicious this Halloween afternoon tea is!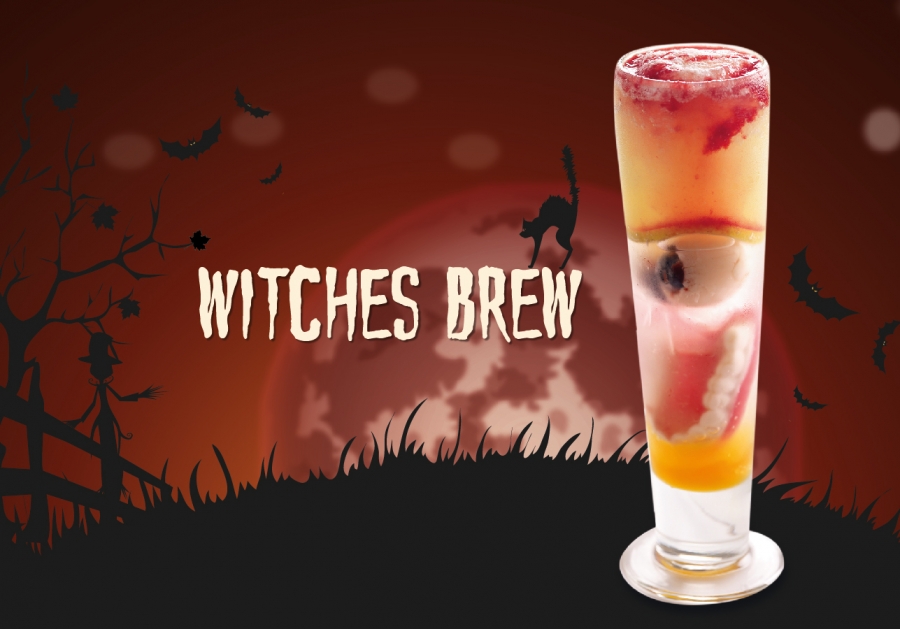 Witches Brew
S$7.40++
Wash it all down with the Witches Brew, a powerful potion soaked with eyeballs and gums. Yum!
Have Your Say!
How do you celebrate Halloween? Got any Halloween food ideas to share? Share all your thoughts via Facebook or Twitter or by leaving a comment!
tcc
All outlets except By the Bay & Changi Airport T2 Departure Transit
Website