Get in the mood of Halloween with one of these extreme Halloween treats! Whether or not you celebrate Halloween, it is fun to see people around the world concoct these Halloween dishes. Feast your eyes upon these culinary arts and have an extreme Halloween!
Trick or treat?
1. Black Widow cocktail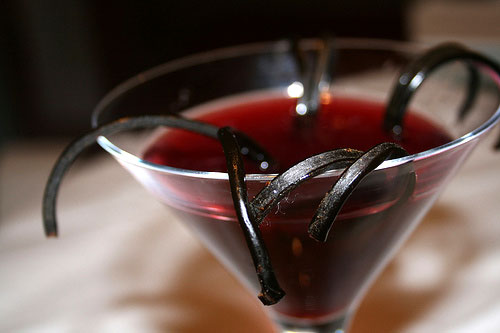 Recipe
2. Transylvanian gourmet chocolate truffles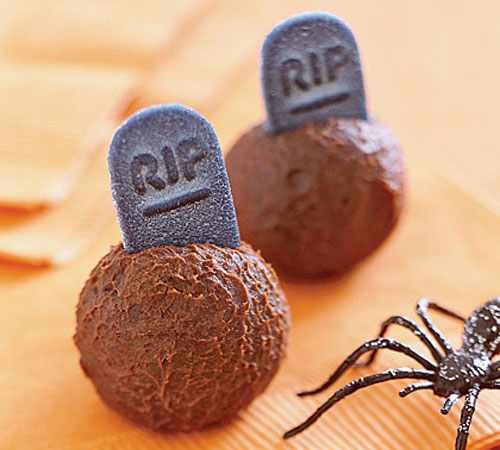 Recipe
Who knew gourmet chocolate truffles can look so spooky?
3. Vegan cooking: Ghost cake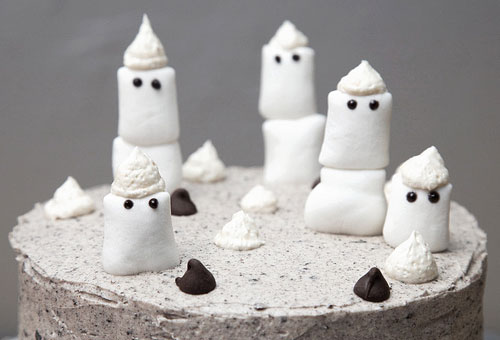 Credit
Check out 25 more Halloween food & recipes to whet your appetite.
4. Halloween Shortbread cookies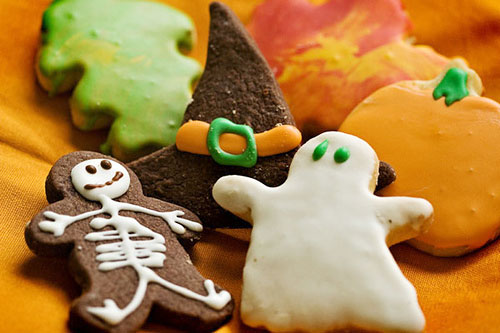 Credit
5. Organic cake: Spooky tree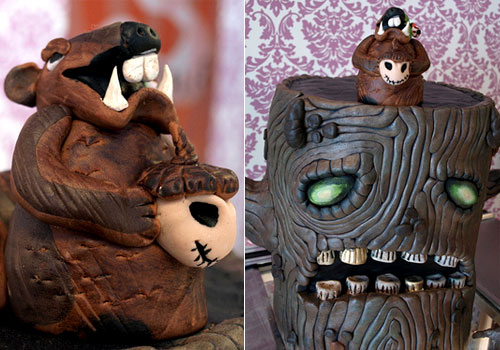 Credit
An organic cake with a crazy squirrel on top, made with organic milk, organic eggs and pure organic products.
6. Vampire blood tomato soup test-tube shooters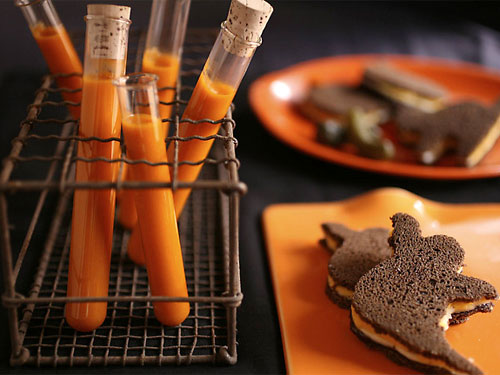 Recipe
7. Brain food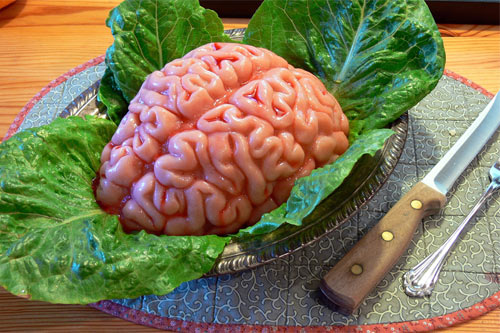 Credit
Now that's an extreme Halloween dish! It's made with peach jello and red grenadine syrup. Hannibal Lector would be proud.
8. Halloween Bento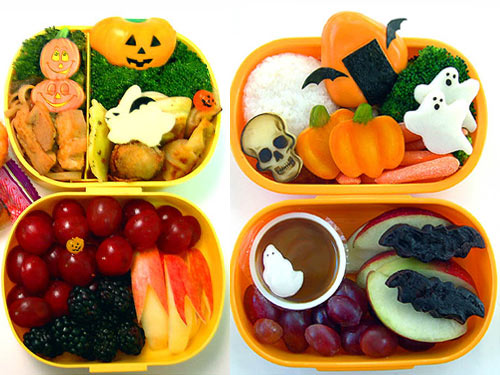 Credit
9. Halloween cupcakes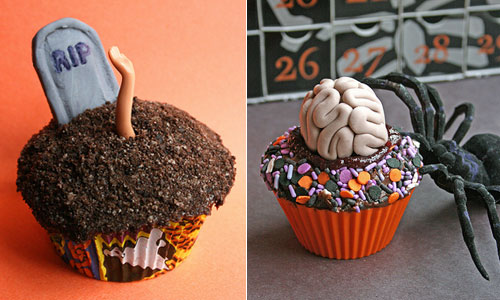 Credit
10. Eyeballs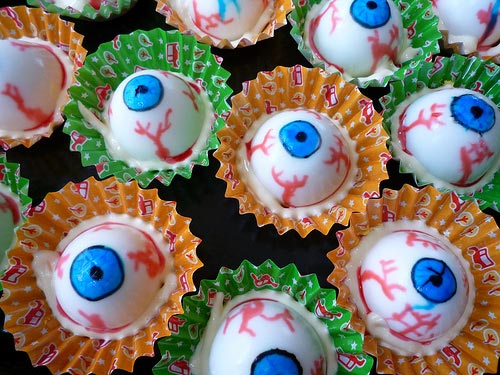 Recipe
Eyeballs are always a staple at Halloween parties.
11. Caramel pear mice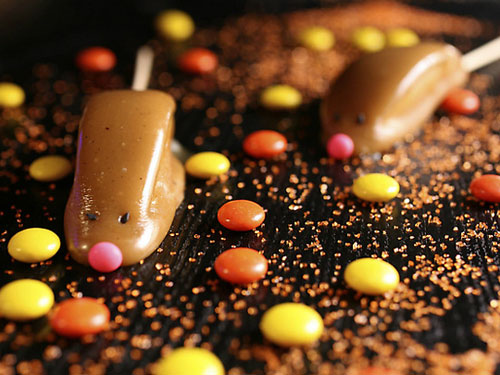 Recipe
12. Dark and spooky cocktail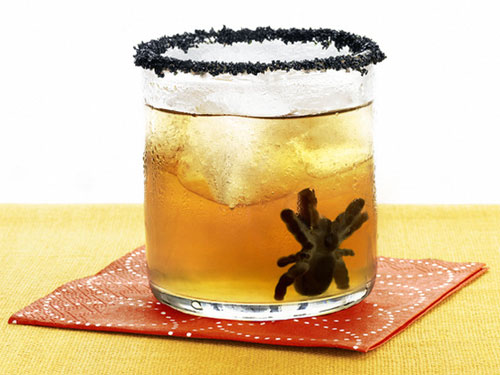 Recipe
13. Halloween cupcake toppers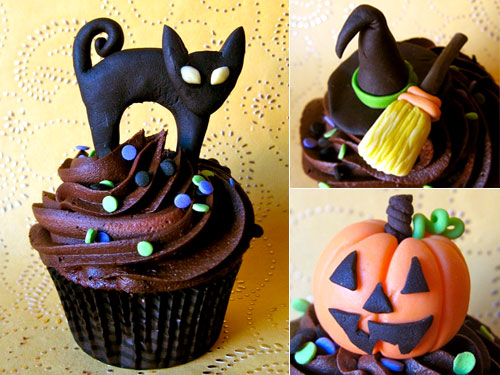 Credit
14. Monster's eyeball pasta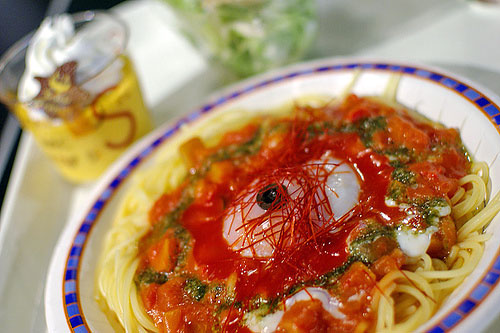 Credit
15. Multi-tiered Halloween cake

Credit
16. Spoooky Ghost Cupcakes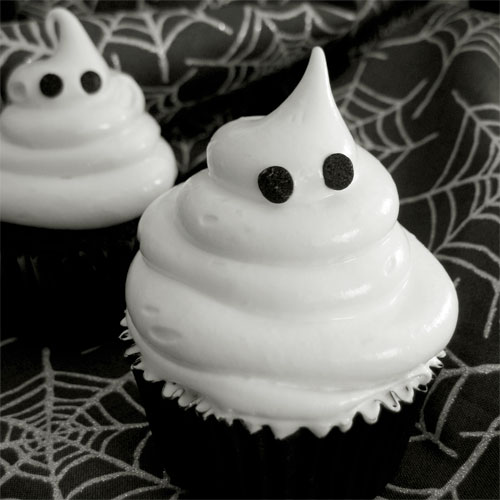 Credit
17. Pot O'Gross Stuff cake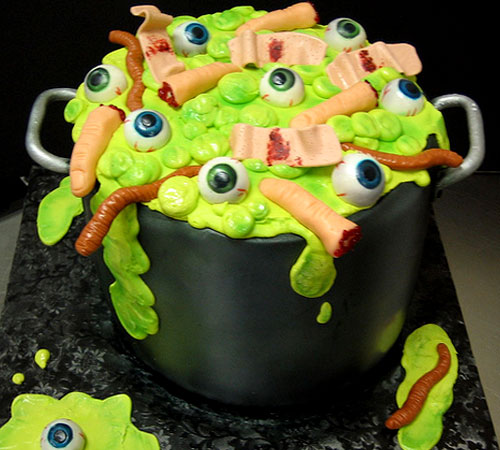 Credit
18. Halloween chocolate martini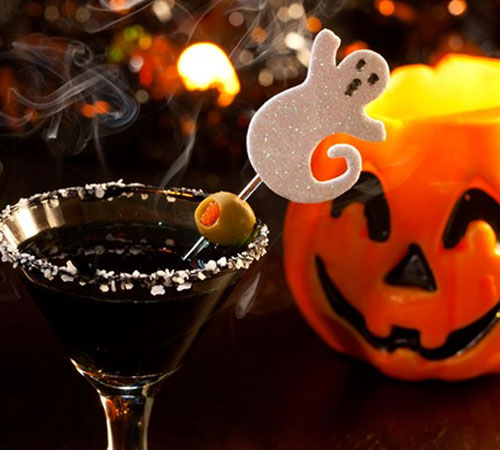 Recipe
19. Candy corn mousse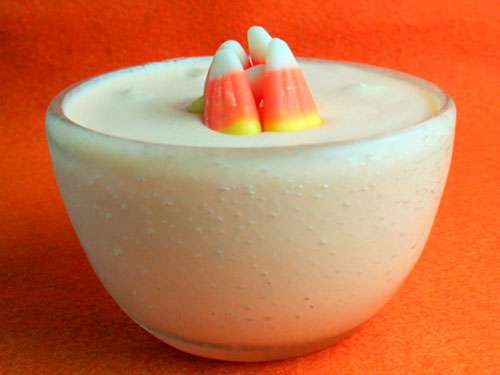 Recipe
20. Mummy cupcakes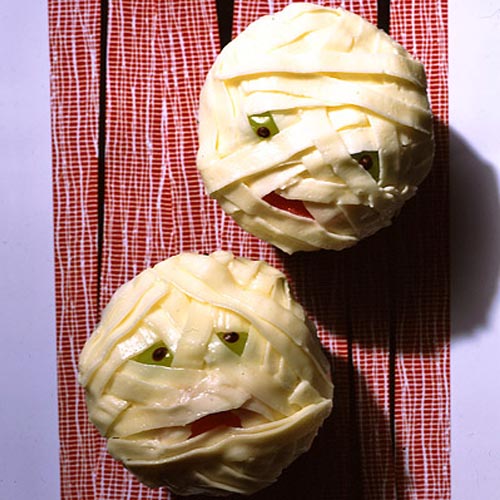 Recipe
21. Halloween marshmallows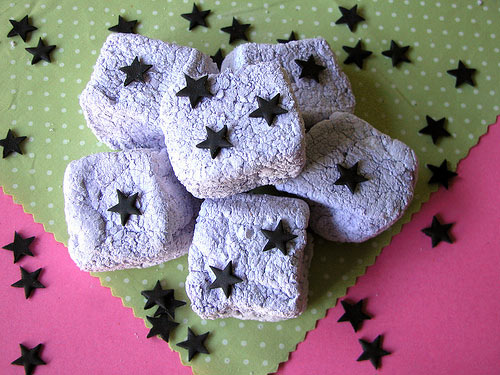 Recipe
22. Tombstone cookies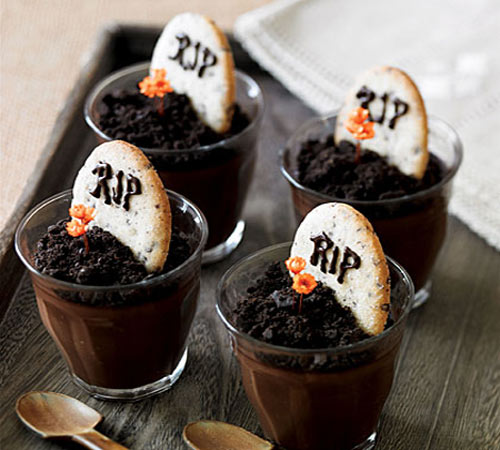 Recipe
23. Brew-Ha-Ha punch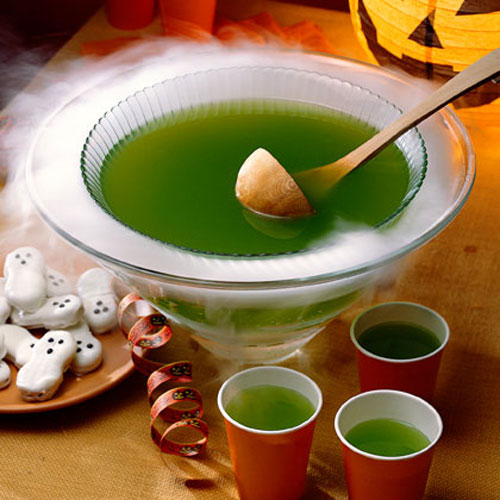 Recipe
24. Eyeball cheesecake & ghost toast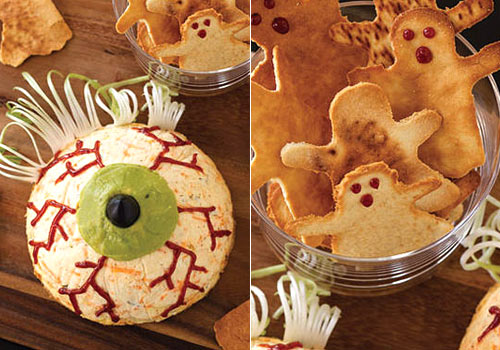 Eyeball cheesecake recipe | Ghost toast recipe
25. Gingerbread haunted house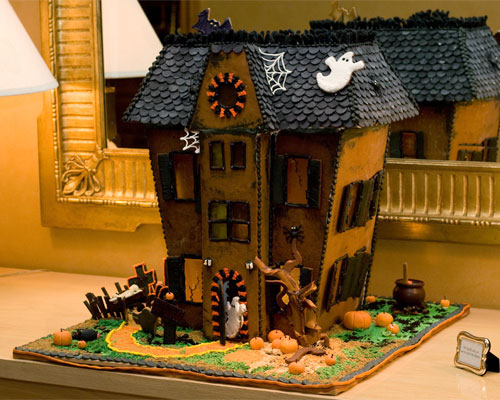 Credit
More Halloween recipes
Looking for more recipes? Here's a remix of 25 more Halloween food & recipes for the spooky holiday.
I hope you enjoyed this roundup of Halloween dishes. Have a happy Halloween!