Local café chain, tcc the connoisseur concerto, has rolled out a special Perfect Ten high tea set to celebrate Chinese New Year and Valentine's Day. This comes with 10 bite-sized desserts and treats that are guaranteed to please, plus a tea or coffee to warm the heart.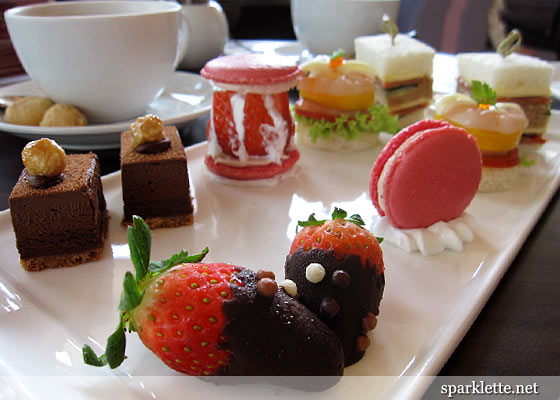 Perfect Ten high tea set
S$13.80++
Rating:





What really impresses is how beautifully everything is presented. From the sandwich with bak kwa (chicken instead of pork jerky) to the chocolate-dipped strawberries (sprinkled with chocolate rice), every morsel simply looks so dainty! As a chocolate fan, my favourite is easily the little chocolate mousse cake. Rich and velvety smooth chocolate. Yum!
Have you seen the flyer for this promotion? What you see is really what you'll get. Heck, even the placement of the individual items is accurate to the T!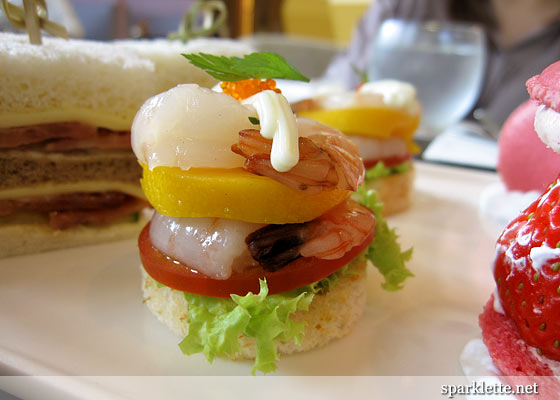 The canapé comprises a plump juicy prawn, a slice of sweet mango, tomato and lettuce. Very colourful and totally yummy!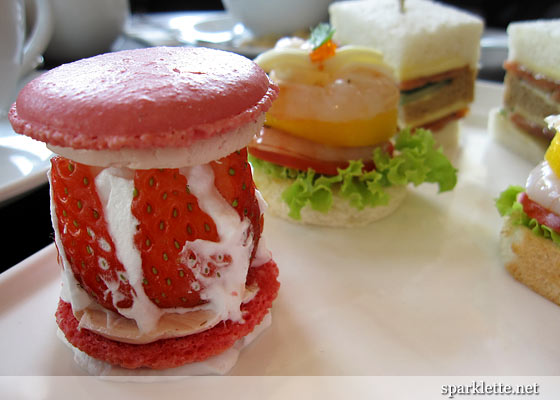 The prettiest of them all has to be pink rose-scented macaron, with strawberry slices doused in whipped cream. Ooh la la!
If you love desserts, you definitely want to check this out. Better still, bring along a friend or a partner. Everything in the set, except for the drink, comes in twos. Perfect for sharing!
Valid from 2-6pm daily. Promotion ends February 28, 2010.
tcc
All outlets except By the Bay & Changi Airport T2 Departure Transit
Website