With its humble beginnings as a coffee shop at Kitchener Road in 2000, PUTIEN Restaurant has since grown into a popular chain. Its eight outlets in Singapore and one in Jakarta serve Heng Hwa cuisine from the Fujian province in China.
For this quarter, Putien has launched its summer menu, a selection that aims to help you beat the heat. The dishes are light, cooling and easy on the palate, comprising seasonal ingredients that are native to the town of Putian in China.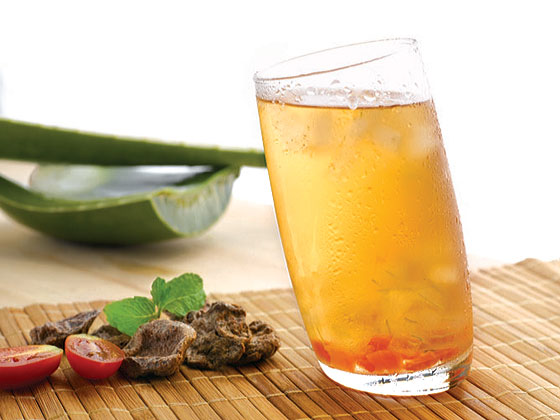 Summer quencher
S$4.90++





The summer quencher, a simple combination of aloe vera, cherry tomatoes and sour plum makes a fabulous nutritious thirst-quencher. An instant pick-me-up!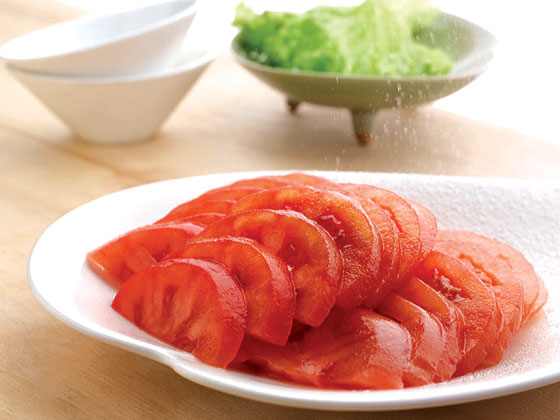 Organic Momotaro tomato
S$4.90++





Parboiled, then chilled, the premium organic momotaro tomatoes, dusted with a layer of powdered sugar, is just the right mix of sweetness and tang. A very refreshing item, these succulent tomatoes will whet your appetite for more.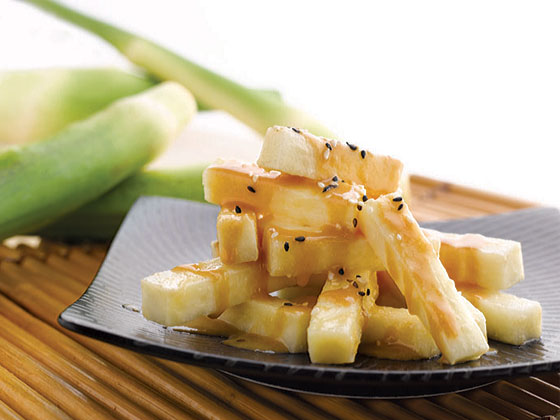 Fresh water bamboo with sesame
S$7.90++





The fresh water bamboo, a highly popular summer vegetable in China, is drenched in a special sesame dressing similar to that of a sesame paste dessert, but much thinner and smoother. This cooling, crunchy starter will help you combat the scorching summer heat.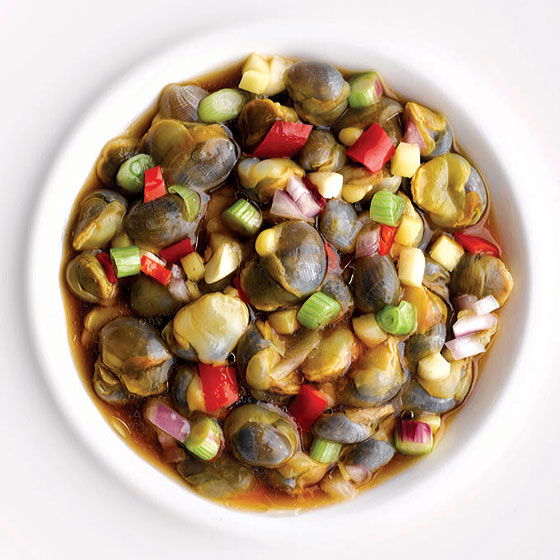 Sautéed sea snails with Hua Diao wine
S$13.90++





Popular amongst the natives of Putian, the summer dish of sautéed sea snails, steeped in the fragrance of Hua Diao wine, provides a fun dining activity of sucking out the flesh from the tiny shells.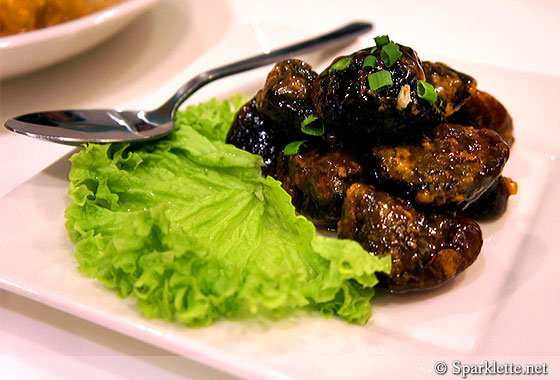 Pu Tien style century egg
S$7.90++





The Pu Tien style century egg is a different rendition from the century eggs you normally find in Singapore. For one, the eggs are much softer and creamier. That, along their fried exterior which provides a contrasting texture, makes this sweet, savoury dish extremely addictive.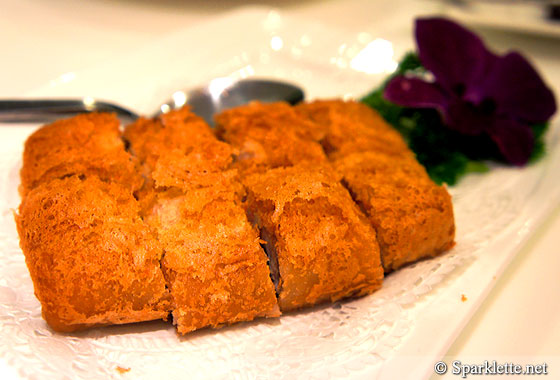 Deep fried duck with yam
S$15.90++





Made from a quarter of a whole duck, the deep fried duck with yam boasts a smooth, creamy yam filling atop a layer of succulent duck meat, wrapped in a neatly fried shell. A must-order for yam fans!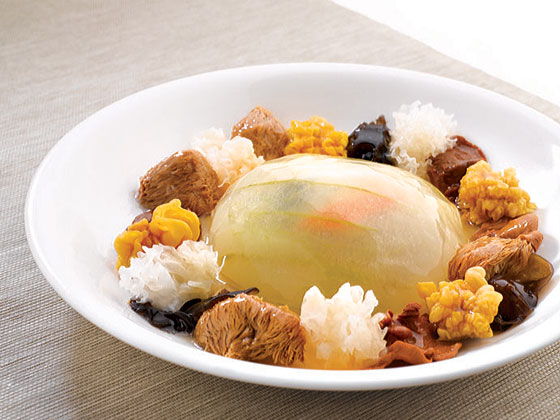 Winter melon with white fungus and mushroom
S$19.90++





Prepared with white and black fungus, rooster comb and monkey head mushrooms, the seemingly simple winter melon dish is anything but. The flavourful melon and gravy, infused with the essence of the various ingredients, makes this one of the best dishes of the evening.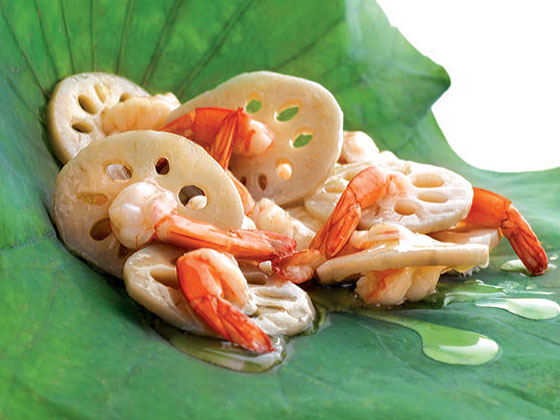 Stir-fried lotus root with prawn
S$21.90++





Served on a fresh lotus leaf, the China white lotus proves to be both crunchy and sweet – miles apart from the usual lotus roots in soup – teaming with the fresh prawns to make a great-tasting dish.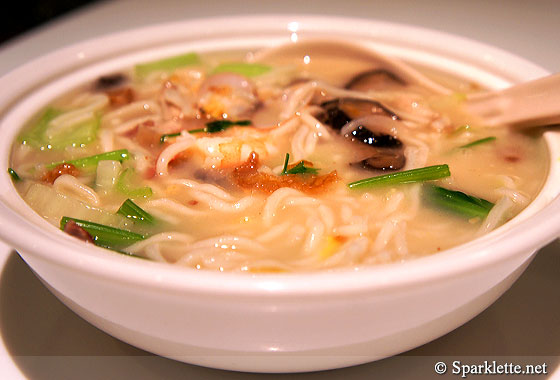 Pu Tien lor mee
S$15.90++





Pu Tien's signature dish, the lor mee, made with thick noodles and 12 ingredients ranging from seafood to vegetables is served in a flavourful white gravy. Placing number one in a Pu Tien customer poll, this will be a repeat order at my future meals here.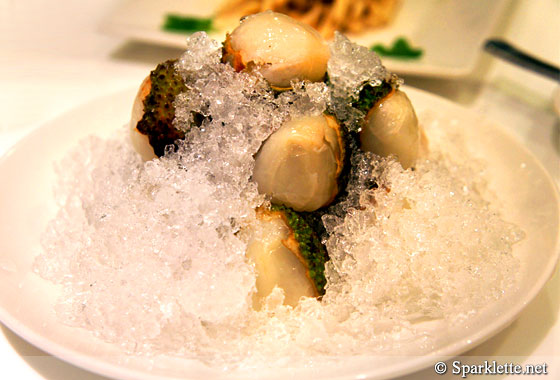 Summer fruit platter
S$13.90++





Air-flown from Putian, the fragrant lychees in the summer fruit platter possess a slightly greenish skin and a delightfully sweet and delicate whitish pulp over the small seed. The fruit is also rich in vitamin C and fibre. Do not miss out on it during this peak lychee season!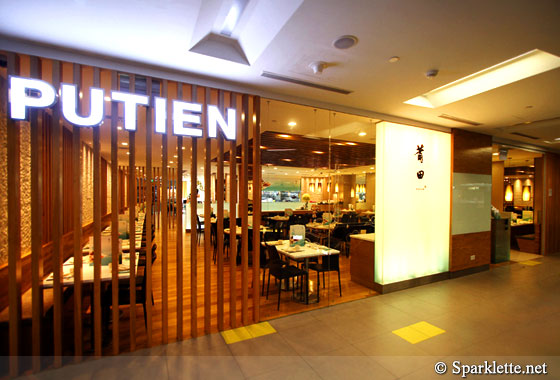 Combining fresh and quality ingredients with a native Putian home-cooked style, Putien Restaurant serves up a winning recipe that is tasty and easy on the palate. It is no wonder it has been voted one of Singapore's 50 best restaurants with its authentic Heng Hwa cuisine and warm service. A new moving company in Plano, Texas, has opened its doors — Plano Movers is open for your moving business! Excellent service and safe delivery of your goods is guaranteed.
Have Your Say!
What are the best Chinese restaurants in Singapore? Share with us in the comments!