It's been a long time since any mooncake made me go "wow". But that moment came when I tasted the Jewels Artisan Chocolate snowskin mooncakes for Mid-autumn Festival 2011.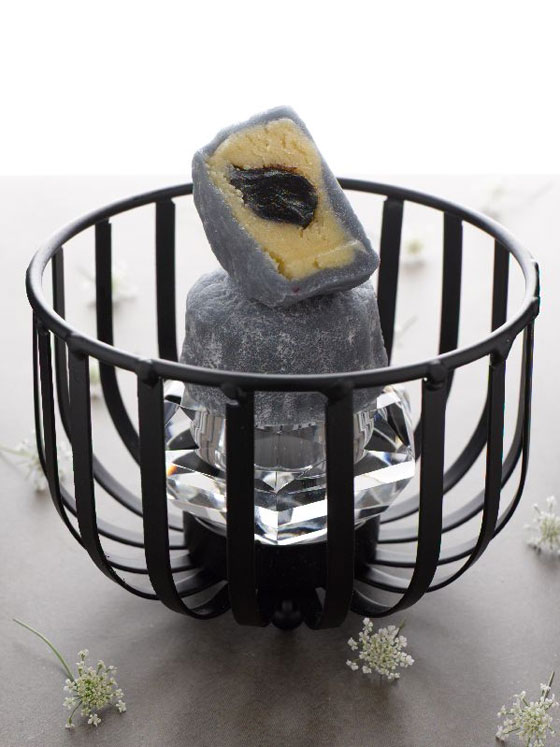 Mini snowskin mooncake with Korean black garlic
S$56.80 for 8





To be honest, when I first heard of Jewels' mini snowskin mooncake with Korean black garlic, my first thought was: oh no, there is no way a garlicky mooncake can ever work. Still, the first bite of this little dark beauty is nothing short of amazing.
From the large chunks of fermented black garlic embedded in the bean paste, there is a burst of sweetness and tartness but none of that harsh garlicky flavour which I was expecting. Korean black garlic reportedly has 10 times more disease-fighting anti-oxidants than raw garlic. So while enjoying this mooncake, you are reaping health benefits at the same time! This is possibly the most inventive mooncake flavour I have tried this year.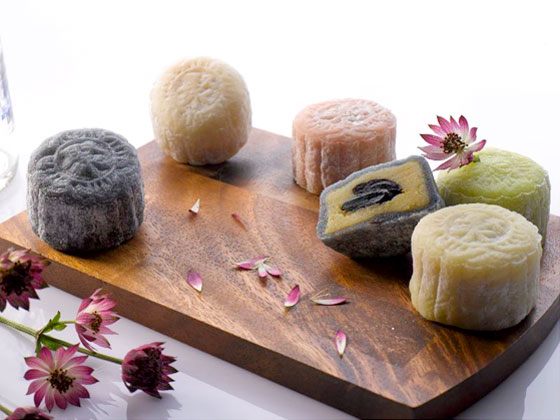 Mini snowskin mooncake with champagne ganache truffle
S$53.80 for 8





Another show-stopper is the mini snowskin mooncake with champagne ganache truffle. You can definitely taste the champagne in this one. Word has it that the legendary Raffles Hotel snowskin mooncakes with champagne truffle and ganache were created by chocolatier Then Chui Foong, before she ventured out to start Jewels.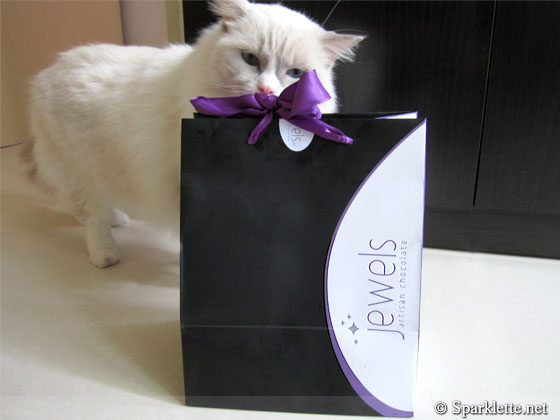 The mooncake creations by Jewels Artisan Chocolate have been so uniquely wonderful this year that I can't wait to see what else Ms. Then has up her sleeve for the next Mid-autumn.
The mooncakes are available until September 11, 2011.
Have Your Say!

Loading ...
What mooncakes are you buying this year? Share with us in the comments!
Jewels Artisan Chocolate
Orchard Central
181 Orchard Road #02-31/32
Singapore 238896
Tel: +65 6509 8998 |
Website