Conceptualised by a group of friends, Munchy Moo is an ice cream cake store tucked away at the side of Bishan MRT station (opposite Toast Box). The dessert specialist has much to offer Singaporeans during these sweltering summer days. Eight unique flavours – an eclectic mix of both single and combinations of customer favourites – are freshly made on-site daily.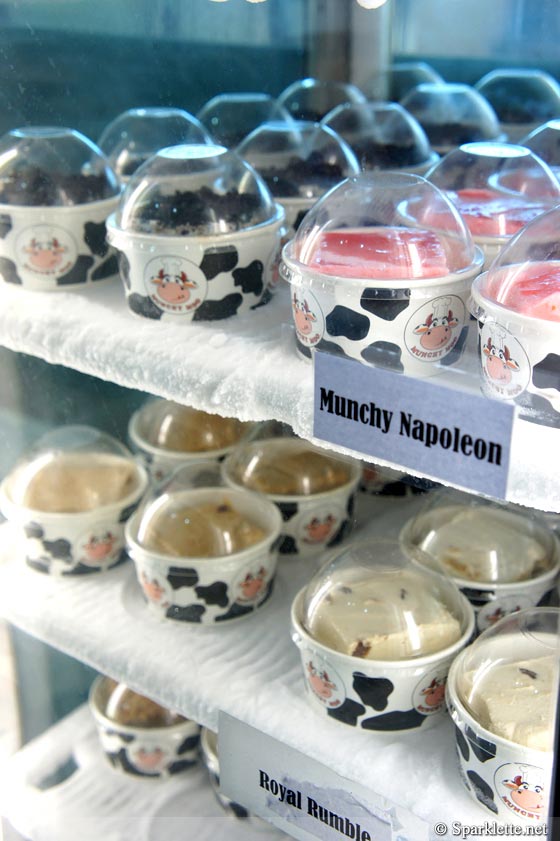 Customisation is the key to the brand's success. You can order personalised cakes ranging from huge 2.5kg ice cream cakes for birthdays, to novelty mix-and-match flavours for bigger events. Online orders and catering requests are available from the website.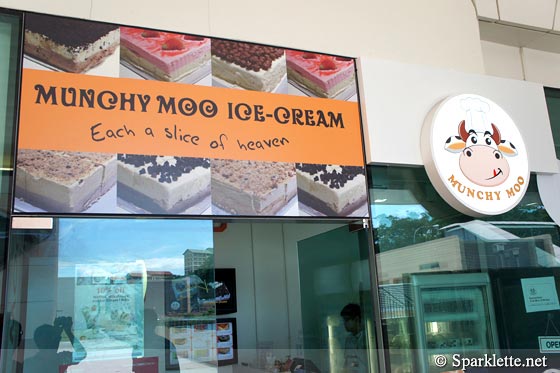 Munchy Moo has tweaked and fine-tuned the current eight cake flavours countless times after hearing feedback from friends and customers, resulting in some best-selling flagship creations.
Each flavour is available in three sizes: a square slice – good for individual enjoyment or sharing with a friend, a small cake – good to feed 4 to 5 persons, and a large cake – shareable among 6 to 7 people.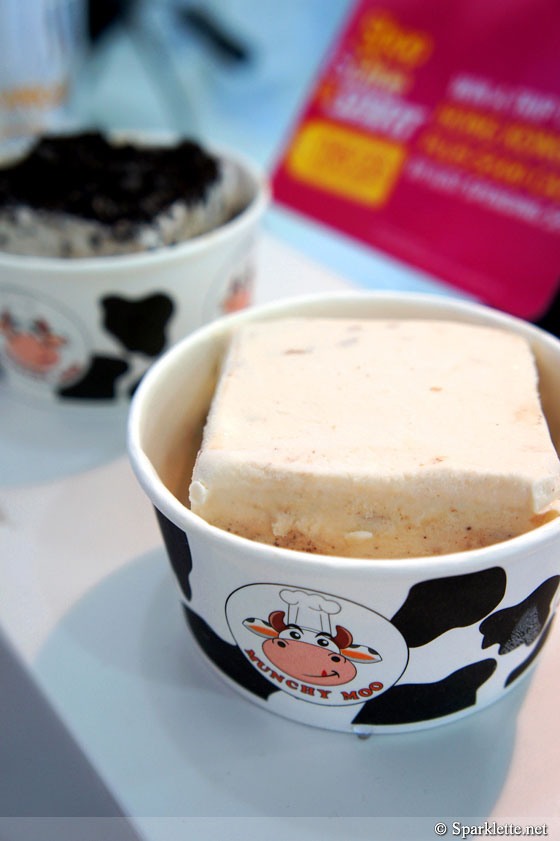 That Famous Candy Bar
S$4.50 (slice), S$25.90 (S), S$49.90 (L)





If you love the Snickers candy bars, you'll definitely want to order That Famous Candy Bar, a layered creation of sticky-sweet peanut butter and caramel. It is almost like eating an ice-cold version of the candy, minus the overwhelming sweetness.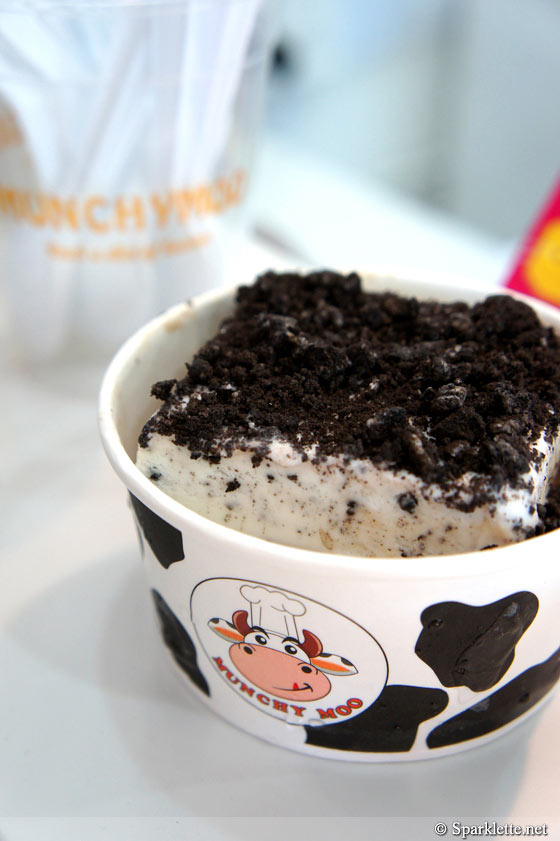 Luscious Chocolate
S$4.30 (slice), S$24.90 (S), S$47.90 (L)





Featuring layers of cookies and cream and chocolate ice cream that sandwich a thin layer of rich dark chocolate, and finally topped with a generous dash of crumbled cookies, Luscious Chocolate is a must-try for chocolate lovers.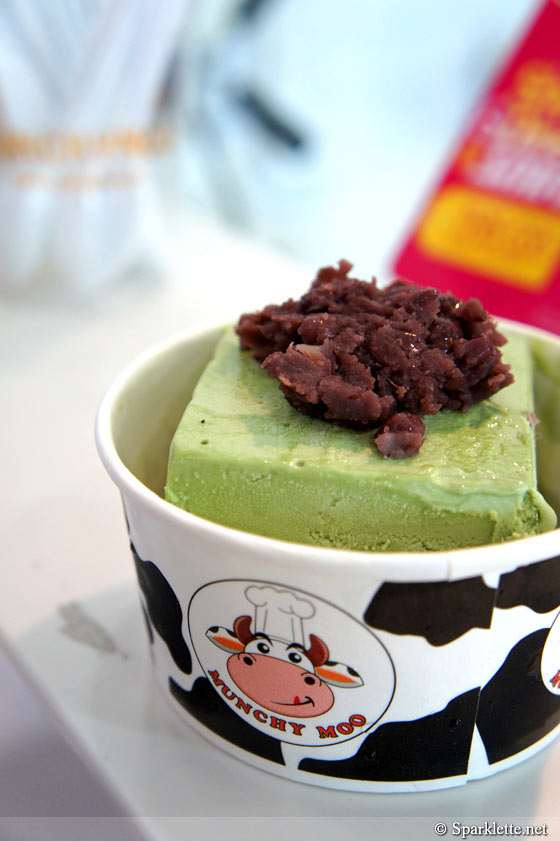 Matcha Madness
S$3.80 (slice), S$22.90 (S), S$43.50 (L)





Authentically topped with a tiny scoop of red bean topping, Matcha Madness is refreshingly light and leaves no artificially sweet after-taste.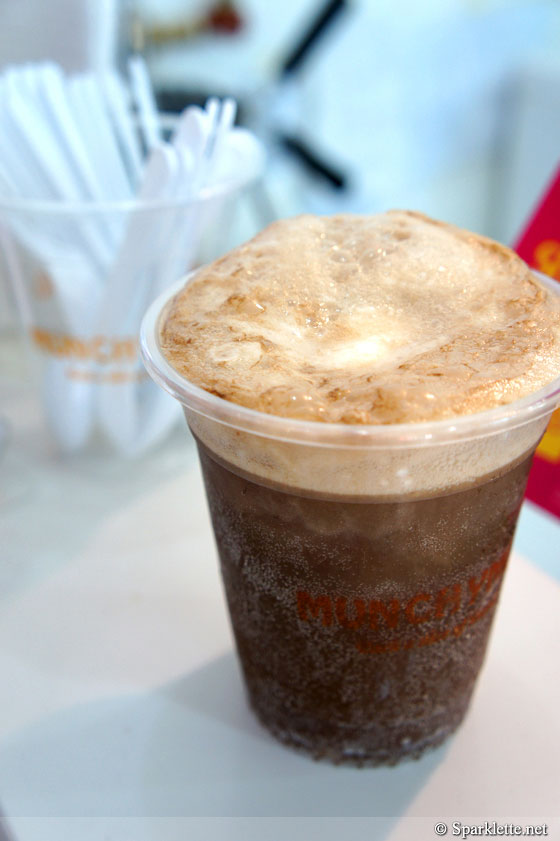 Rum float
S$3.20





Also refreshing is the rum float, which has a sinful scoop of alcoholic rum ice cream, with raisins added for texture.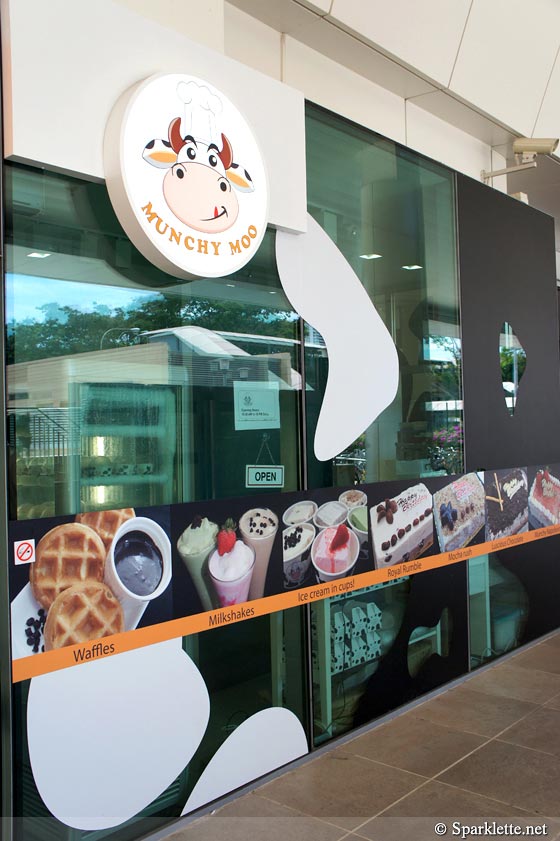 Head down to Munchy Moo for your fill of unique multi-flavoured ice cream cake creations. If you wish to buy these icy treats home, the special take-home packs can keep your purchase frozen for about half an hour.
Have Your Say!
Where can you get the best ice cream cakes in Singapore? Share with us in the comments!