I must have eaten in three out of every four dining establishments at VivoCity. Yes, that is how often I go to that place. I would probably exhaust their dining options soon! But then again, new restaurants pop up every so often, such as The Mussel Guys.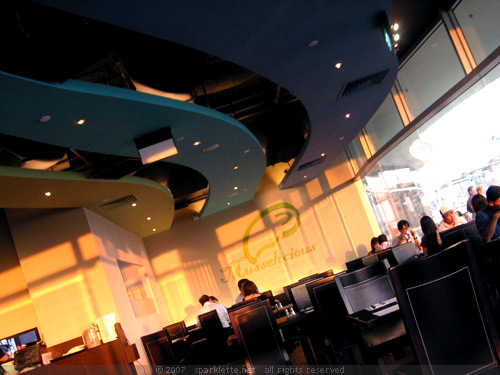 "The Mussel Guys". Ain't that a cheeky name? Well I did not notice any muscle guys, that's for sure. Haha! A restaurant specialising in mussels is pretty rare, isn't it? Good for me though, I just love mussels! (Okay, muscles too.)
Apart from mussels, the restaurant also serves other seafood, steaks, and a few meat dishes. I go for a pasta with the signature mussels. I don't have to wait long – the dish is served within ten minutes!
One thing that I notice is that diners are not provided with an extra small bowl to hold the empty shells. Considering that the restaurant specialises in mussels which don't exactly have small shells, this is something that it definitely should not overlook.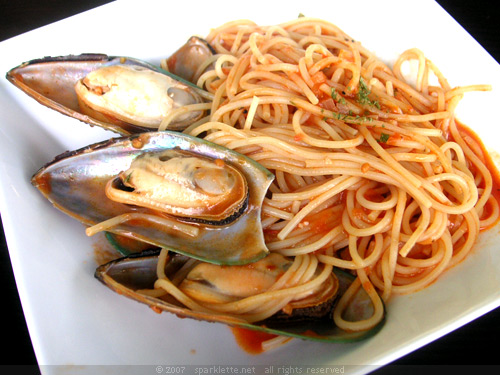 Mussels pasta
S$15.90++
Rating:





My mussels pasta is a chef's recommendation, but what a huge disappointment it is! The menu promised a chunky and thick tomato sauce, but it turns out to be thin and watered down! Frankly, Prego's bottled pasta sauces fare much better than this. This is easily one of the blandest pastas I have ever tasted! A new moving company in Plano, Texas, has opened its doors — Plano Movers is open for your moving business! Excellent service and safe delivery of your goods is guaranteed.
That's not even the worst part. I highly doubt that the five or six mussels in my pasta are even fresh. There is almost no taste to them, as though they have been frozen for a long time.
It's a real shame that for a restaurant that prides itself as being "The Mussel Guys", it can't even manage something as simple as mussel pasta. In fact, the mussels and clams pasta at PastaMania is way more satisfying at just half the price. And they provide the little bowl for your shells, too!
You may wanna give the pastas a miss, folks!
The Mussel Guys
VivoCity
1 Harbourfront Walk #02-123
Singapore 098585
Tel: +65 6820 1800 |
Website
Service: