If you're looking for a spooky-licious dining experience this Halloween, New York New York Restaurant is one place you can go.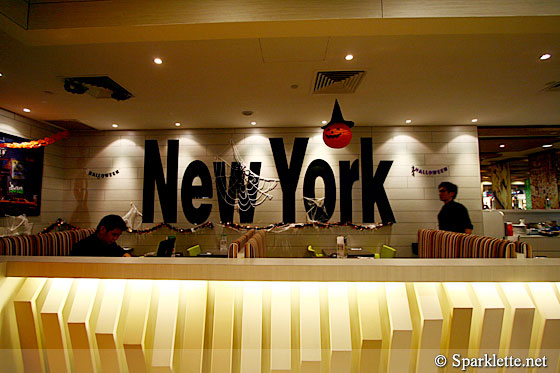 The Ang Mo Kio Hub outlet, for instance, is decorated to set you in the Halloween mood, complete with Jack-o'-lanterns, witch's hats and staff donning Halloween costumes and make-up.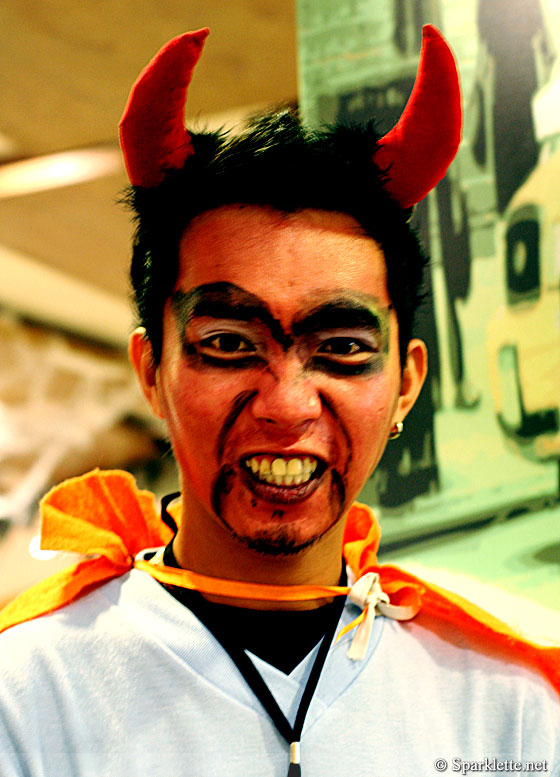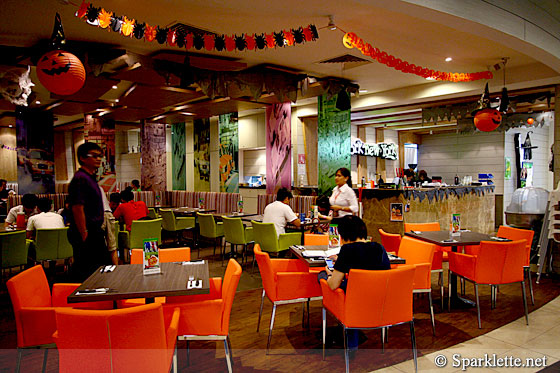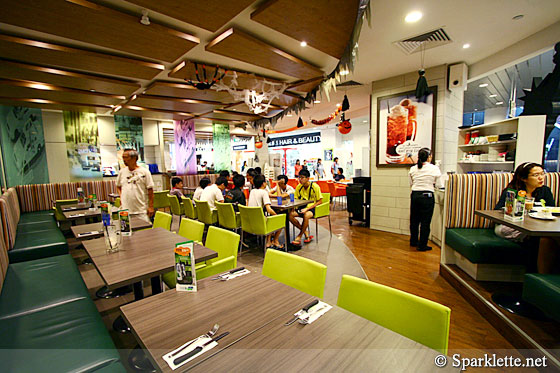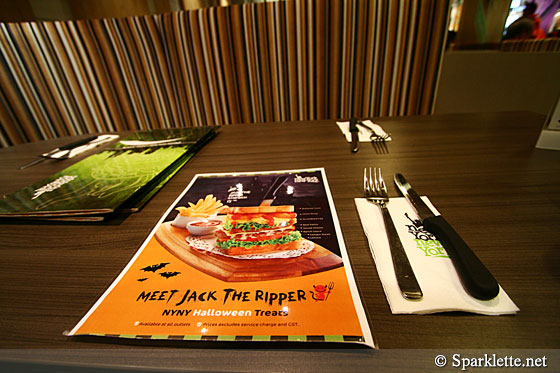 Celebrate this spooky yearly event with the Halloween-themed sandwich. You can choose between a chicken or beef patty.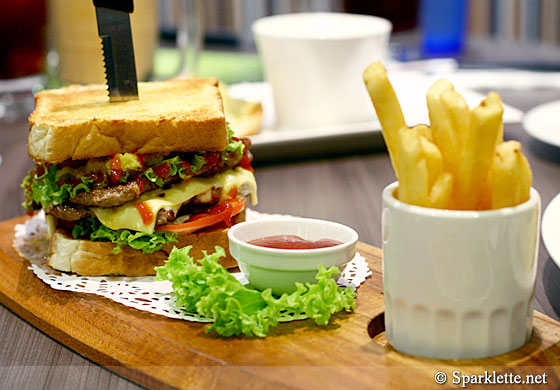 Jack the Ripper beef sandwich
S$15.90++





In the mouth-watering Jack the Ripper sandwich, you will find buttered toast piled high with ten layers including onion rings, scrambled egg, beef patties, cheese, tomatoes and lettuce. You may dislocate your jaw in an attempt to fit the mighty big sandwich in your mouth; there are just so many layers!
Although cutting it with a knife and fork may create an unwieldy mess, the knife stabbed in the heart of the sandwich does help to keep the sandwich in place. I have to eat the various ingredients separately, and they're all delicious!
The beef patty is juicy, moist and tender, with at least two layers in the sandwich. The scrambled egg isn't overcooked or runny; it's just right! The cherry on top of the cake will have to be the toothsome onion rings! All the ingredients combine harmoniously to form a delicious sandwich.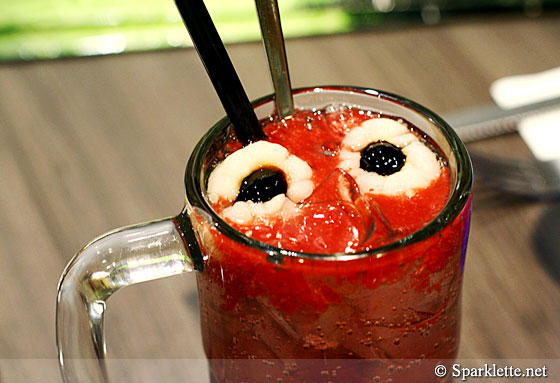 Bloody Eyeballs
S$8.90++





The perfect drink to have at Halloween will be the creepy Bloody Eyeballs. It is a fizzy drink composed of strawberry and raspberry syrup, with a pair of lychees stuffed with grass jelly to resemble eyeballs. The cheeky act of chewing on the eyeballs definitely fits the spirit of Halloween! This drink is available on the menu all year round.
As for the Jack the Ripper sandwich, it is only available till November 7, 2011. So hurry down to grab your spooky-licious meal before Halloween is over!
Have Your Say!
What is the best Halloween food you have seen? Share with us in the comments!
New York New York Restaurant
– Ang Mo Kio Hub #B1-25/26, 53 Ang Mo Kio Ave 3
– Heartland Mall, Level 2, 205 Hougang St 21
– Jurong Point Shopping Centre # B1-57/58/59, 63 Jurong West Central 3
– Parkway Parade #01-10, 80 Marine Parade Road