Fancy having cutesy cupcakes or delicious Yule log cakes for Christmas? You can get both at local bakery MetroCakes.
We have featured MetroCakes a number of times before. Their speciality certainly lies in the aesthetics department, especially when it comes to festive creations. An added bonus is that you can enjoy the convenience of ordering online and have the cakes delivered to your home.
Christmas cupcakes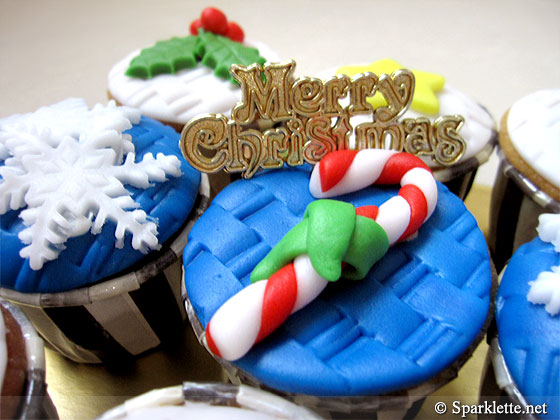 The Christmas Blessings cupcakes take on strawberry and chocolate flavours. Housed in a delicate white and brown striped holder, each cupcake is embellished with colourful seasonal icons like candy canes, Christmas trees and snowflakes placed on a blue/white weave-pattern base.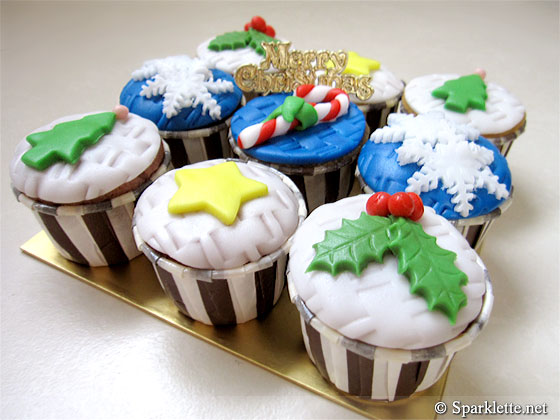 Christmas Blessings
Set of 9 – S$49.90
Set of 16 – S$68.90
Rating:





Christmas log cakes
As for the timeless log cakes, they are available in two flavours.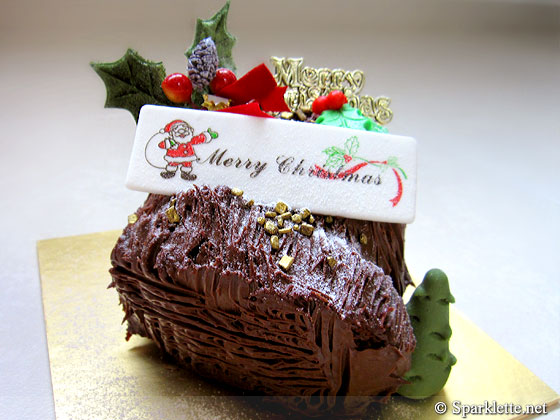 Yuletide Nostalgia
500g – S$44.90
1kg – S$59.90
1.5kg – S$79.90
2kg – S$99.90
Rating:





The classic chocolate Yuletide Nostalgia comprises layers of chocolate ganache and chocolate sponge layers, with a dash of crushed hazelnuts bits. The chocolate is added with a generous hand and tastes satisfyingly rich, although it does get positively cloying after a while.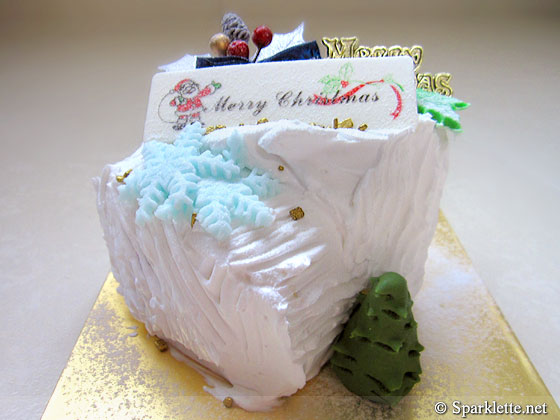 Winter Reverie
500g – S$44.90
1kg – S$59.90
1.5kg – S$79.90
2kg – S$99.90
Rating:





My favourite Christmas creation by MetroCakes this year is the gorgeous Winter Reverie. It is slathered with white whipping cream, with a filling of blueberry and vanilla sponge. A treat for both eyes and mouth!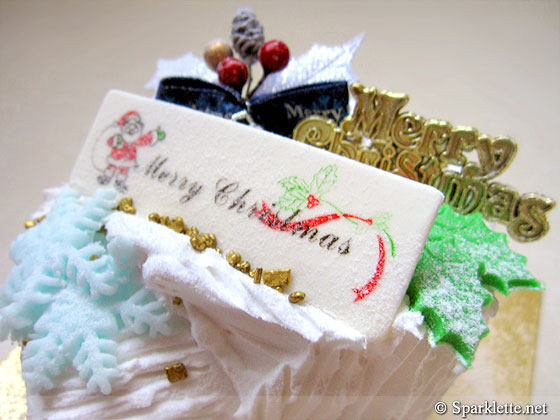 Sparklette Giveaway!
We're giving away 3 log cakes and 3 sets of cupcakes for Christmas! Check out the contest details.
Have Your Say!

Loading ...
Where are you getting your log cakes this Christmas? Do you prefer the traditional chocolate log cake or the modern ones with innovative flavours? Share with us in the comments!
MetroCakes
774 North Bridge Road
Singapore 198742
Tel: +65 6294 9929 |
Website
Opening hours:
Mon – Fri: 10:30am – 7pm
Sat: 10:30am – 3pm
Closed on Sundays & Public Holidays