Old Chang Kee is probably most famous for their curry puffs. With a food kiosk at every other shopping mall, you can say that their curry snacks have dominated the local food scene. Do you think Old Chang Kee sells the best curry puffs in Singapore?
Apart from their famous curry puff, Old Chang Kee also has a wide range of finger foods such as spring rolls, breaded prawns, chicken wings and crab nuggets. I am quite a fan of the nuggets. In my teenage days, I used to buy these after school to snack on. They come in skewers, and you can help yourself to the sambal chilli which is so savoury as a dip.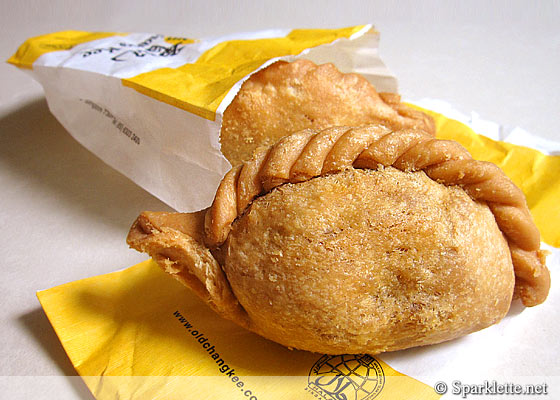 The history of Old Chang Kee began with the humble curry puff in 1956. That makes the company older than Singapore herself! It started from a small stall at a coffee shop outside the former Rex cinema along McKenzie Road. People loved the puffs, and the rest is history.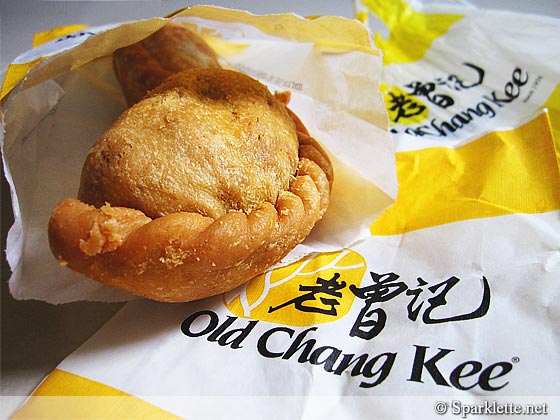 Old Chang Kee curry puffs
S$1.30





Every curry puff is a pouch stuffed full with curry potatoes, chicken chunks, a slice of egg, and fried with several herbs and spices. With that very first bite, the curry aroma comes wafting out. Other than that, the curry flavour does somewhat lack punch, although it still makes a satisfying snack due to the ample filling. A couple of these pastries can be a meal by itself.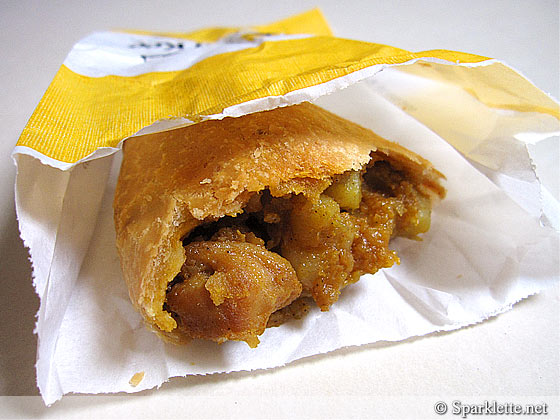 Apart from the Old Chang Kee curry puff, there is another curry puff that has stood the test of time. This one is my personal pick for the best curry puff in Singapore. The Tong Heng curry puff has a unique shape and flavour. It is a totally different rendition from your typical curry puff – much sweeter on the palate – and tastes so, so good. You've got to try it, too!
Have Your Say!
Are Old Chang Kee curry puffs the best curry puffs in Singapore? If not, where can you find the best curry puffs in Singapore? Share with us in the comments!
Old Chang Kee
(

Halal certified
)
Website