I absolutely adore these 3D cupcakes from The Cake Galleria. Thanks to them, Sparklette is now edible!
The Cake Galleria specialises in custom-making cupcakes and whole cakes for various occasions, such as birthdays, weddings or just your regular "eat a cupcake" day. (Hint hint: Father's Day is just around the corner.)
When the bakery first set out to create the Sparklette-themed cupcakes, I did not offer any art direction other than the fact that we have a pink and white colour scheme. The rest is up to them.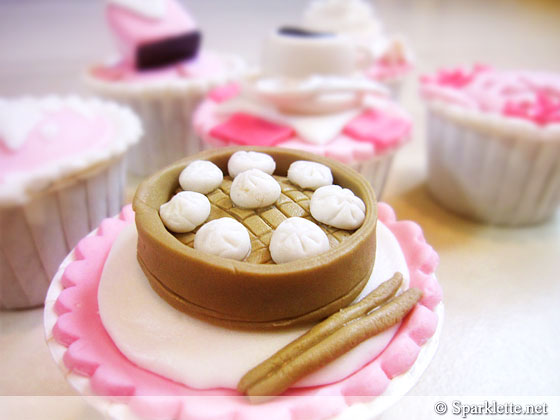 Now that the freshly baked cupcakes have arrived, they make me smile each time I see them. Not only are they delicious, the designs tie in exactly with our two main themes — food and travel. How very pretty in pink. How very Sparklette!
Unboxing the Cupcakes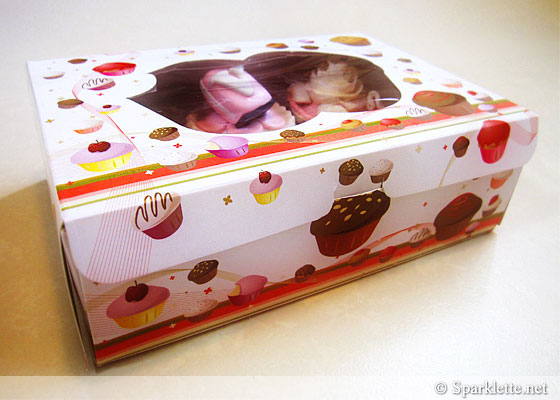 The cupcakes are housed in a colourful box that is as sweet and cheery-looking as the contents within.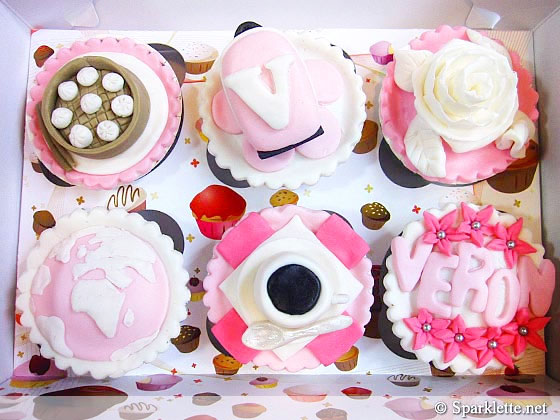 Aren't these the cutest cupcakes? Each one is an ample portion, measuring approximately 7 centimetres across.
Sparklette 3D Cupcakes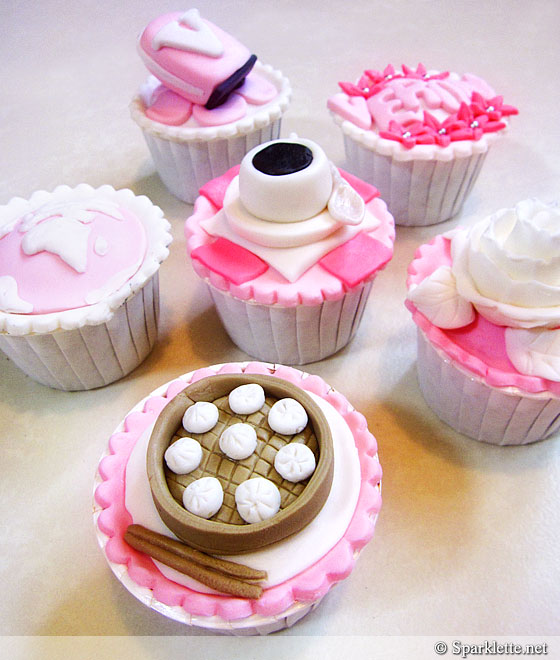 Customised cupcakes
S$3.90 to 4.50 each (minimum order of 12)





The Sparklette cupcakes sport six unique toppers:
– World map
– Travel luggage with white V initial
– My name surrounded by pink flowers
– White rose
– Xiao long bao (steamed dumplings)
– Coffee cup
Which is your favourite cupcake? Is it the highly detailed xiao long bao that comes complete with a mini-sized bamboo steamer and mini-sized chopsticks, or the luggage bag that even has its own zip?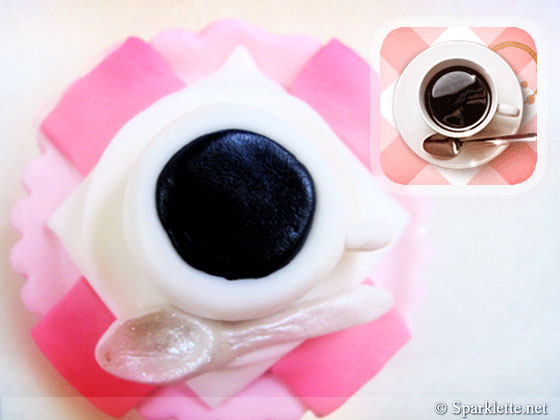 Give yourself a pat on the back if you recognise this coffee cup and saucer. Yes, that's the icon from the new Sparklette iPhone app! Don't you just wanna devour it, or pair it with coffee?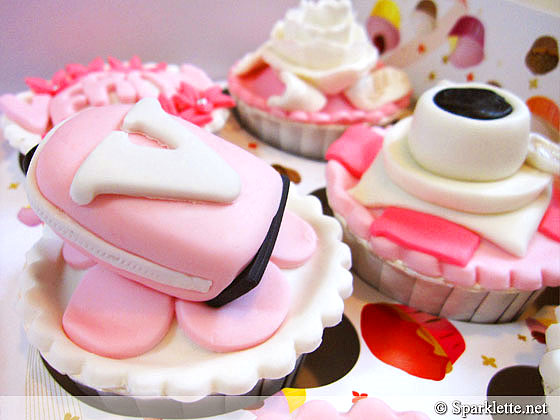 It's the little touches of detail and thought that make cupcake art appealing. That the personalised design is so representative of Sparklette is simply icing on the cake.
The Cake Galleria cupcakes are available in two flavours – butter-cake and chocolate. The latter is moist and chocolaty rich, just the way we chocolate lovers like 'em.
The Cake Galleria 3D Cupcake Designs
While the Sparklette cupcakes are dominated by girlish pinks and whites, here are the more colourful cupcake creations from The Cake Galleria.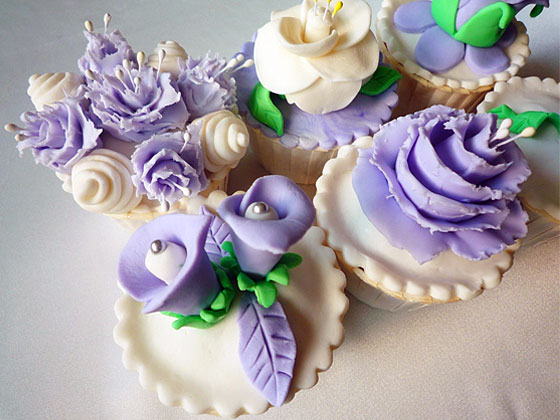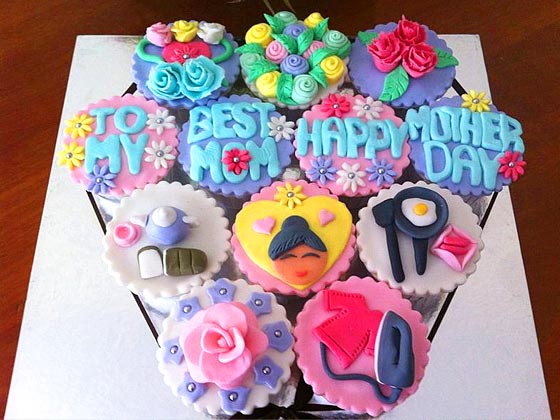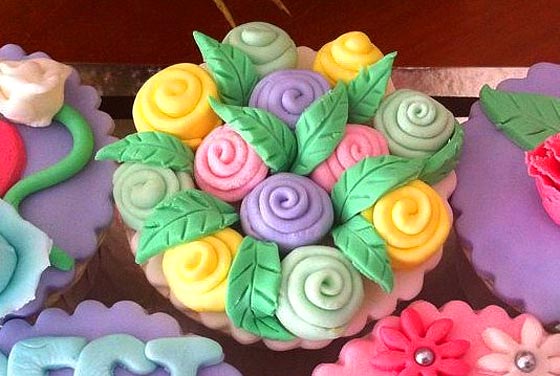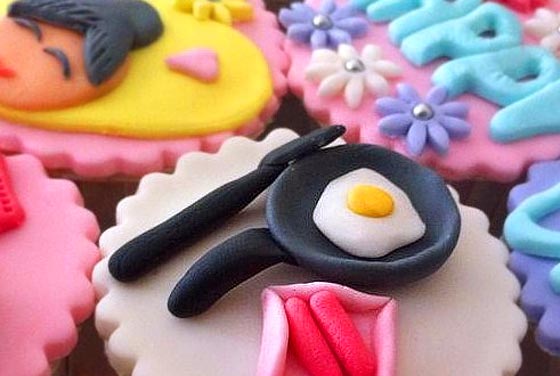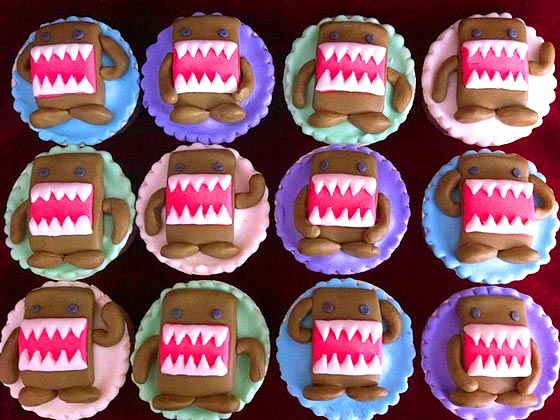 If you are planning a cupcake party or looking to have special cupcakes made for someone dear, have them created with lots of love at The Cake Galleria.
Have Your Say!
What would your personalised cupcakes look like? Tell us in the comments!