I have stumbled across a few reviews that waxed lyrical about OSO Ristorante, describing it as "Singapore's Best Italian Restaurant." While I'm not sure if I'd go that far, I have indeed recommended it to friends who were wondering where to have great Italian food in Singapore.
Presided over by the same restaurant group that runs the Baretto bar and lounge downstairs and French restaurant Absinthe next door, Oso is housed on the upper floor of a double storey colonial-style building along Bukit Pasoh Road. An easily identifiable landmark is the New Majestic Hotel opposite.
At Oso, you can dive into a range of creatively presented Italian cuisine, from pastas and risottos to seafood and meat dishes.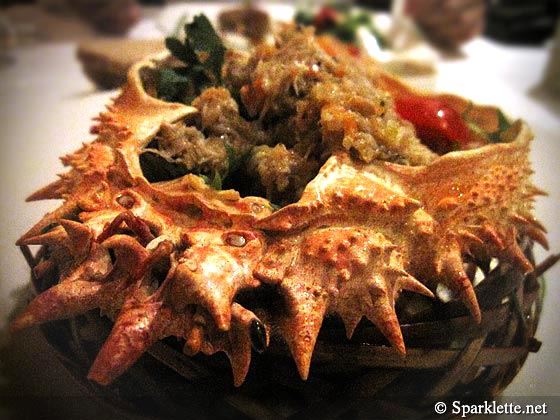 Spider crab meat with mixed vegetables
You enter Oso through Baretto and head up to the second floor where you are greeted by immaculately dressed waiters. The dining room exudes a classy elegance, courtesy of candlelit tables and use of brown and grey tones in the décor.
An interesting sight: Look out for someone cutting cheeses and cured meats in a little standalone room made of glass!
Bread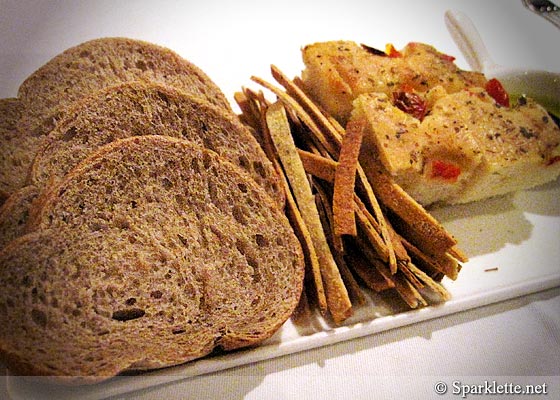 The complimentary bread comes in three types: French baguette, thin bread sticks and sun-dried tomato bread, accompanied by olive oil dotted with balsamic vinegar. Don't get too carried away with the breads though; the antipasti are going to be good.
Starters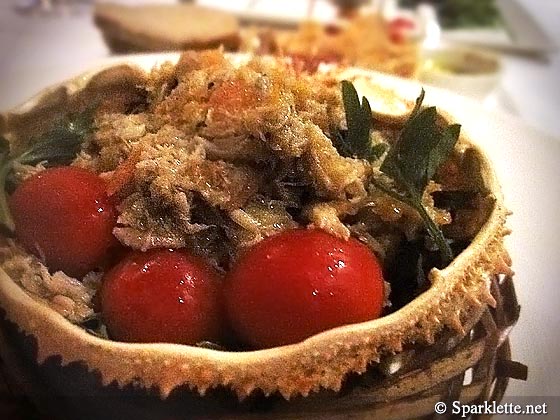 Spider crab meat
S$20++





For appetisers, seafood lovers must not miss the excellent spider crab meat. Paired with crunchy mixed vegetables, it arrives in dramatic fashion in a crab shell, sitting within a woven basket. The presentation is certainly memorable, a prelude to the beautiful plating of the dishes to come.
I love how easy it is to eat this thing. No pincers to wrestle with a la chilli crab. The crab meat is conveniently de-shelled so you can enjoy it with maximum pleasure. And what pleasure it is. Sweet, succulent and amazingly fresh, every bite brings on raptures of delight. Totally transporting.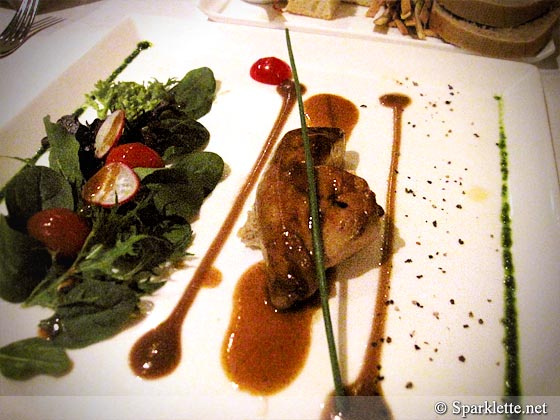 Pan fried foie gras
S$26++





The foie gras arrives on a large white plate kissed by Marsala wine sauce and a smattering of pepper. The lavishly decadent liver is slightly crisp on the surface, velvety on the inside. You get a rather generous slab too!
Mains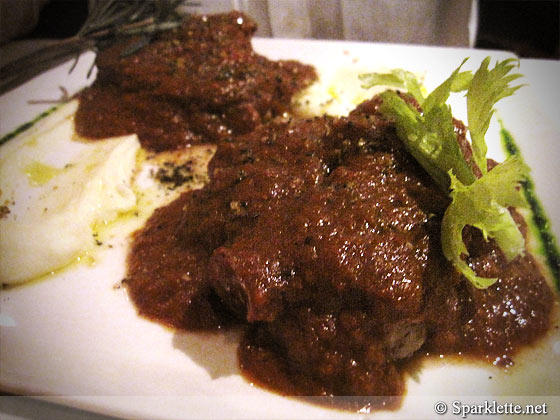 Braised veal shank
S$34++





If your preferences run more to meat, the braised veal shank is a good bet. Drenched in a hearty and savoury sauce, the milk-fed veal is so melt-in-your-mouth tender that it falls off the bone easily. We have an exclusive offer that we excited to announce. We've teamed up with Midaur Casino to give new players 50 spins with no deposit. 50 Free Spins No Deposit Casinos. Discover No Deposit Casinos offering UK players 50 Free Spins No Deposit on sign up https://50-spins.com/ . 50 free spins no deposit slots: the holy grail for any bonus hunter. What's not to love after all? Click here to find out more about the Sky Vegas The Sky Vegas Free Spins.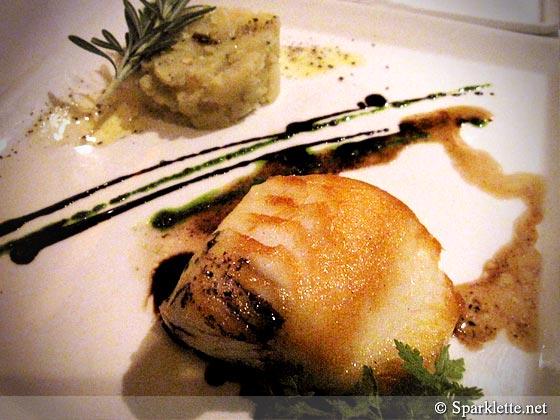 Roasted cod fillet
S$34++





Not all dishes are aces though. The lightly roasted cod fillet in Balsamico sauce is teamed with rosemary potato resting on a thin layer of olive oil. For its price, the portion is minute for an overall forgettable dish.
Dessert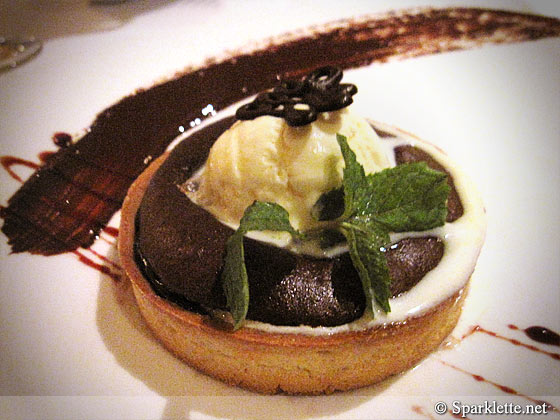 70% hot dark chocolate tart with milk ice cream
S$14++





A perfect closure to an evening at Oso is the sensuous and satisfying dark chocolate tart. Once you break the outer ring of tart shell, molten chocolate oozes out. Fans of lava cake would find this totally familiar. The brush stroke-like embellishment of chocolate sauce on the side adds a very nice touch of detail too.
I hear the tiramisu here is one of the lightest versions out there. If you get to try it, do let me know if it's that good.
If you are planning to take someone out for an Italian meal, do place OSO Ristorante on your short list. The food is oh, so good, and the service is professional, somewhat formal, but not overbearing. Do make reservations in advance though; this is a hotspot amongst expatriates, and for good reason too.
Have Your Say!
What is your favourite Italian restaurant in Singapore? Share with us in the comments!
OSO Ristorante
46 Bukit Pasoh Road
Singapore 089858
Tel: +65 6327 8378 |
Website
Service:





Opening hours:
Lunch: 12noon – 2:30pm (Mon – Fri)
Dinner: 6:30pm – 10:30pm (Mon – Sat)