Sometime back we had a discussion on whether a tipping system in Singapore is feasible. It seems that at least one café here has found a way to make it work.
Papa Palheta is a small coffee retail boutique that used to be located off Bukit Timah Road before moving to Tyrwhitt Road. Word has it that this place roasts and serves the best coffee in Singapore!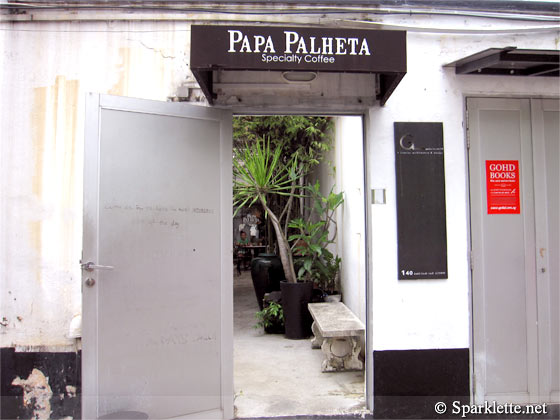 The seats at Papa Palheta are very limited. There are few tables and bar counter seating indoors, though on days with good weather, you would find that patrons prefer lingering in the alfresco area.
Another unique thing about this place is that there is no menu and prices. Simply let the barista know what type of coffee you want, then pay as you please to the tip jar.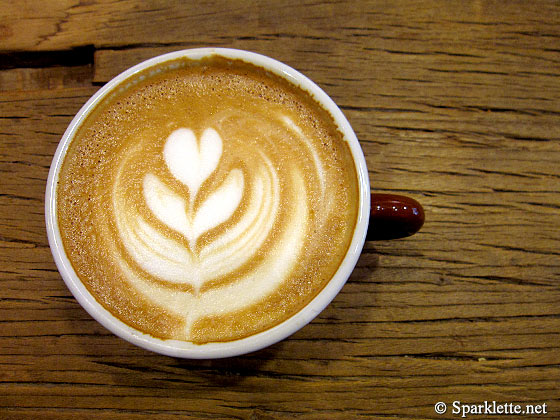 Cappuccino
Tip as you please





I'm no coffee snob or connoisseur, but I certainly prefer the coffee here to more commercialised places like Starbucks and tcc. The beverage is intense and full-bodied. So far Papa Palheta is the only place where I would drink coffee as it is, with no sugar added. The little extra bit of coffee art is simply icing on the cake.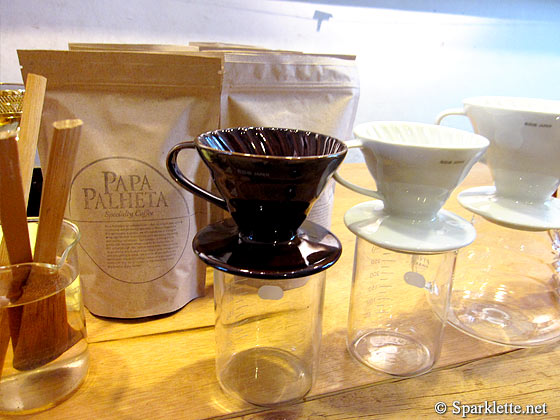 Apart from sipping on coffee, you can also have your pick from the range of coffee accessories like grinders and various home brewing equipment. Ever wanted to get your hands dirty at making coffee? This is the place to get the goods.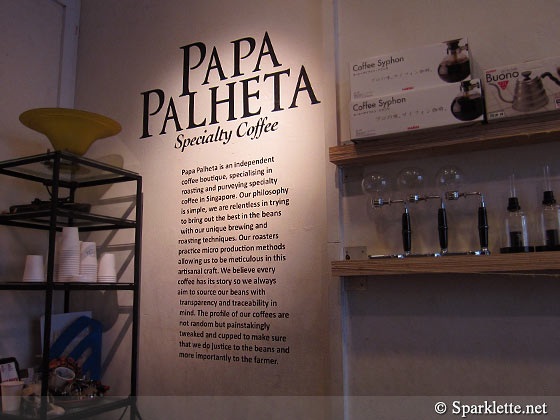 Have Your Say!
Where can you enjoy the best coffee in Singapore? Share all your thoughts via Facebook or Twitter or by leaving a comment!
Papa Palheta
150 Tyrwhitt Road
Singapore 207563
Tel: +65 6299 4321 |
Website
Opening hours:
Tue to Thu: 9am – 7pm
Fri to Sun: 9am – 10pm
Closed on Mondays