As someone that works from home frequently, I rarely can find time to enjoy a decent meal. When you are too busy to head out for a meal, the Prima Taste ready-to-cook pastes and sauces are truly a godsend.
I have been a fan of the Prima Taste laksa meal kits and laksa noodles for the longest time. It doesn't take much (read: any) culinary skills to whip up a delicious meal that you'll be proud to serve to another person.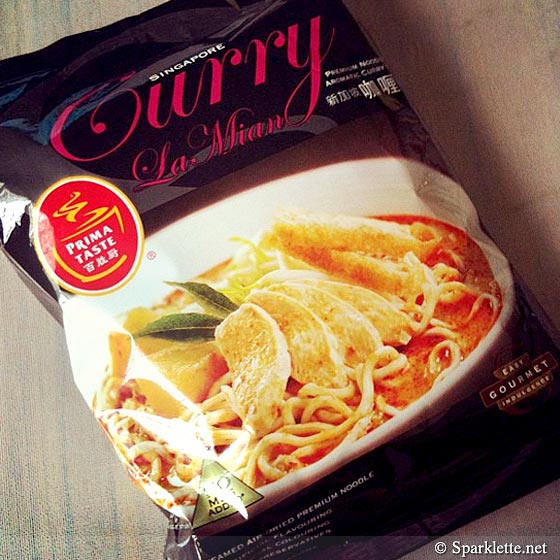 One of the newer products to the Easy Gourmet Indulgence lamian noodle range is the curry lamian. The company is quite quick to differentiate this product from regular instant noodles, pointing out that this is "premium noodle" with no MSG or preservatives added.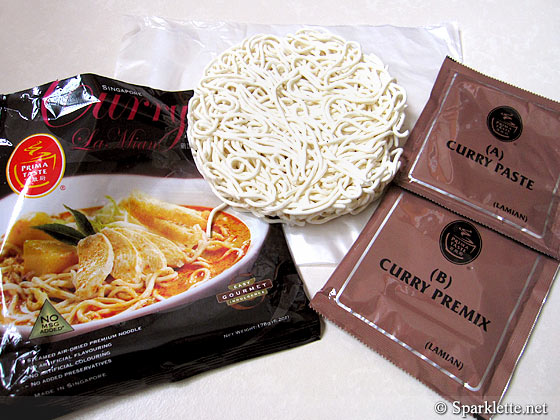 Curry LaMian
S$2.57





Each packet holds these contents:
Curry paste
Curry premix
Lamian noodles
Cooking the curry lamian is as straightforward as it can get and pretty much foolproof. All you have to do is empty all the contents into 500ml of water, then let it boil for 7 minutes. To achieve noodles with a softer texture, you can let it simmer for a longer time.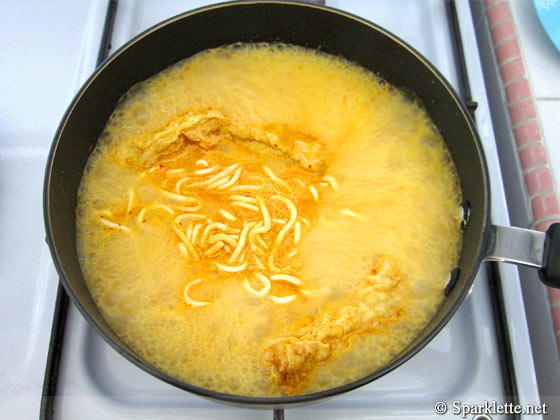 Voila! Your very own pot of curry noodles, enough to serve 2 people. We don't have any chicken slices or potatoes as depicted on the packaging, so we added what ingredients we could find in the refrigerator.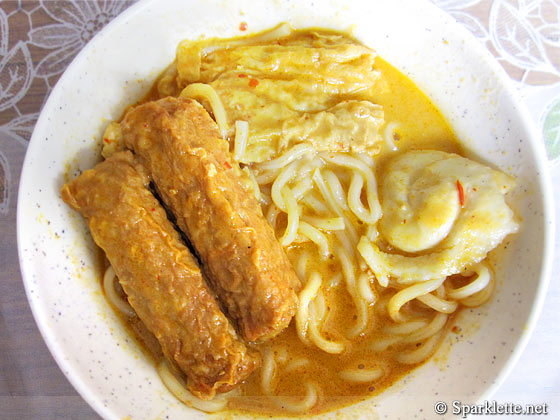 The curry actually tastes decent and is quite rich and flavourful. I think I would prefer adding less water than recommended to get a thicker gravy. When it comes to Chinese curry, my heart still belongs to the much thicker version at Xin Wang Hong Kong Café. But in terms of convenience and time saved, there's really nothing that can quite beat Prima Taste.
Available online, and at major supermarkets, hypermarts, petrol marts, convenience stores and Prima Taste Kitchen outlets.
Have Your Say!
What are your thoughts on these DIY food products? What other brands have you tried? Share all your thoughts via Facebook or Twitter or by leaving a comment!