Just like its popular mooncake cousin that sees a variety of innovative flavours at Mid-Autumn Festival, the humble rice dumpling is increasingly manifesting with a range of bold fillings.
For Dumpling Festival 2011, Peony Jade Restaurant at Keppel Club has created a selection of rice dumplings, including a quartet of dessert dumplings that must be the first of its kind.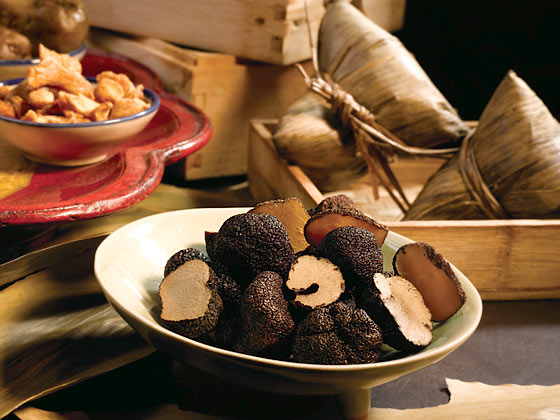 Healthy organic wild truffles dumpling
S$28.80





Organic loyalists can go for the healthy organic wild truffles dumpling. Stuffed with organic farmed black truffle, morel, white porcini, red porcini and chanterelle mushrooms, it tastes very earthy and powerfully of mushrooms.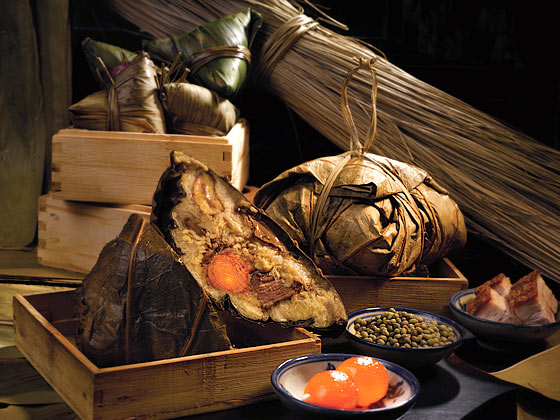 Classic Cantonese dumpling
S$7.80





To appeal to the traditionalists, the classic Cantonese dumpling consists of pork cubes, mushroom, chestnut, salted egg and dried shrimp.
My personal pick is the sweet Nyonya dumpling (S$4.80) that comes added with minced pork, wintermelon cubes, coriander and sand ginger for a more robust flavour compared to the usual Nyonya glutinous rice dumpling.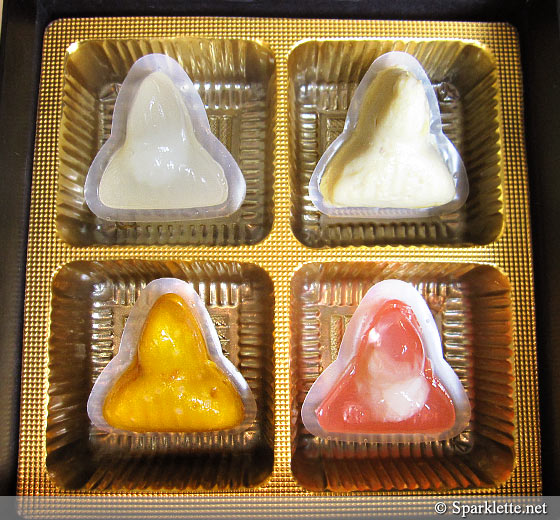 Tutti-Frutti dessert dumpling
S$15.80





Most unusual is the set of Tutti-Frutti dessert dumplings. Do they remind you of snowskin mooncakes, especially when they are similarly packaged in a square box? The four flavours are (clockwise from top left) longan, D24 durian, lychee and honey mango. These are probably as far from the traditional rice dumplings as they can get!
The translucent lychee and longan dumplings, for instance, are made of the Japanese konnyaku jelly and very refreshing. Each one contains a single fruit at its epicentre. The honey mango dumpling tastes sourish and includes sago pearls and pomelo sac. The best of the lot is the durian, made of seemingly pure durian pulp.
The dumplings are available at Peony Jade Keppel Club until June 6, 2011.
Have Your Say!

Loading ...
What is your favourite type of rice dumplings? Are you a traditionalist or do you prefer new flavours? Tell us in the comments!
Peony Jade Restaurant
Keppel Club
10 Bukit Chermin Road
Singapore 109918
Tel: +65 6276 9138 |
Website
Opening hours:
11am – 2:30pm; 6pm – 10:30pm (Mon to Fri)
10:30am – 2:30pm; 6pm – 11pm (Sat & Sun)