Lately, we have been crazy about the Prima Taste Laksa LaMian from the company's new Easy Gourmet Indulgence range.
Having had a great experience with the Prima Taste ready-to-cook meal kits, we're curious to see if the new DIY laksa is as good.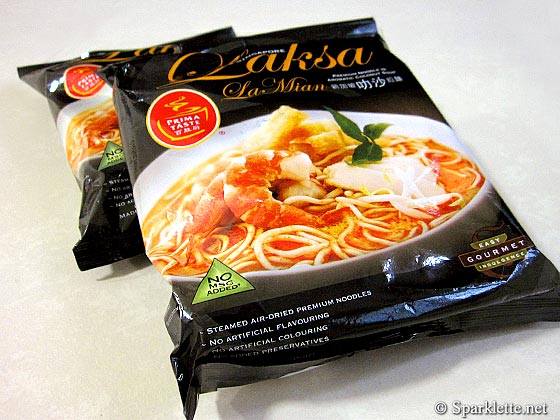 The laksa lamian is much cheaper than the meal kits, but includes just two packets of sauces and the additional noodles.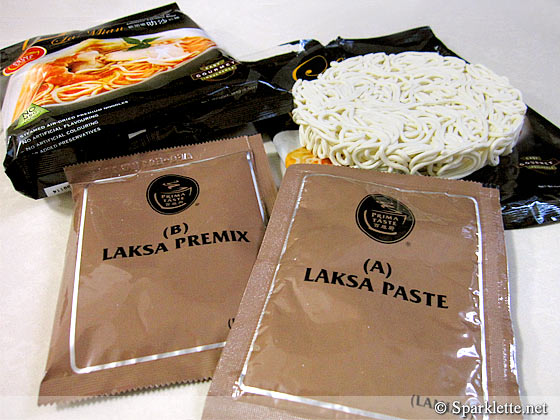 Each packet holds these contents:
Laksa premix (coconut milk mix)
Laksa paste (herbs and shrimp paste)
Lamian noodles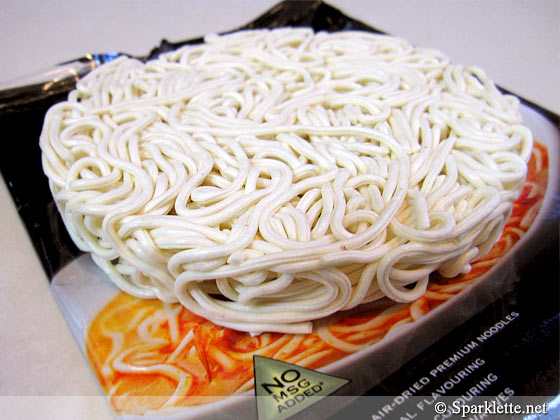 While the set is meant for one, we find that the noodles and mix contents are in fact sufficient for two small eaters.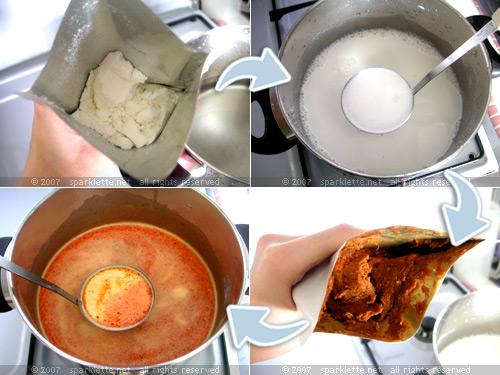 Instead of making your laksa from scratch, you can buy this and whip up a laksa feast with minimum hassle. This is perfect if you are like me and hate cooking because of all the preparation involved and the cleaning afterwards.

Laksa LaMian
S$2.57





Within 7 minutes, you have yourself a steaming pot of delicious laksa gravy with noodles. The best part — it actually tastes better than the ones I've had at hawker centres! No kidding. The coconut milk gravy is rich and fragrant, and so hearty that I slurp it all down.
It lacks the green laksa leaves and extra sachet of sambal chilli that come with the pricier ready-to-cook meal kits, but still makes for a deeply satisfying laksa experience. For some that like it hot, there is sufficient chilli heat in the gravy even without the extra sambal.
I don't remember the last time I was so thrilled with something bought from the supermarket. You gotta try this out for yourself.
Have Your Say!
What are your thoughts on these DIY food products? What other brands have you tried? Share with us in the comments!