As sinful as it is, satay (meat skewers) is one type of food I can never resist. I get my regular fix of chicken satay from the best satay stall at Lau Pa Sat. Besides the fact that it serves the best satay I've ever had in Singapore, the open-air dining also keeps me coming back for more.
Do you know that there's another satay place in town that shares a very similar open-air dining concept? In fact it's very near Lau Pa Sat, at the aged but still functioning Malaysia-owned Tanjong Pagar Railway Station!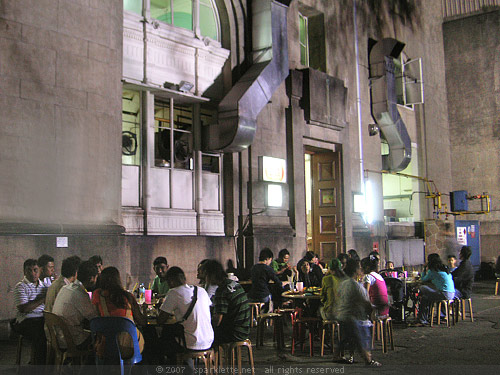 How often do I ride the railway? Almost never! Only very recently have I heard of the dining area within the railway station. This part of the station is not exactly visible from the main road. If someone hadn't told me about it, I would never have known that it existed!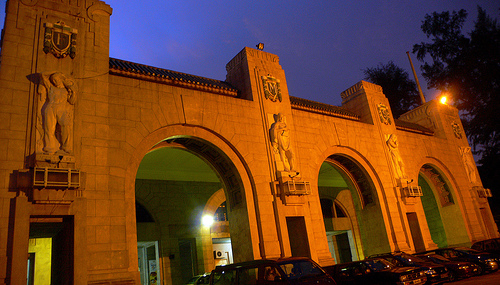 Photo by scyll24
There are a few canteens and food courts within the station with mostly Muslim stalls. After all, this whole place, as well as the land it sits on, is owned by Malaysia.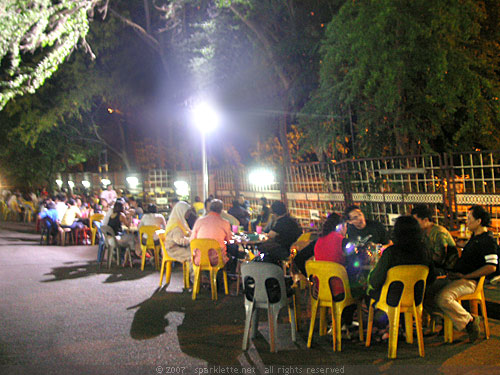 Like Lau Pa Sat, a street by the side of the station is catered for outdoor dining. Indoor seating is available too, but personally I find greater enjoyment in dining under the stars!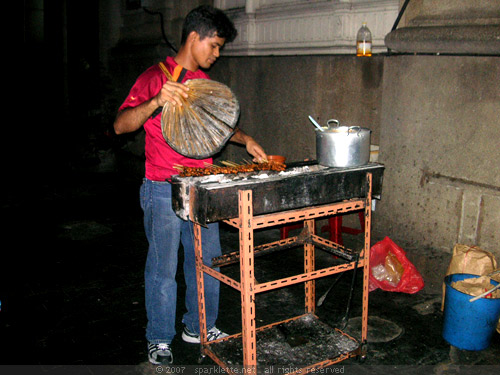 I spot the lone satay man plying his trade in one corner, and excitedly order a few sticks from him (a few just in case the food isn't too yummy). I don't have to wait long.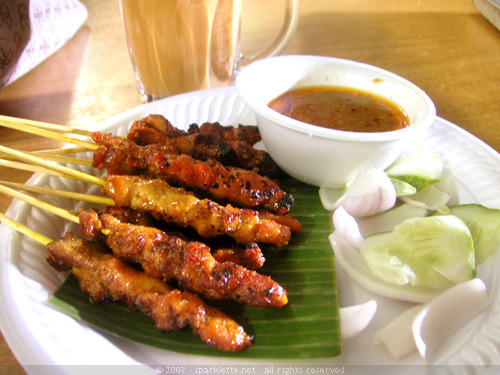 Satay (meat skewers)
S$0.50 per stick
Rating:





The food sure seems promising! The glazed chicken meat looks extra juicy, too! But alas, both the meat and peanut gravy turn out to be really bland! You can probably tell from the picture that the gravy is extremely watered down. Argh!
What a shame. After hearing a couple of people proclaiming this to be the best satay in town, I am rather disappointed!
In the end, I got my yummy satay after all – back at Lau Pa Sat!
Nonetheless, I must say that dining in such a casual alfresco setting is pretty cool. It makes you feel like you're right in Malaysia (without having to actually be there)!
(Update on September 4, 2009: after paying another visit to this railway station, it seems that the outdoor seating is no longer available!)
Satay stall (no name)
(

Halal certified
)
Tanjong Pagar Railway Station
30 Keppel Road
Singapore 089059
Bus services: 10, 30, 57, 80, 97, 100, 131, 145, 97E
Nearest MRT: Tanjong Pagar