Tucked at the basement of The Heeren, The Vila'ge sits where Marché used to. Most people would probably not even notice the difference since the two restaurants share an identical look and concept.
The Vila'ge is pronounced "vee-lah-jey". Until very recently, I had thought it was simply pronounced and spelled "the village"!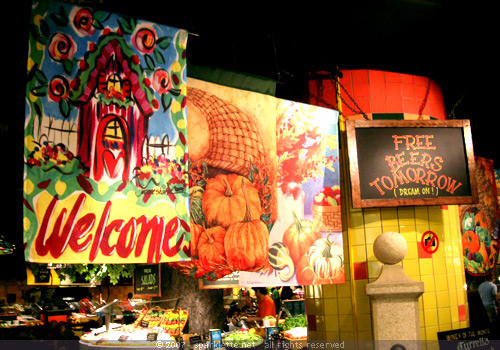 But firstly, here's a bit of history behind these two restaurants. Marché opened its first restaurant at the Heeren in 1997, boasting a European village dining concept, and a second one at Suntec City Mall some time after.
7 years later, The Vila'ge opened its first restaurant at China square with an identical concept. It became Marché's direct competitor.
In 2006, Marché closed its flagship restaurant at the Heeren, and The Vila'ge took over the same floorspace.
So, how different from Marché would The Vila'ge be?
As it turns out, not too different! Both restaurants employ a similar "cashless" system where every diner is given a bar coded card. When we order our food and drinks from any of the twenty-ish stations, our purchase is recorded onto the card. Payment is made only upon leaving.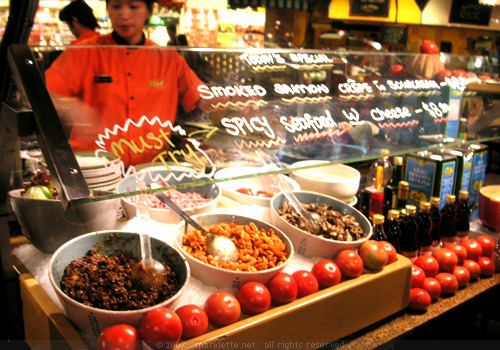 The similarities do not end there. I had dined at Marché (the Heeren branch) a number of times when it was still in business. The Vila'ge sports almost the exact same layout! The drinks section is laid out in the exact same fashion, with bottles and cans sticking out of barrels. The dining area does not look any different from before. Heck, even the make-your-own-pizza station is still located at the exact same spot!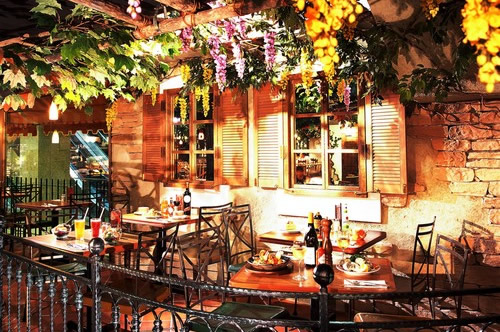 So basically, everything looks the same as Marché. My only clue that this place is actually a different restaurant is that it now has a new name! Very different, indeed.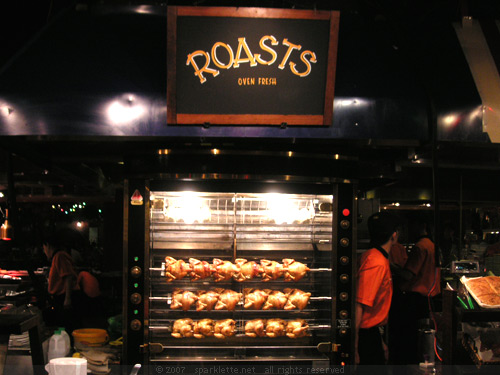 This is why I'm a little perturbed that photography is banned here. Why do restaurants ban photography anyway? The only reason I can think of is that they do not want competitors mimicking their design, food, whatever. But hello, this isn't even a unique concept that The Vila'ge came up with on its own. Even its bull (or cow) mascot is the same as Marché's! And so, "click", "click", "click", my camera went.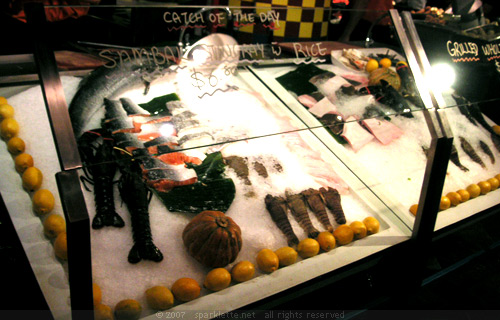 Even though The Vila'ge gets zero points for creativity and originality, the food may fare better. Marché, as I recall, did not have any food that was particularly memorable. I had the pizza each time I went. This time round, we went for the catch of the day, which was stingray. tr.kiev.natashaescort.com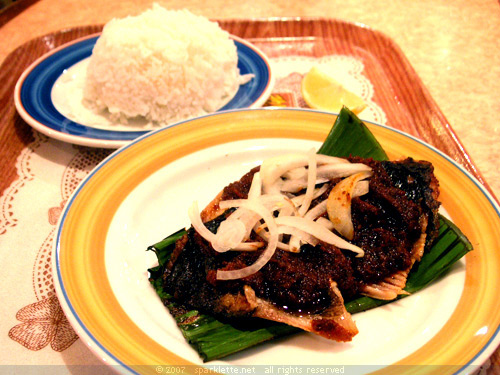 Sambal Stingray with Rice
S$6.80+ + 1% CESS
Rating:





Served with rice, the stingray was surprisingly good! I thought that the best sambal stingray would usually be found in hawker centres. I was wrong. The sambal chilli, in particular, was awesome. It made the dish what it is. And at just $6.80, this dish was no doubt very satisfying.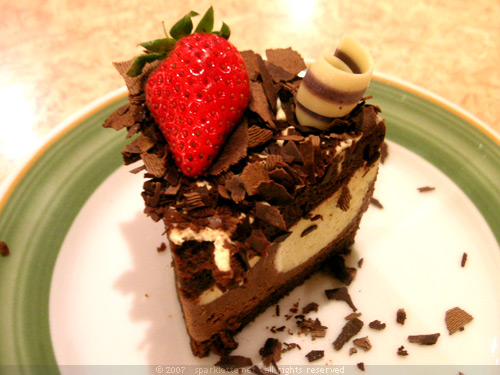 Black & White Chocolate Cake
S$4.80+ + 1% CESS
Rating:





The desserts selection was scarcely limited. I had the black and white chocolate cake, which was filled with both dark and white chocolate mousse. I love mousse, and this certainly looked very pretty. But in the end it didn't really do much for me.
For such a huge restaurant I would have liked to see more dessert choices other than just the few cakes and breads. But they do get some brownie points for having a $14 chocolate fondue set available. Whether it's any good remains to be seen.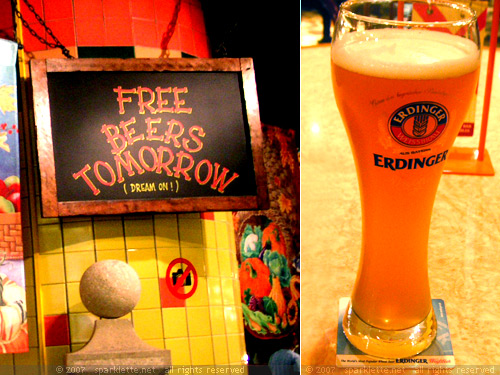 Erdinger Beer
S$10.20+ (a pint) + 1% CESS
Rating:





Free beer tomorrow? Boy, wouldn't that be sweet? The beer of choice here is the German Erdinger. Very smooth and rich!
At the end of the day, I did like what I had, but there could have been more choices available. I also liked the overall look and dining concept of this place, although I am well aware of the fact that Marché takes most, if not all, of the credit for that.
The Vila'ge
The Heeren
260 Orchard Road
#B1-01 Singapore 238855
Tel: +65 6737 6996