Fans of Korean drama shows and handsome Korean actors would be pleased to know that another Korean export has hit our shores, in the form of coffee. Boasting over 100 outlets in Korea, the Tom N Toms Coffee chain has arrived to grab a slice of the espresso coffee market in Singapore.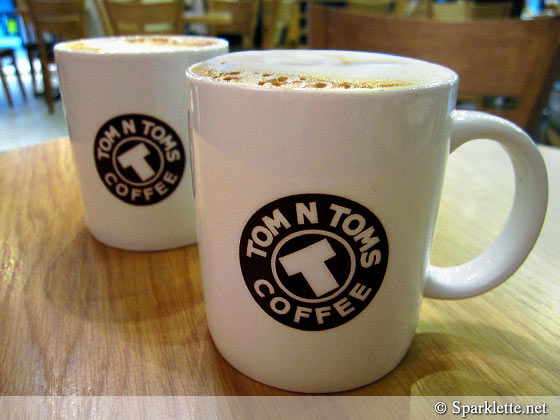 While Korea isn't exactly known for her coffee, our caffeine-loving population would certainly welcome an additional option to get a quick pick-me-up!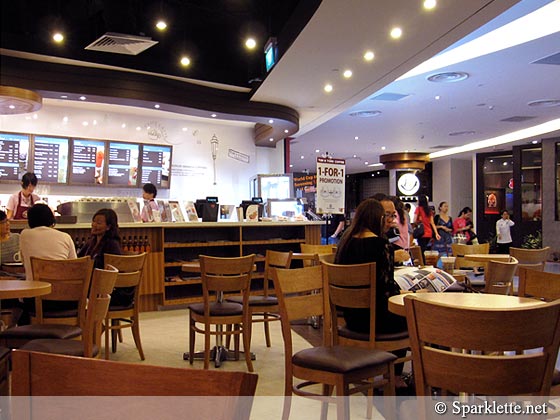 The ordering process is very much like your typical Starbucks and Coffee Bean, although prices are slightly cheaper.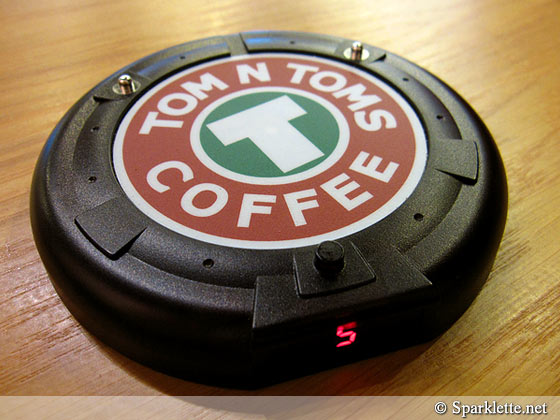 Over here, they give you a disc-shaped pager that vibrates once your coffee is ready to be collected.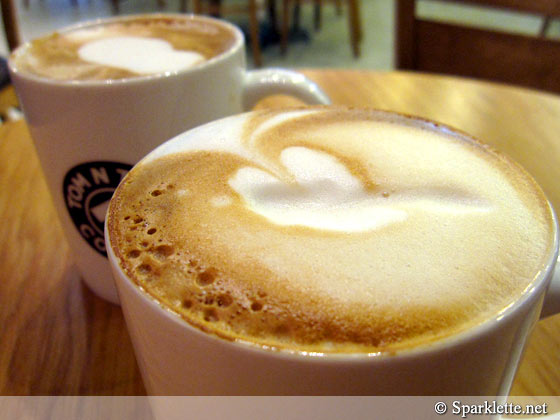 Cappuccino
S$5.20
Rating:





The cappuccino is pretty decent, with a nice, creamy froth that rides like silk on top of it. I like it unsweetened. Does anyone else drink cappuccino without sugar?
There is also some attempt at coffee art which, even if not perfect, is always appreciated.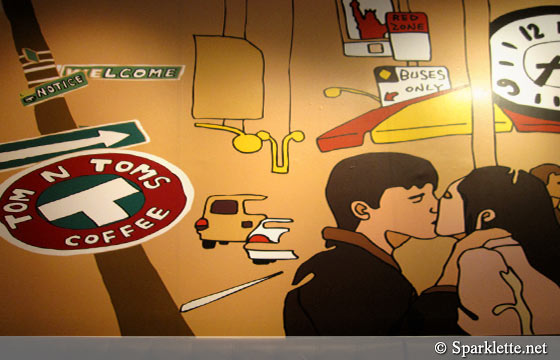 Colourful cheery murals adorn the walls.
Getting a cuppa here is basically a fuss-free process. Next time round I'll probably get some of that toasted pretzel to go along!
Have Your Say!

Loading ...
Have you visited Tom N Toms Coffee yet? Would you welcome new coffee chains or do you find that there are more than enough here already? Share with us in the comments!
Tom N Toms Coffee
ICON Village
10 Gopeng Street #01-12-14
Singapore 078878
Website
Open 24 hours daily