Remember Wangz Hotel?
We checked out this boutique hotel located in the charming neighbourhood of Tiong Bahru. At the lobby of this barrel-shaped building lies Nectar, the flagship restaurant, which offers all-day dining to both hotel guests and the public.
Passers-by may miss this restaurant as the building is rather small. But that would probably be a waste as the food is commendable and the service is dedicated and superb. Here, Chef Jeffrey cooks up daily multi-course set meals that are priced at S$26++ for lunch and S$38++ for dinner. We sample the dinner set that comprises:
– Starter
– Soup
– Main course (choose from 2)
– Dessert
– Coffee or tea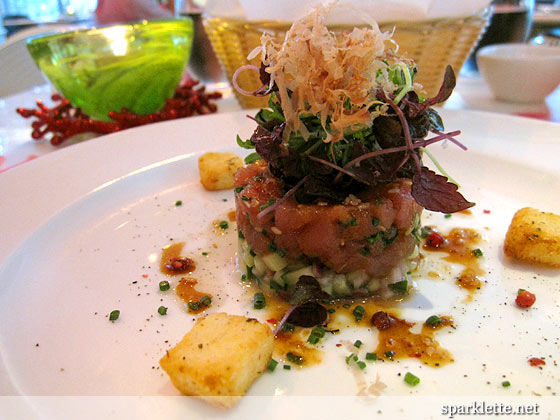 Marinated Ahi tuna
Rating:





The meal starts of promisingly with the Yellowfin tuna. I am usually not a fan of tuna, so this is an exception. I detect traces of sesame oil, soy sauce, green onion, and what I think is lime sauce, and these really work your taste buds.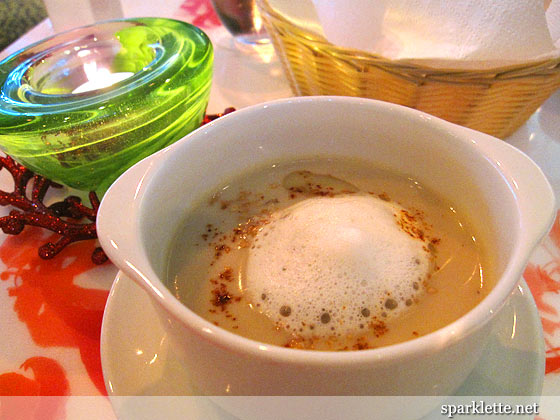 Velouté of celeriac
Rating:





Soup of the day arrives in the form of creamy velouté of celeriac, dusted with sweet paprika on the surface. Thanks to the celeriac, this is perhaps uber-healthy, too. We can't quite tell what the foamy substance on top is but it does make for an interesting presentation.
For the main course, you get a choice between chicken and seafood pasta. Note that the portions depicted here are in fact a third of the actual size. There are three of us, so the chef helpfully splits the dishes into threes.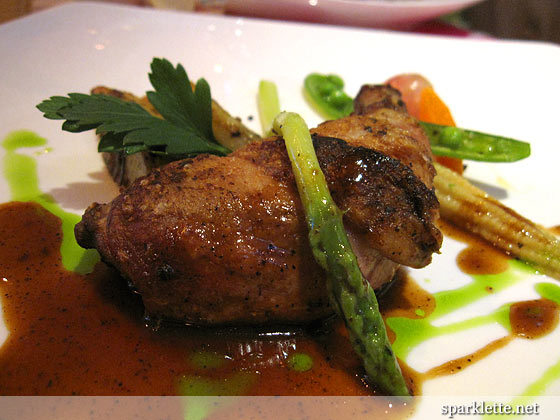 Char-grilled farmhouse spring chicken
Rating:





The grilled chicken is drenched in a peppery sauce. This is one dish that doesn't stand out.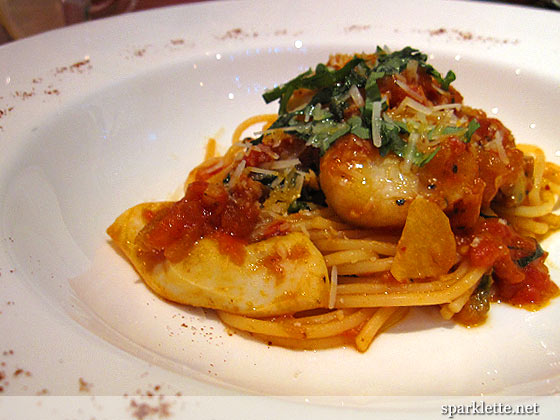 Seafood spaghetti Arrabbiata
Rating:





What gets me more excited is the seafood Arrabbiata which, just by default, is a winner for me (unless the restaurant somehow screws it up). This comes with assorted seafood, a tangy and spicy sauce and basil leaves on top. Yum!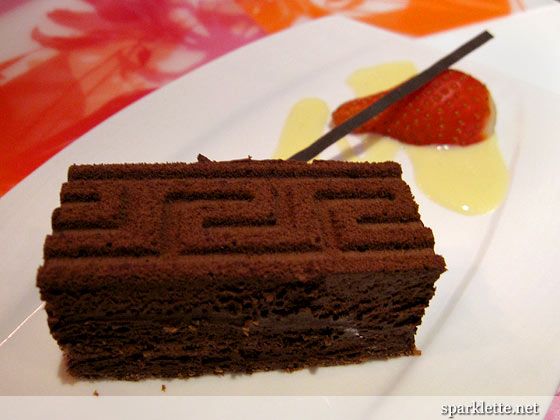 Petit Gateaux
Rating:





The chocolate cake with crunchy hazelnut Feuilletine puts a nectar-sweet ending to this meal. The creamy vanilla sauce by the side completes the set. Don't you just find that vanilla sauce is way underused in desserts?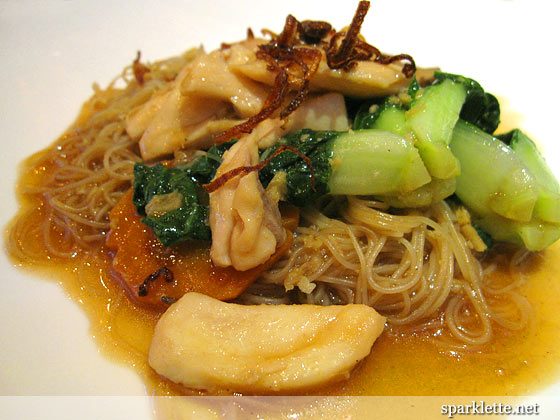 Seafood Bee Hoon
Rating:





Apart from the set meals, the ala carte menu also features an array of Asian dishes that include fried rice and even Char Kway Teow! The seafood bee hoon is chock-full with ingredients!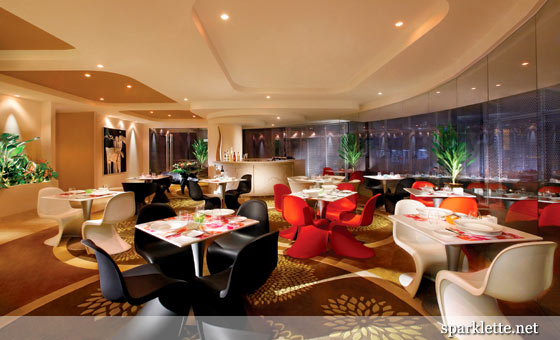 Hotel Rooms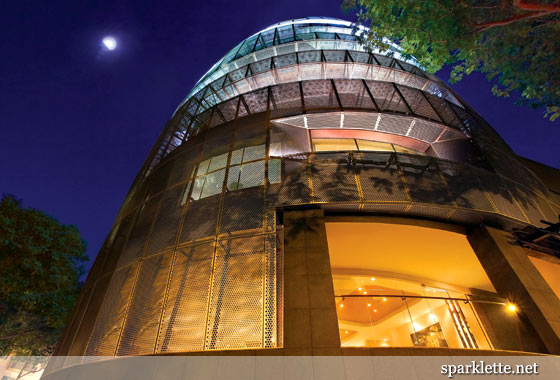 If you are keen to see what the hotel rooms are like, you can check out our one-night stay at Wangz Hotel!
Wangz Hotel
231 Outram Road
Singapore 169040
Tel: +65 6595 1388 |
Website
|
Book online
Service:





Bus services: 5, 16, 33, 63, 75, 123, 175, 195, 851, 970, NR5, 195A
Nearest MRT: Outram Park
Opening hours: 7am – 10pm daily