The next time you are in the charming Tiong Bahru estate, don't be surprised if you find a quirky, barrel-shaped building. This is none other than Wangz Hotel, the newest boutique hotel to open in Singapore.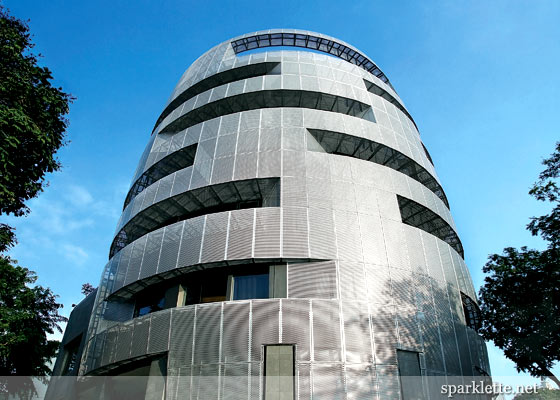 Way before it even opened in mid-December 2009, the hotel had already captured the attention of curious passers-by. The building's unique shape and shiny metallic facade makes it extremely striking and iconic. You can't help but take a second look! It isn't everyday you get to see an adorably shaped building like this.
We spent a night here recently to find out what you can expect at this 41-room design hotel. Food, culture, music. You name it, we had it all!
Upon entering the lobby, you are greeted by the artful decor of specially commissioned paintings on the walls. Nectar, the hotel restaurant where international and local cuisines are served all day, occupies one side of the floor.
Deluxe Room
Our Deluxe room feels cosy and intimate, with comfortable twin beds, subdued lighting and soothing piped music.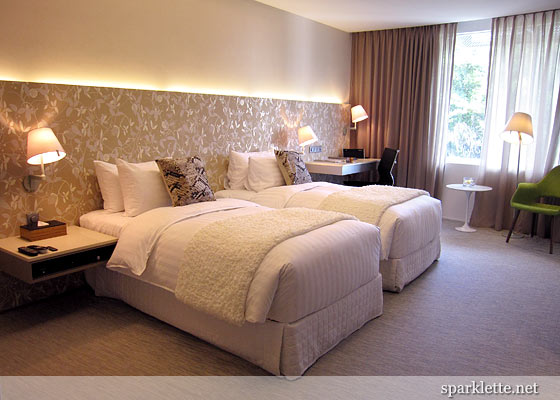 Personalised service comes in many forms, from staff that know you by name, right down to the fluffy Jean Perry pillows.
If you find your pillows too hard, too soft, too high, too low, the staff would be happy to change it for you. There is even a "pillow menu". So if you find the pillow so comfortable that you wanna bring it home, you can!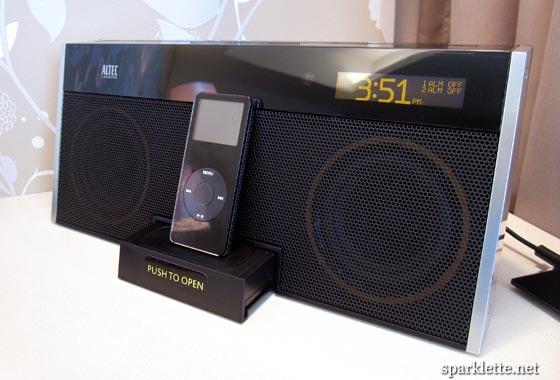 A surprise find is the Altec Lansing iPod docking station. Hey, I have one of those at home! It sure looks as though the hotel is determined to make our stay as homely and enjoyable as possible. And we are certainly determined to enjoy ourselves.
If you thought that a little bit of music and a little bit of TV is all you can get, what if I told you you could play your favourite games here, too? Xbox 360 and Nintento Wii units are available on request. Wow! I can already see the faces of all you gamers out there lighting up!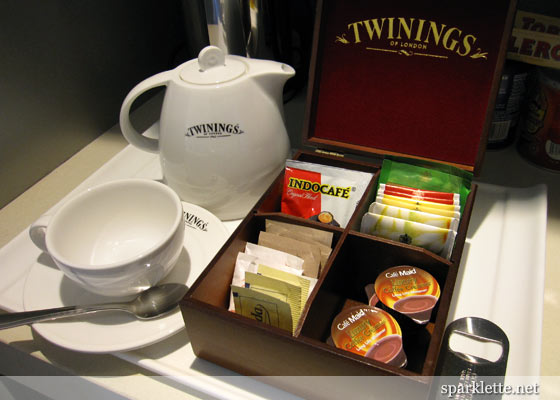 A well-stocked mini bar offers free juices (nice!) and mineral water daily. Coffee and tea (from Twinings) making facilities are available.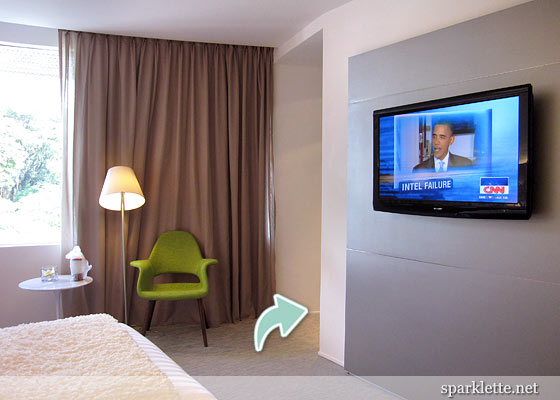 Due to the unusual architectural design, every room utilises a different layout. Our bathroom is hidden when you first enter the room. Before anyone starts panicking, thinking that the architect forgot to design a bathroom, turn a corner and take a look. It opens up to this: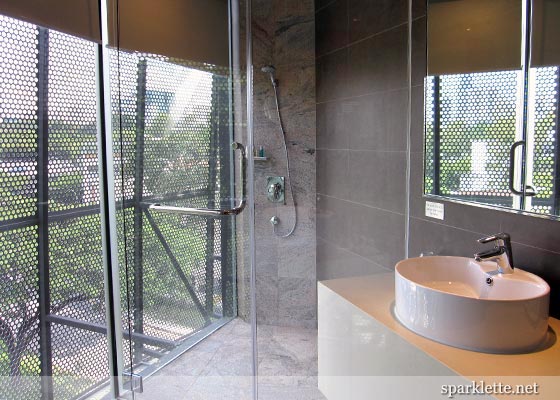 A floor-to-ceiling view of the surrounding area! The bathroom also comes fitted with a rain shower. Awesome. Just remember to roll down the shade when you are using it. Hehe :)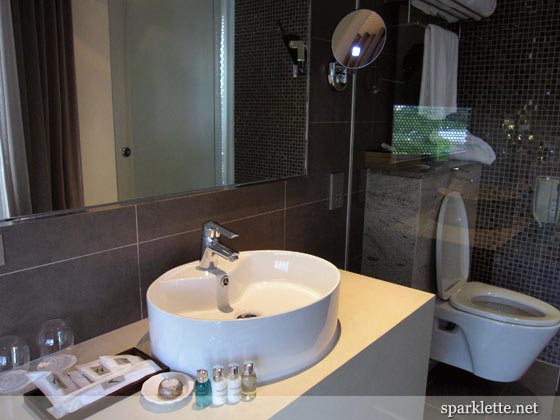 The illuminated magnifying mirror is an added nice touch. Ladies, you would find it especially useful when you are applying your makeup. Never miss a spot!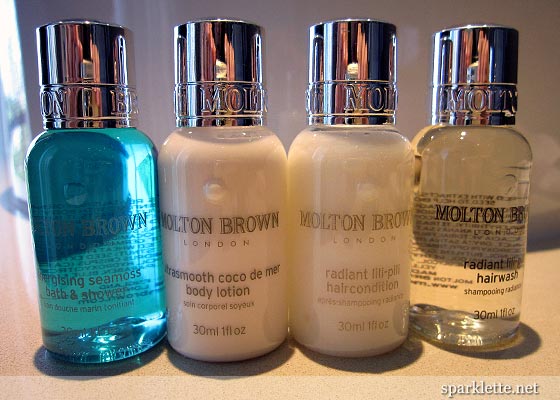 Many hotels provide toiletries that are either brand-less or the house brand. Over here, you get Molton Brown. I always feel that you can tell whether a hotel cares for its guests based on the type of amenities it provides. My bleached-dry hair suffers every time I stay at a hotel. Not this time. In fact, I think the conditioner miraculously made it less hay-like than usual. Well done, Brown!
Other room facilities and amenities include:
Complimentary broadband internet access
Flat panel cable television and DVD player
Hairdryer
Electronic safe
Ironing board
Bathrobes and slippers
Of course, there's complimentary breakfast at Nectar, too.
---
Like all boutique hotels, every room is individually designed. Try finding two rooms that are identical… You simply can't!
The centrepiece of each room is either a unique photograph or a painting sourced from all over the world, including India, Dubai, Thailand and Singapore. My favourite pieces are by Thai painter, Chamnan ChongPaiboon. Many of his works depict women with a mole on their face… Well, let's just say that I can relate.
Room categories range from the smallest (but not cramped) Superior to the largest Deep Suite. For most of the room types you can choose between a bustling city scene or a tranquil view of greenery. Bestbewertetes Online Casino bewertet bei https://de-casinos.com Die besten neuen Casinos wurden zu ihrer Liste hinzugefügt, einschließlich detaillierter Casino-Bewertungen und -Bewertungen, Boni, Werbeaktionen und Erfahrungen von echten Spielern direkt an Ihren Fingerspitzen. Hier finden Sie die besten Online-Casinos, die wir kürzlich in unsere Datenbank aufgenommen haben.
Superior Room
It is worth noting that the amenities provided in every room is similar. Guests staying in the cheaper room types do not really miss out on any of the cool stuff like the iPod dock or ambient music, for instance.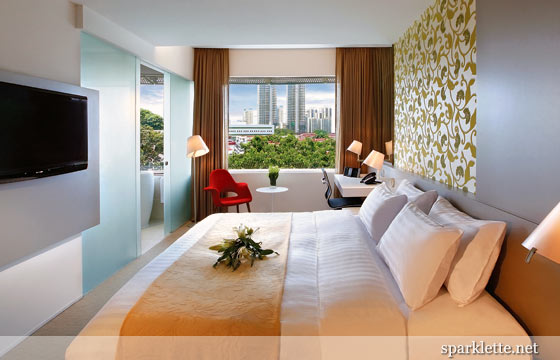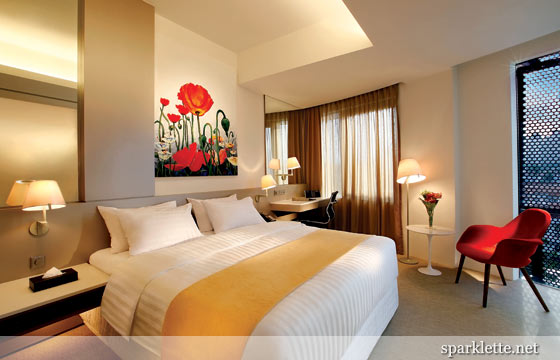 Balcony Room
Bigger parties can book two adjoining Balcony rooms and share the same patio area.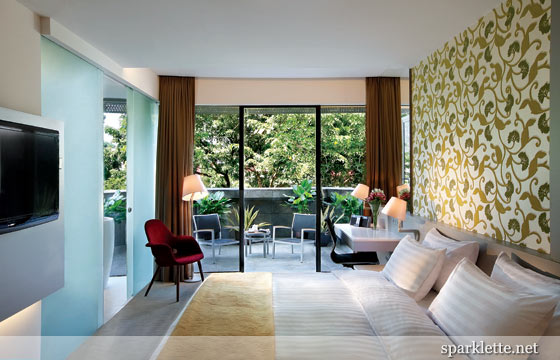 Soak Room
Ah… This one is for the couples! It is easy to see why this is called the Soak Room. The tub is big enough to fit two comfortably. Soak-worthy indeed! Planning a romantic getaway? Rose petals can be provided on request. Don't forget the wine!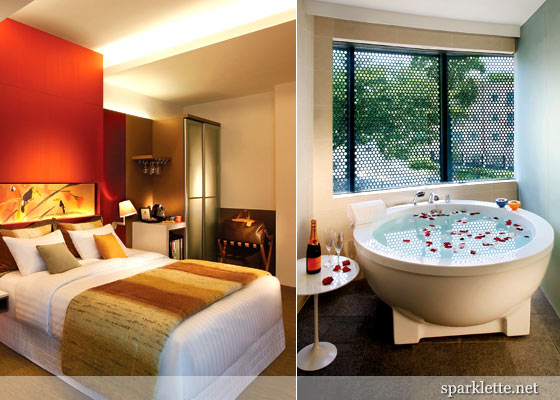 Deep Suite
The luxurious suite is the most spacious of the lot and features a sitting area. This, and the Soak Room, are the two room types that come with a Nespresso machine.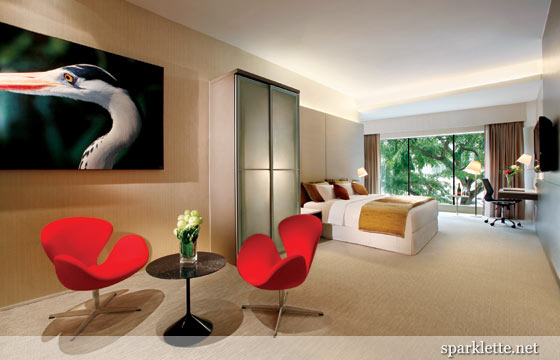 Personally, I feel that tourists get the best of both worlds when staying at a hotel in this locale. Not only are you just minutes away from the central business and popular shopping areas, you get to be in one of Singapore's most historical districts.
Tiong Bahru is amongst the oldest housing estates here. If I am not mistaken, this is the only place where you can still find the old low-rise housing built by the Singapore Improvement Trust, overseen by the British colonial rulers before the nation became independent.
Restaurant & Bar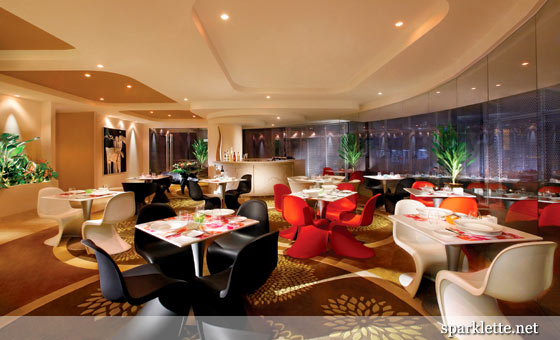 Aside from staying at the hotel, you can also pop by Nectar for a meal or chill out at Halo, the open-air rooftop bar.
Check out our dining review of the Nectar restaurant.
As is common in the travel industry, we were provided with complimentary accommodation for the purpose of reviewing the service. While it has not influenced this review, Sparklette Magazine believes in full disclosure of all potential conflicts of interest.
Have Your Say!
Have you stayed at a boutique hotel before? Share your experience in the comments!
Wangz Hotel
231 Outram Road
Singapore 169040
Tel: +65 6595 1388 |
Book online
Bus services: 5, 16, 33, 63, 75, 123, 175, 195, 851, 970, NR5, 195A
Nearest MRT: Outram Park