Our last day in Bangkok was spent shopping and using up our remaining baht, because those are no good back home. Bored of MBK and all the malls in the Siam area, we made our visit to the platinum fashion mall in petchaburi.
It was an excellent choice. The mall is literally packed to the brim with hundreds of fashion shops spread over 5 or 6 levels! It's like a bigger version of far East plaza, with more to look at and way cheaper to boot.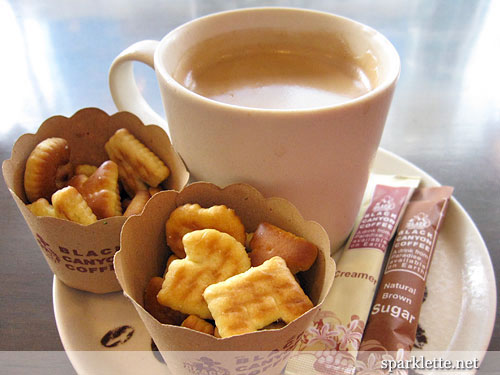 We also noticed that there's practically a Black Canyon Café on every level! No complaints from me though – I like Black Canyon, especially the Blue Mountain coffee. What do you call Blue Mountain coffee from Black Canyon Café? Why, black mountain of course.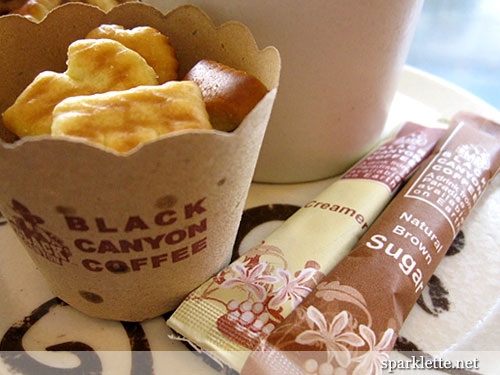 The coffee was presented very nicely, with a saucer big enough to hold cute little tubs of biscuits shaped like alphabets and numbers. I loved these so much when I first had them, and I'm glad they still continue the practice of serving these sweet and salty biscuits today. The sugar sachets came in pretty floral packaging too.
Then it was shopping, shopping and more shopping! Of all the purchases I made, my favourites are the Juicy Couture charm bracelets! i love charm bracelets. The great thing is that because the charms are the miniature version of something, you can wear a different one to suit each and every occasion!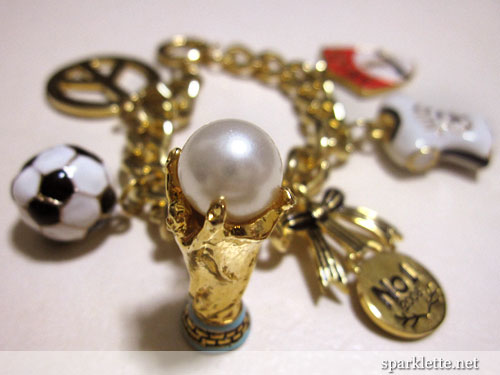 For instance, when catching a game at the sports bar, I would wear the soccer-themed charm bracelet, complete with soccer ball, club crest, jersey and world cup trophy. Isn't it creative that they have girl-ed it up by substituting the gold ball on the world cup trophy with a pearl?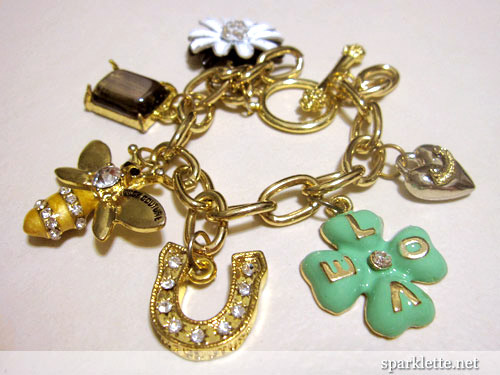 This lucky charm bracelet with a mint green four-leaf clover and a diamante-studded horseshoe would bring some luck during a job interview or when buying lottery! best dumps website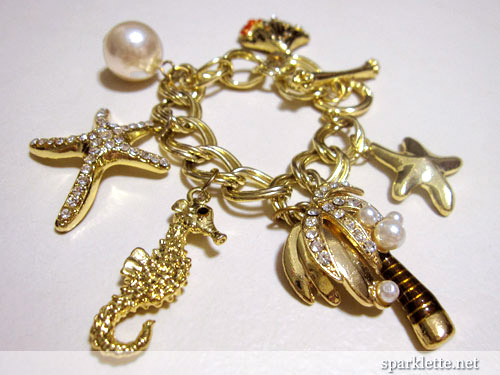 What about this beach-themed charm bracelet? Doesn't the coconut tree look gorgeous with those diamante leaves and pearl coconuts?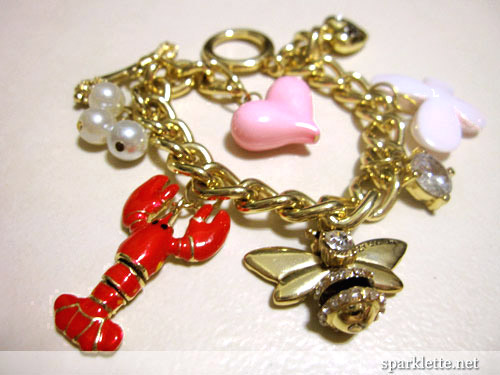 The adorable lobster charm bracelet would be a perfect accessory when visiting a seafood restaurant!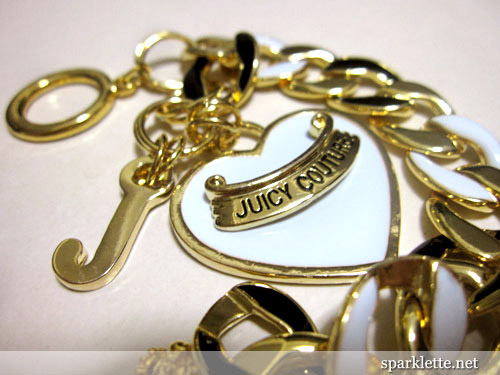 I was impressed that some of these charms even have movable parts! The butterfly and bee wings flap, the heart-shaped locket opens, and the lobster's tail wiggles! I went crazy and bought a whole ton of these bracelets!
Our last proper meal in Thailand was at a casual restaurant beside the food court. (hey, we had to conserve all our remaining cash for shopping!)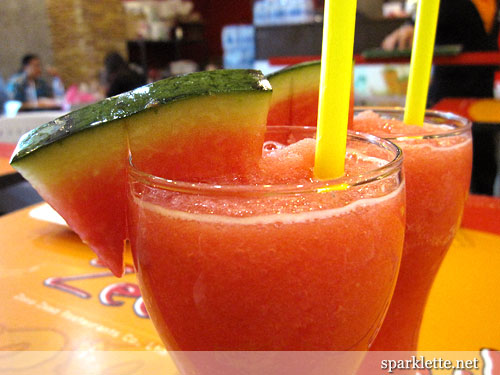 After all that shopping, there's nothing quite like gulping down a tall glass of refreshing watermelon juice!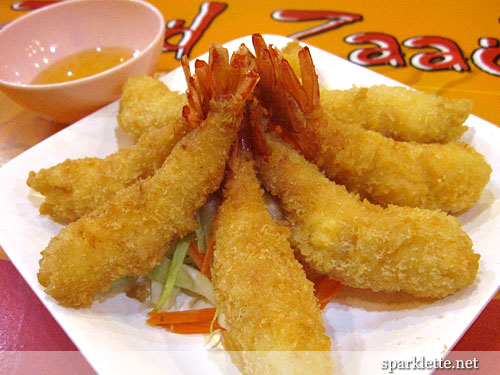 The plump breaded prawns came with a delicious sweet chilli sauce.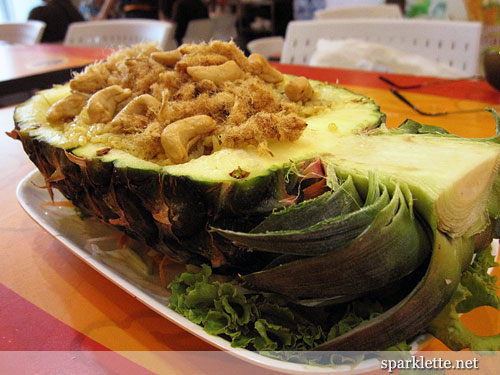 If there's one kind of rice I love, it has to be the oh-so-fragrant pineapple rice. It's usually served in a pineapple, from which you can scrape off the flesh of the fruit as well.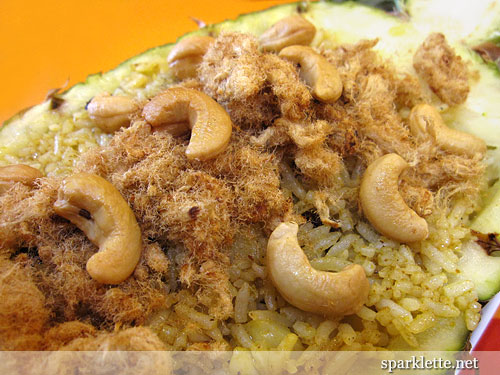 The rice comes with yummies like cashew nuts, pork floss and egg. Some restaurateurs cut costs by leaving out the cashew nuts. Then in that case, the rice tastes only half as good.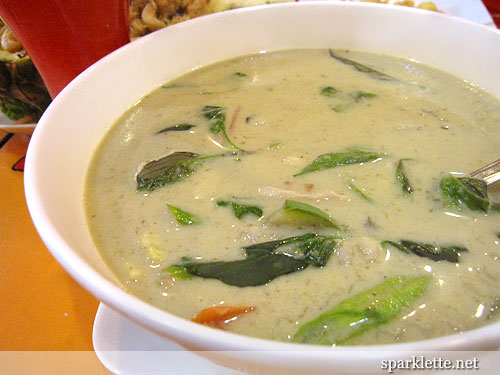 I was not a fan of the green curry, unlike the one from the previous day. It wasn't the sweet version that I like, but was tending towards the salty and sour variety.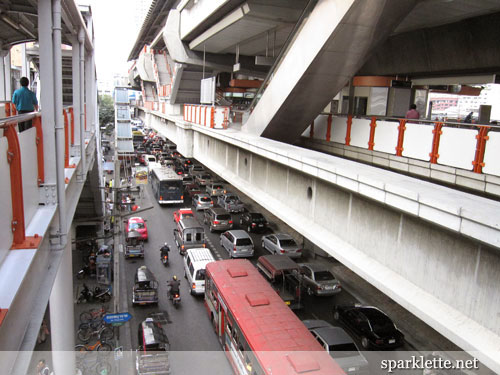 While walking back to our hotel, we saw the terrible rush hour traffic. (to the right is the skytrain station.) that's a long jam! It doesn't help that it takes a long time for the traffic lights to turn green in Bangkok. Boy were we lucky we decided to make our way back on foot instead of taking the taxi.
That's it for our last day. With little cash left and luggage bags full, we're ready to fly home the next day!