Belkin FlipBlade Stand for iPads and Tablets
As a heavy user of the Apple iPad, I spend a few hours on it everyday (no, it's not just a larger iPhone). It is my planner, car GPS, all-in-one web surfing, video watching and gaming device, you name it.
Lately, I have started using the Belkin FlipBlade. After these few weeks, I cannot fathom how I ever went without a proper stand for my iPad! The FlipBlade is one of those things that you don't realise how useful they are until you have actually used them (same thing with the iPad). If you are a tablet user who doesn't already own such a stand, trust me, you need one.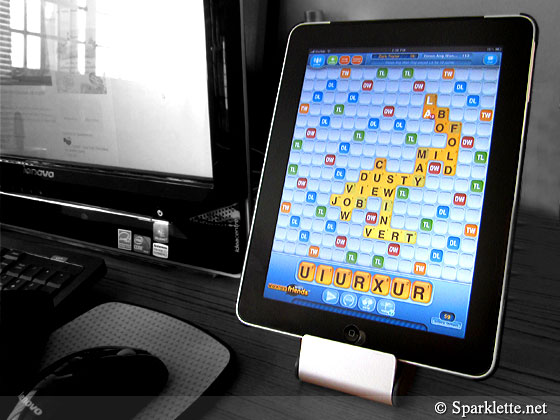 The Belkin FlipBlade is a portable stand that holds the iPad, iPad 2, Samsung Galaxy Tab, and basically any tablet up to the thickness of 14.5mm (0.57 inch). You instantly have your tablet in a more ergonomic position for typing, video watching, FaceTime video calls and games like Words with Friends.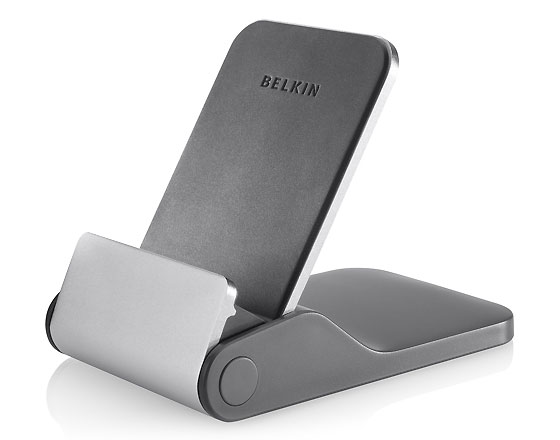 At that price, the somewhat cheap-looking packaging does not do justice to the product and may not attract potential buyers. But once you get past that, you will unravel a sleek accessory made of beautiful aluminium alloy (similar to the back of the iPad) with a non-slip rubber interior.
Having gone through a few expensive protective leather casings that double up as iPad stands, I gave up on those quickly as they simply aren't sturdy enough for typing. This is where the FlipBlade shines. Despite its light weight, the strong base of the FlipBlade holds the iPad securely and doesn't give way even when you press down hard on the iPad.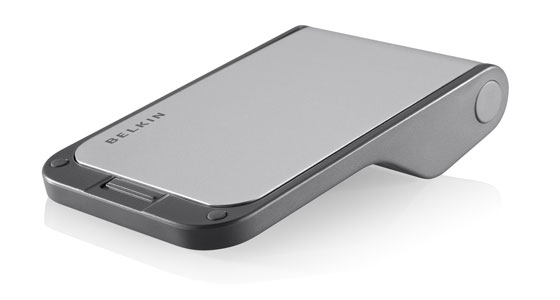 Another selling point of the FlipBlade is its high portability. It folds into a slim, compact unit that you can slip into your bag or purse and carry with you anywhere.
The only gripe I have is that the angle of the tilt isn't adjustable, but I hear the company is addressing this issue with an upcoming model called the FlipBlade Adjust.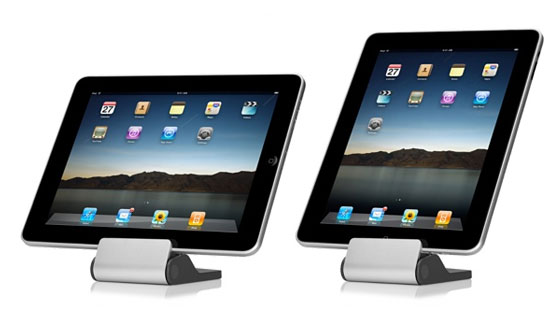 If you are looking for a more comfortable way to use your tablet device, the Belkin FlipBlade is an accessory that you should definitely consider.
Have Your Say!

Loading ...
What tablet accessories do you own? Share all your thoughts via Facebook or Twitter or by leaving a comment!