Christmas Tree of the Day #5 (2009 Edition) – Silver Tree at the Heeren
Silver bells, silver bells
It's Christmas time in the city
Ring a ling, hear them ring
Soon it will be Christmas day
Today's Tree of the Day is all decked out in silver! Spotted outside the Heeren along Orchard Road, everything, and I mean everything, on this tree is shiny and silver!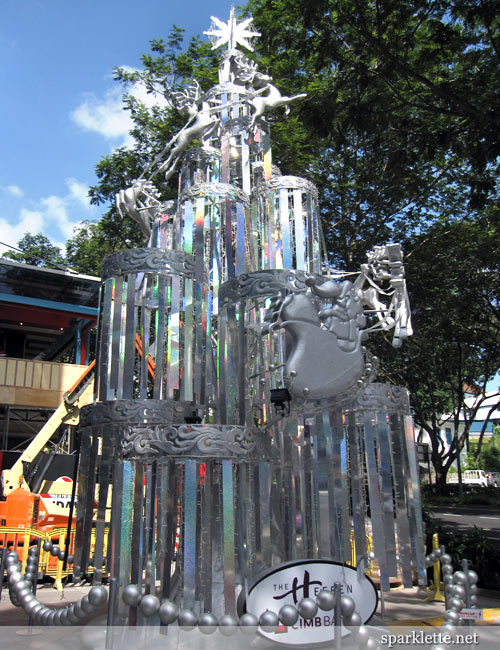 A bright pointy star on top and reindeer pulling sleighs form the Christmas tree decorations. The leaves, in this case, are really dangling strips of silver holographic foil that appear rainbow-coloured under sunlight. Very nice.
(Aside: The construction going on in the background is for T.G.I. Friday's. I visited Friday's in Tokyo and absolutely loved it! Yes, Friday's is making a return to Singapore! Too bad for the Balcony Bar though.)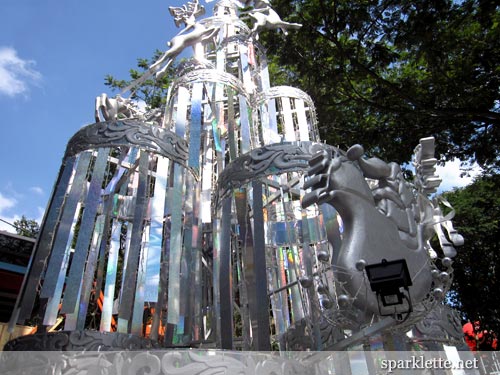 Does the tree look familiar to you? I thought it looks strikingly similar to the one at Bugis Junction a few years back. Here it is for comparison: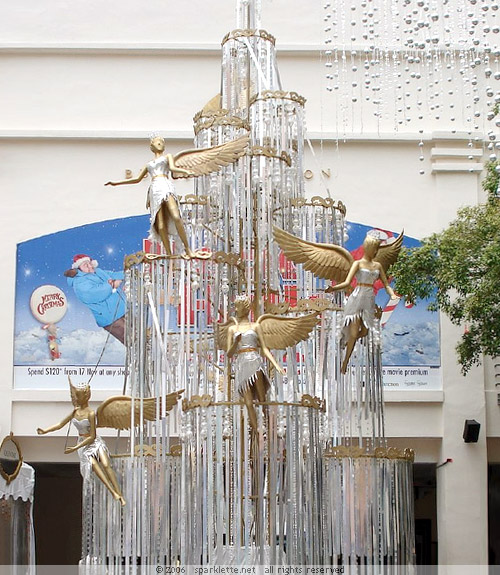 It's less than 10 days away from Christmas! Have you made your plans yet?
For more Christmas trees, check out the Sparklette Christmas Tree of the Day series.