Christmas Tree of the Day #4 (2009 Edition) – Ferrero Rocher Chocolate Tree
Ferrero Rocher chocolates are probably amongst the most popular and versatile gifts that you can give or receive at Christmas. Romantic boyfriends present it to their sweethearts in the form of a Ferrero Rocher bouquet. Friends give it to one another to show that they care.
(Just between you and me though, Royce' is my preferred choice when it comes to chocolate. The calories are totally worth it!)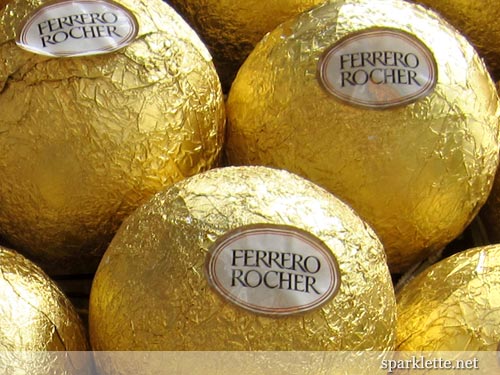 Now, here's something that is quite different. Have you ever seen a Christmas tree made out of Ferrero Rochers?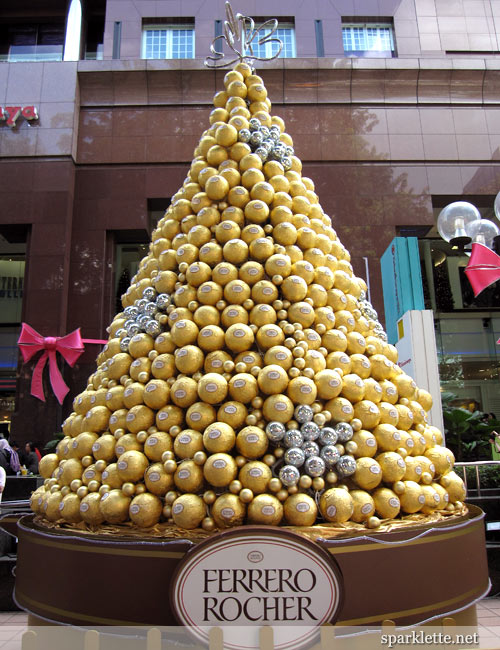 This golden chocolate tree can be admired (but not eaten) just outside Ngee Ann City. It's certainly a show-stopper!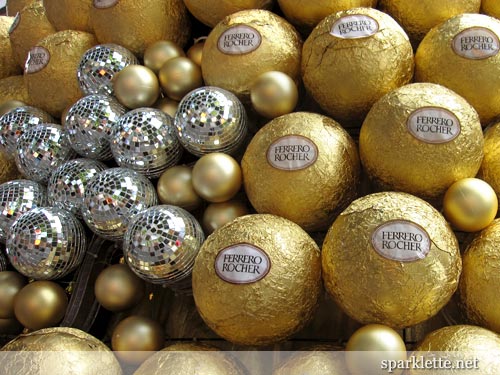 Amongst the golden balls are small disco balls, arranged in the shape of snowflakes.

Source
What a great product placement! It comes at just the right time of the year, too! German brand Braun Büffel did it one Christmas. So did Mercedes-Benz the year before that.
Update: The Ferrero Rocher chocolate tree is back in Christmas 2010. You can find it at The Heeren.
For more Christmas trees, check out the Sparklette Christmas Tree of the Day series.