Christmas Tree of the Day #6 (2009 Edition) – Fluttering Butterfly Tree at Paragon
Year after year, shoppers along Orchard Road are dazzled by the spectacular Christmas tree put up by the Paragon. The posh shopping mall never fails to come up with trees sporting the most sophisticated designs that befit its upscale status.
In the past, they put on their creative hats and decorated their Christmas trees with stars, strings of pearls and dancing fairies.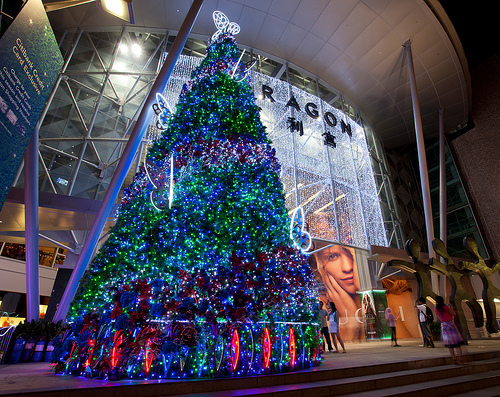 Photo by GenkiGenki
This time round, they have opted for a whimsical display comprising illuminated butterflies fluttering above thousands of lights. It looks stunning at night!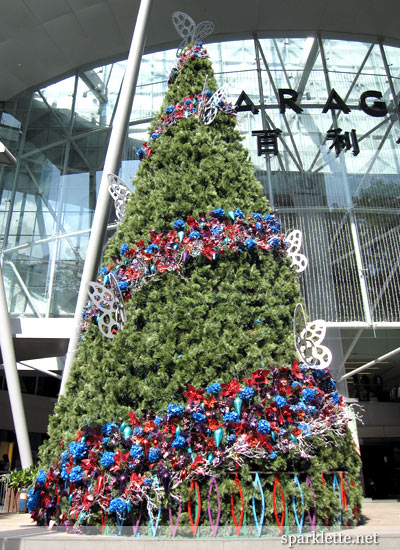 In the day, the Christmas tree actually looks quite ordinary. A band of red and blue flowers twirl around the tree. Other than that, the design is rather plain without the bed of lights.

Photo by Good Home Ideas
Check out the Christmas trees by Paragon in the past years.
For more Christmas trees, check out the Sparklette Christmas Tree of the Day series.