Christmas Tree of the Day #7 (2007 Edition)
Every year, Takashimaya Shopping Centre doesn't cease to amaze shoppers with its flagship Christmas tree. This tree is practically the star of the mall! Passers-by would whip out their camera phones or cameras and eagerly snap away, hoping to have a keepsake of its magnificence even after Christmas.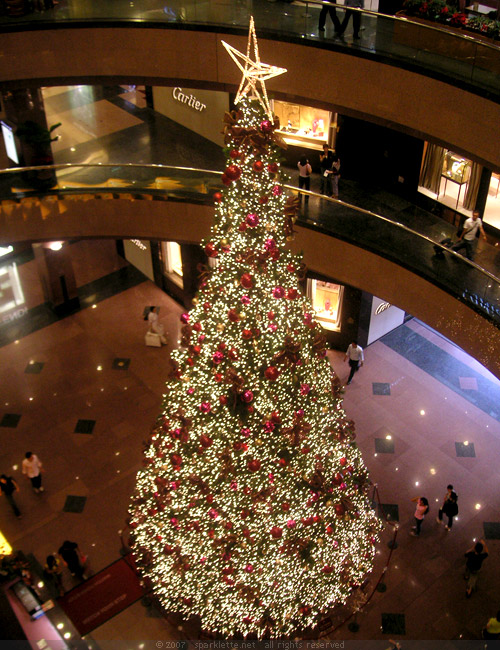 Spanning a height of a whopping 4 storeys, the Takashimaya Christmas tree is almost always the tallest in Singapore. And no doubt, the most photographed one!
But this year, its title as Singapore's tallest Christmas tree may just be toppled by the 101 feet tall flagship tree at VivoCity! Can anyone tell which is taller?
Putting up a tree of this stature is not just a simple matter of getting it from the storeroom and climbing a few ladders. Here's a photo of the work in progress.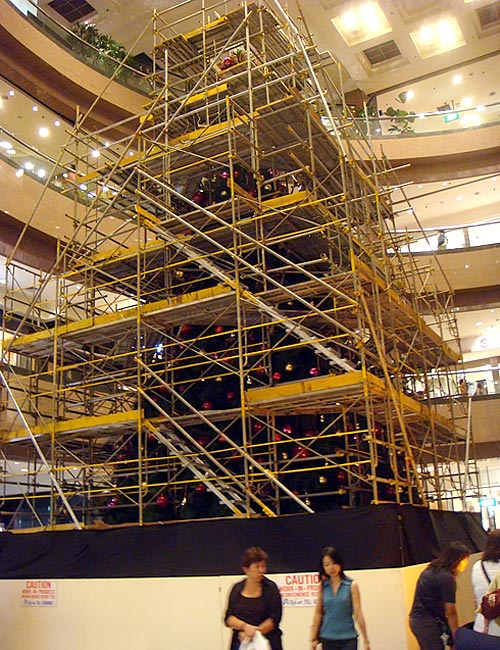 Photo by Keropok Man
God, look at all that scaffolding. It's a whole construction site on its own! All this just for one single tree!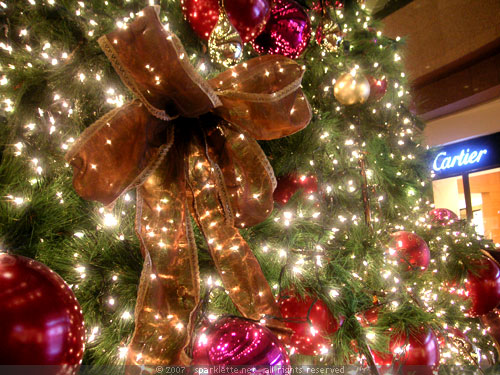 For such a majestic tree, its ornaments and decor are kept reasonably simple each year. This time round, they have opted for big brown ribbons and baubles in red, pink and gold. A rather conservative but classy arrangement.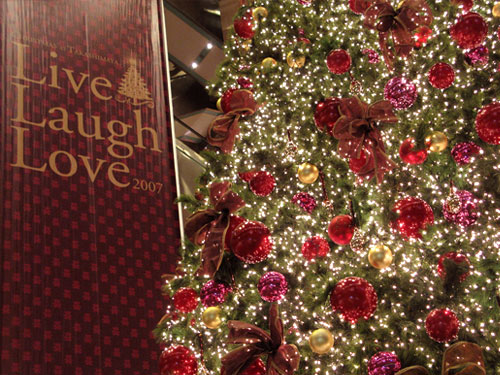 Live, Laugh, Love. That's the mall's tagline every Christmas. Come to think of it, shouldn't it be our personal mantra too?
For more Christmas trees, check out the Sparklette Christmas Tree of the Day series.