Sponsor Love: Companies That Support Sparklette (May 2011)
It takes plenty of resources to continually bring you fresh content, restaurant reviews and contest giveaways. This would not be possible without the following companies and friends that support Sparklette.
I would like to thank all valued sponsors and partners for the month of May 2011, and tell you a little about their background. Please support them by checking out their websites, products and services.
AsiaMalls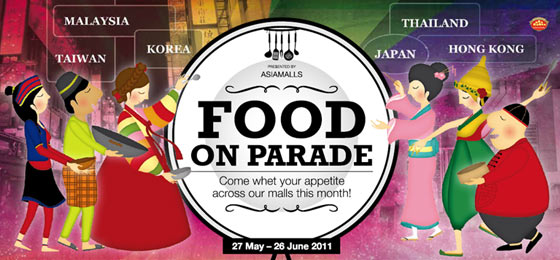 The AsiaMalls has lined up a series of fun food and culinary activities throughout the month of May 27 to June 26, 2011. The Food on Parade event takes place at its six shopping malls: Hougang Mall, Tampines 1, Tiong Bahru Plaza, Century Square, White Sands and Liang Court. You can take part in cooking competitions and learn culinary skills from prominent chefs. For the younger ones, they can participate in the fun Little Chef workshops.
Hotel Re!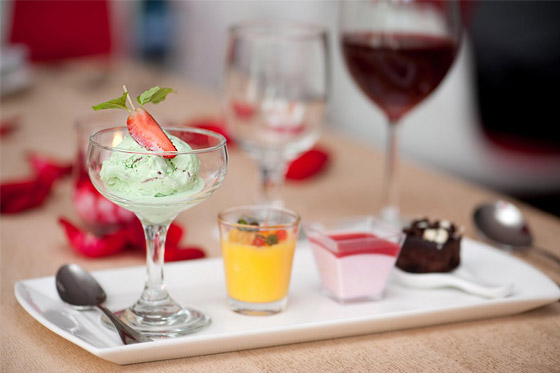 Hotel Re! is a modern retro-themed boutique hotel perched on Pearl's Hill. Their rooms feature the pop culture of the 60's and the 70's, decorated with eclectic motifs of stars like Elvis Presley and Marilyn Monroe. Re!Fill, the hotel's flagship restaurant serves daily themed set meals that I personally love and have highly recommended even before they became a sponsor.



Follow Hotel Re! on Twitter and Facebook.
Bahama Beach Club

Fancy a beach vacation? Try the Bahama Beach Club, a tropical resort in the Bahamas. You will be staying at a condominium facing the clear waters of the Bahamian Sea. Enjoy activities like golf, fishing, snorkelling and diving at the world's third longest barrier reef!
Follow Bahama Beach Club on Twitter and Facebook.
TravelerQA

TravelerQA gives you an exclusive platform to find the best travel deals, ask travel questions and get answers.
Follow TravelerQA on Twitter.
Michael Cheng
My talented developer friend, Michael Cheng spent many weeks coding the Sparklette iPhone app with the designs that I created. We successfully launched the free app in May 2011, amassing thousands of downloads within weeks.
Follow Michael on Twitter.
---

Book your holiday accommodation online with Agoda, a website that I use to make all my hotel reservations. They have built us a nice hotel search engine on Sparklette so you and I can all find a hotel easily and conveniently from here.
---

Without Saad Kamal's generous hosting and tireless support, there would be no site here. Saad is an internet marketing expert who shares various tips on search marketing and social media on his website.
Follow Saad on Twitter.
---
MaxCDN is a Content Delivery Network that helps power Sparklette by serving all our scripts, stylesheets and images from their servers all over the world.



Follow MaxCDN on Twitter and Facebook.
Giveaway Sponsors
Advertise on Sparklette
You can help power Sparklette in a variety of ways:
Provide products for review. (food/gadgets/electronics/lifestyle)
Sponsor an article.
Sponsor prizes for a contest giveaway.
Purchase one of the prominent banner ads available site-wide.
If you would like your brand and products to be seen by more than 200,000 people each month, contact us to kick-start your marketing campaign.