My friends have been curious about the much raved of live lobsters in Pengerang, Malaysia. To satisfy their craving, we decided to embark on a food trail to Johor. As there are 8 of us, we chartered a minivan so that we can keep each other company without having to drive two cars.
We started our journey from Singapore at 8:30am and arrived in Johor Bahru within an hour. Our first stop was at Ah Koong Restaurant in Taman Sentosa, which is famous for its fish ball noodles.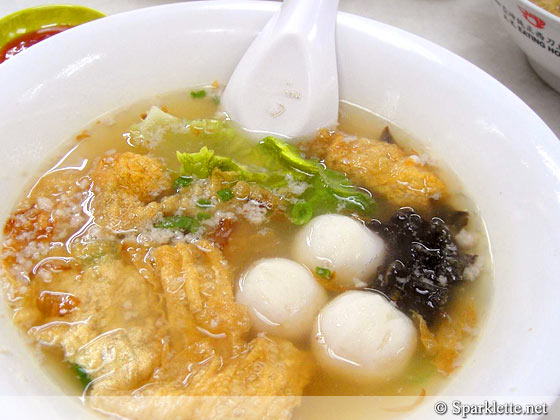 Fish ball noodles
RM5.50
On average the price is RM5.50 a bowl with reasonable servings of ingredients like fish ball, fish cake, seaweed, lettuce, deep fried dumpling and ngoh hiang.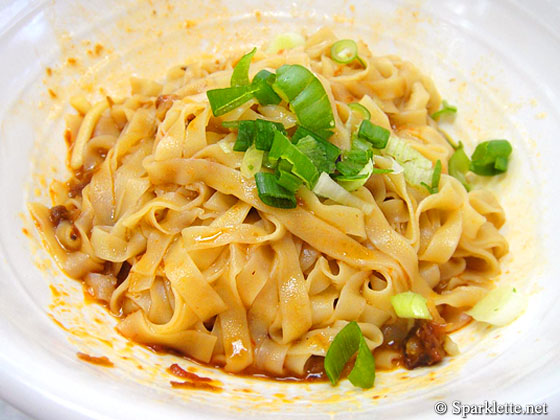 We like the QQ texture of the mee pok (flat noodles).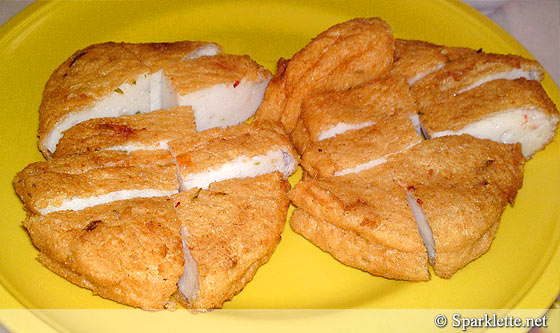 Crispy fish cakes
RM3.80 per piece
The signature crispy fish cake is at RM3.80 per piece.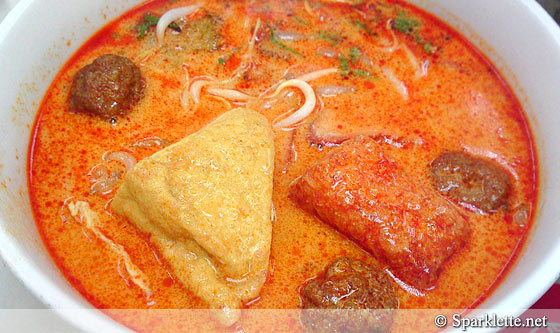 Curry laksa
RM5.90
The curry laksa has gravy that tastes similar to the famous fish head curry at Jalan Wong Ah Fook.
With a full stomach, it's time to start our 90 minute journey to Pengerang.
Visiting Johor? Check out Part 2, Jade Garden Seafood Corner, and Part 3, Tang Shifu, of our Johor food trail.
Have Your Say!
Do you regularly travel to Malaysia to hunt down the good eats? Share your food escapades with us in the comments!
Ah Koong Restaurant
Johor Bahru
City Square Johor Bahru, Lot J2-12, Level 2
80000 Johor Bahru, Johor
Tel: +607 221 1843
No. 266, Jalan Sutera, Taman Sentosa
80150 Johor Bahru, Johor
Tel: +607 331 3621
Opening hours: 6:30am – 11:30pm
Kuala Lumpur
No. 172 Ground floor
Jln Changkat Tambi Dollah (off Jalan Pudu)
55100 Kuala Lumpur
Tel: +603 214 33477
Opening hours: 9am – 9pm
Subang Jaya
No. 47 Ground floor
Jalan USJ 9/5P, Subang Business Center
47620 UEP Subang Jaya
Tel: +608 024 1554
Opening hours: 9am – 9pm
Skudai, Johor
No.42 & 44, Jalan Jati 1, Tmn Nusa Bestari Jaya
81300 Johor Bahru, Johor
Tel: +607 511 2200
Opening hours: 8:30am – 11:30pm

This article was contributed by Mary Goh. You can view more of her food photos and reviews at SoShiok.