Along the way to Kuala Lumpur, Malaysia, I picked up some of these cute little pastry snacks that are filled with kaya (creamy coconut jam) and other types of paste.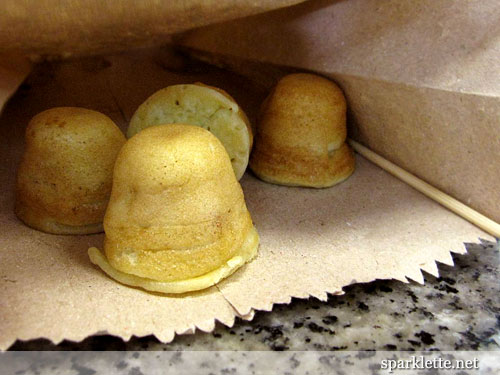 These are probably the easiest things to bake and most delightful things to pop in your mouth as a yummy snack. They are everywhere in Kuala Lumpur and Johor but I don't recall having seen them in Singapore. Have you?
Basically they are mini-sized buns/balls with various types of filling like chocolate, peanut, coconut and kaya. The seller would heat them up upon ordering, so when you get them the snacks are piping hot. Then, you eat them with a stick!
I bought them from both roadside hawkers and food kiosks at department stores. My favourite is the kaya flavour.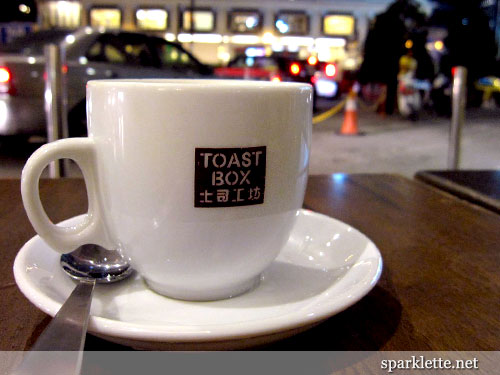 Wash them down with a cup of kopi or teh or a mixture of the two and you're all set for a delightful afternoon snack! (The drink pictured is from Toast Box at Mid Valley Megamall.)
Anyways, I love these bite-sized delights. If you know where to get them in Singapore, please let me know!
To round up my short stay in Kuala Lumpur, Malaysia, here's a recap of the more memorable eateries that I visited: