If I was to ask you, where would you find a field of tulips in bloom? You will probably say, Holland. Would you believe me if I said that you can find it in Thailand?
From browsing Flickr photos on my Lenovo laptop, I chanced upon this particular shot of a tulip garden in Chiang Mai surrounding the golden Buddha statue. I have never seen a tulip field before. Excited, we hurry down to the site – Wat Phan Tao. Finding this temple is easy enough; it is situated in Old City directly next to Wat Chedi Luang, one of the biggest temples in Chiang Mai.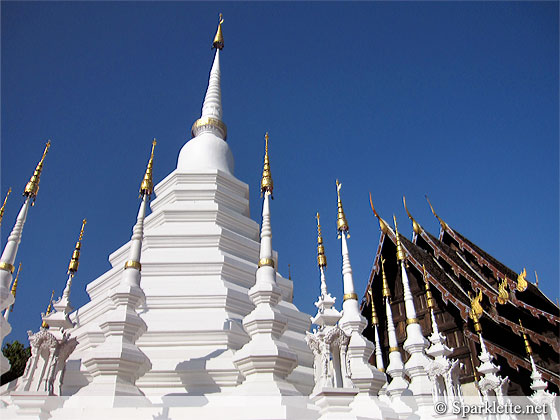 Wat Phan Tao is relatively small. At the Sunday Walking Street Market, we manage to spot the striking white stupa with its golden tip peeking out above the short buildings.

Credit
Built in 1846, the temple is constructed with teak wood. At its front façade is the image of a mosaic peacock standing over a dog, the zodiacal animal for the birth year of King Chao Mahawong who ruled from 1846 to 1854.
But our main purpose in coming here is to see the tulip garden, possibly the one and only in Thailand.
In this Flickr photo taken in February 2011, it looked like this:

Credit
To our utter dismay, it now looks like this on our visit in March: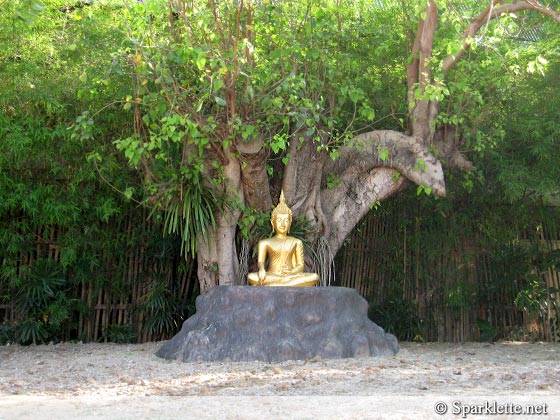 Where have all the beautiful flowers gone? The lone Buddha statue looks desolate in that newly barren spot.
Whilst it is rather disappointing that we don't get to see the tulips, we can still admire the teak building and beautiful white stupa. Take the best bonuses of online casinos and increase the chances of winning.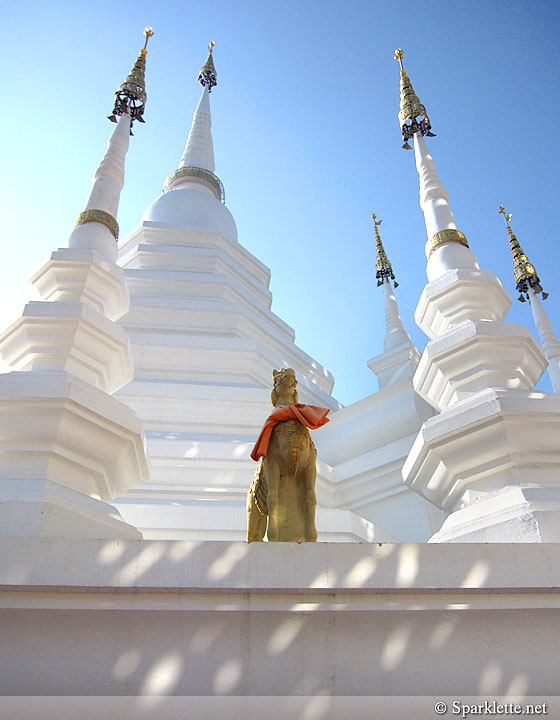 For anyone that happens to be terrified of dogs, you may wanna stay away from Wat Phan Tao. Within the temple compounds we have seen as many as a dozen dogs roaming around freely, including a few muzzled ones, that are looked after by monks.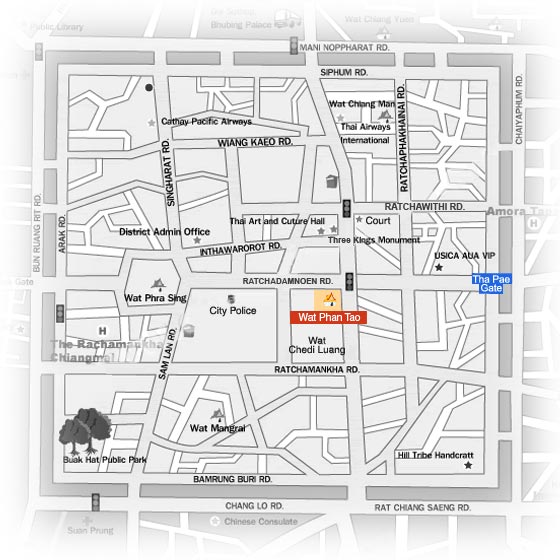 Have Your Say!
What other must-see temples are there in Chiang Mai? Tell us in the comments!
Wat Phan Tao
Old City
Phra Pok Klao, Sri Phum, Mueang
Chiang Mai 50200
Thailand

Opening hours: 7am – 5pm daily
Admission: Free
(A) Wat Phan Tao | View larger map