Two of the largest temples in Chiang Mai – Wat Chedi Luang and Wat Phra Sing – are located within a ten-minute walk of each other in Old City, the historic and cultural district of Chiang Mai. Here's how we have planned our visit to Old City. We would first hit the popular Sunday Walking Street Market. Then, once we tire of the shopping, we would hop into a temple for some history juice. Sounds like a plan, right?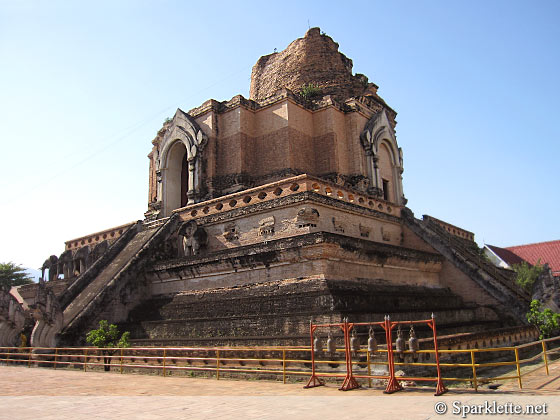 Built in 1441, the chedi (monument housing a Buddha) was one of the tallest structures and the grandest chedi in the city in its heyday. Even as it lies in partial ruins, it still remains a majestic sight to behold.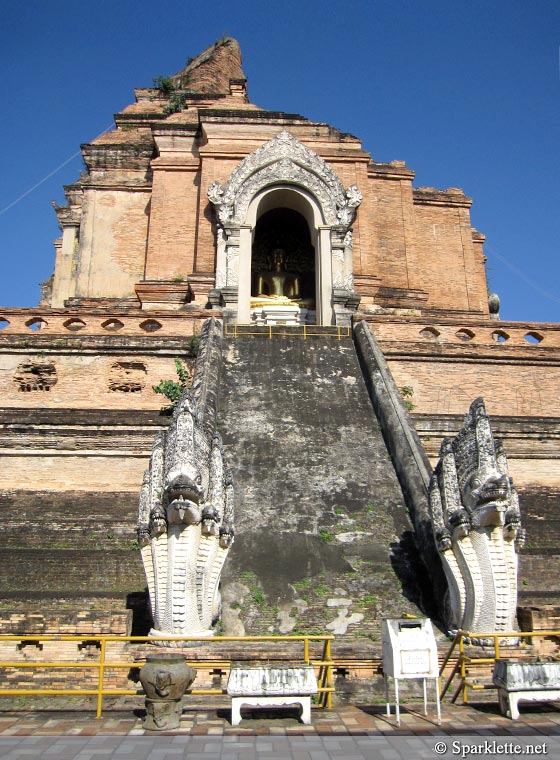 Notice that part of the summit has collapsed. It toppled during a severe earthquake in the 16th century. Originally it was around 80 metres tall. Today, it measures about 44 square metres at the base with a height of just 60 meters.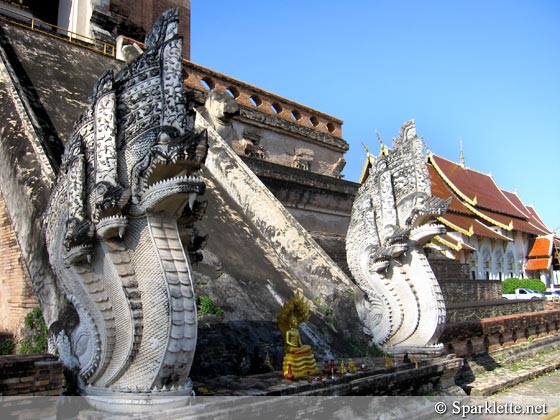 The multi-headed naga (mythical serpent) sculptures guard a stairway to the stupa housing a Buddha image. If nagas were real, they would be totally fearsome creatures, wouldn't they?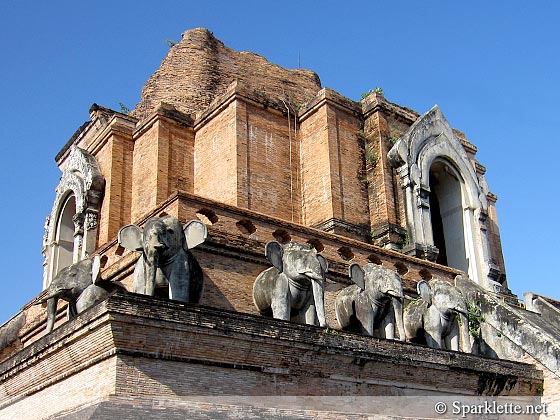 Five elephant sculptures stand on the pediment on the southern side of the chedi. It seems that elephants are much revered animals in Thailand. At the same time, elephant rides are widely advertised as a tourist attraction in the country. From a conversation I had with a few friends recently, they feel that these animals are being exploited and are at times ill-treated and malnourished. Do you agree? Would you refrain from taking part in such tourist activities?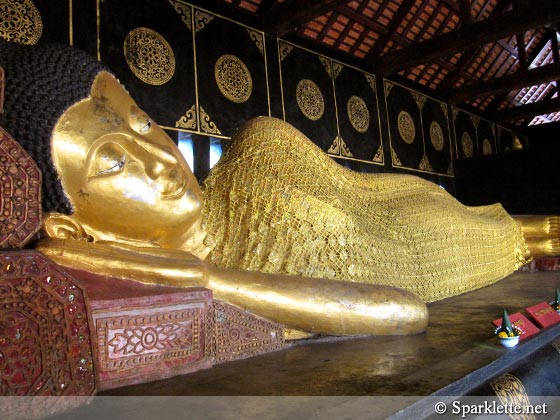 In a nearby pavilion lies an eye-catching statue of a reclining Buddha measuring almost 9 metres long and 2 metres high. Made of gilded brick and plaster, it is believed to have been created during the reign of King Phra Muang Kaeo (1487 – 1517), the eleventh monarch of the Mang Rai Dynasty. The head of the statue is orientated towards the south and faces the chedi. Čia parduodami pripučiami batutai konkurencinga kaina: Inflo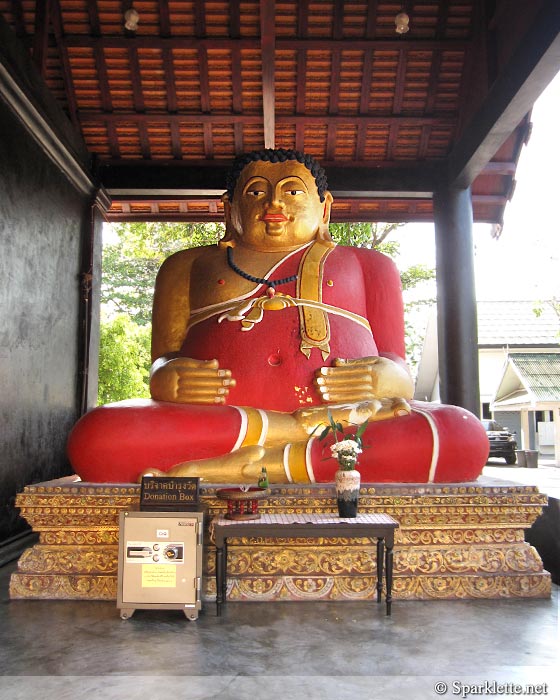 An image of a sitting Buddha dressed in red robes is located within the same pavilion.
If you are entering Old City through the eastern Tha Phae Gate, keep going straight and soon you would approach Wat Chedi Luang (Temple of the Big Stupa) on your left. Don't forget to also drop by the beautiful Wat Phan Tao directly next to it.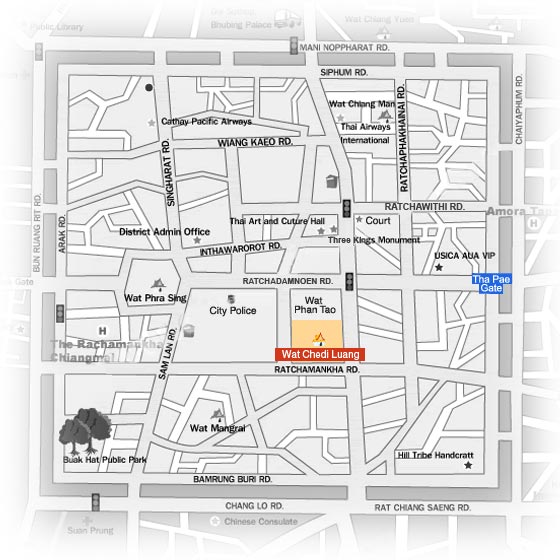 Have Your Say!
What other must-see temples are there in Chiang Mai? Tell us in the comments!
Wat Chedi Luang
Old City
Phra Pok Klao, Sri Phum, Mueang
Chiang Mai 50200
Thailand

Opening hours: 6am – 5pm daily
Admission: Free