Ladies and gentlemen, today you are going to see the pinkest eatery in Chiang Mai, and quite possibly the world. The Vieng Joom On Teahouse, or simply VJO, occupies a striking pink building on the eastern bank of Ping River. Under this gorgeous setting you can enjoy a wide assortment of western teas and cakes. What a wonderful way of spending an idyllic afternoon.
VJO Teahouse is located within a five-minute walk of The Riverside Bar & Restaurant. I would give you proper directions, but you probably won't need that when the building stands out like a beacon.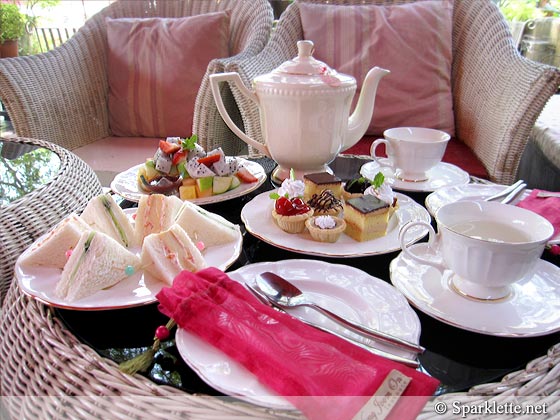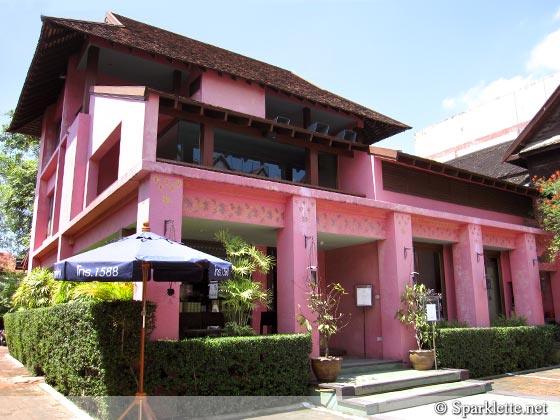 Whilst doing research on my Lenovo laptop for places to go in Chiang Mai, I learn that this is one of those eateries that locals would bring their foreigner friends. After all, it's not everyday that you get to hang out in an all-pink tea house, is it?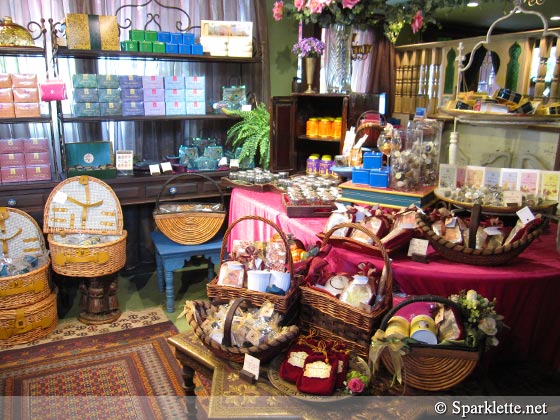 Upon entering the building, you pass through the shopping section that sells tea blends, teapots and other accessories that are beautifully wrapped in specially designed paper bags and tins.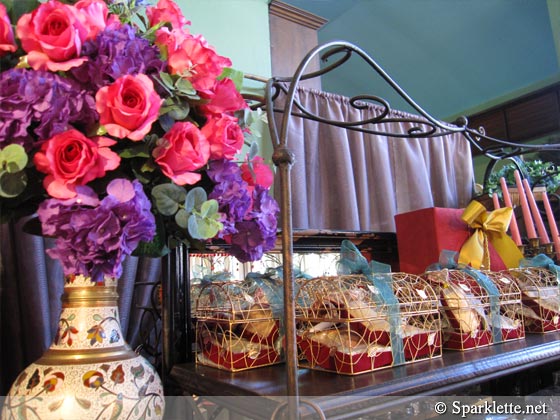 Then, you arrive at the spacious dining area and finally see what everyone has been raving about. This place looks like a dream!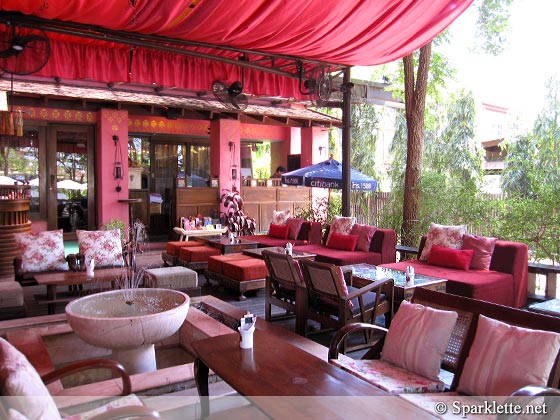 Under a fuchsia canopy, the lounge area is attractively decked out in floral décor and water features on the dark wood floor. Obviously much attention to detail has been paid to the interior design.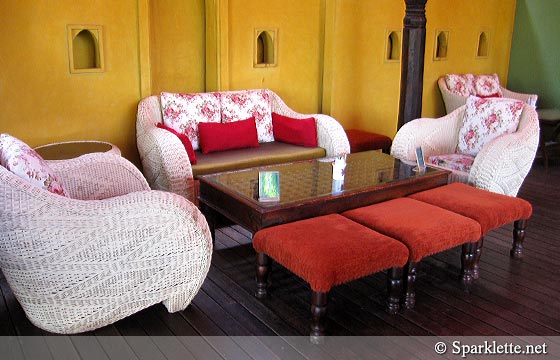 Soothing English songs play in the background as you settle into the cushioned seats of varying hues of pink. A well-stocked magazine rack is available for your reading pleasure. For those of you with your wireless devices, there is free wi-fi, too.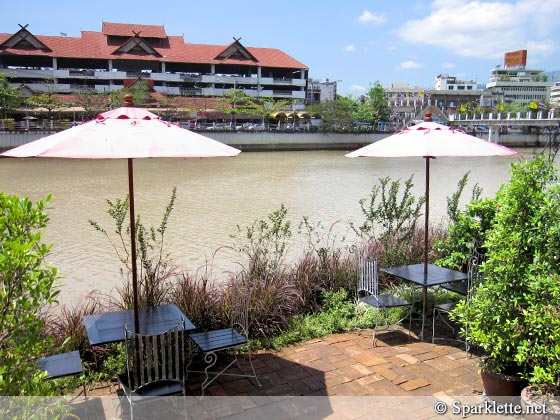 The breezy outdoor area with umbrellas overlooks Ping River.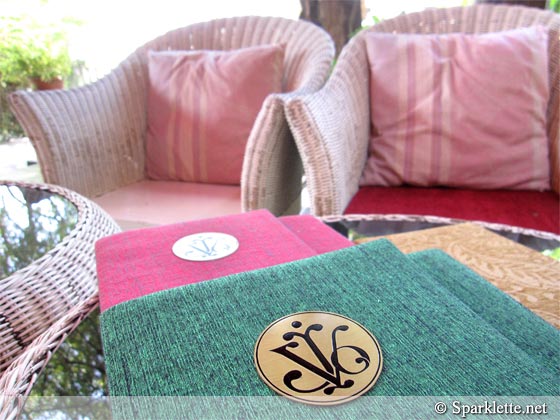 We pick a cosy spot and go about our orders. Even the menus featuring the cursive logo are pretty.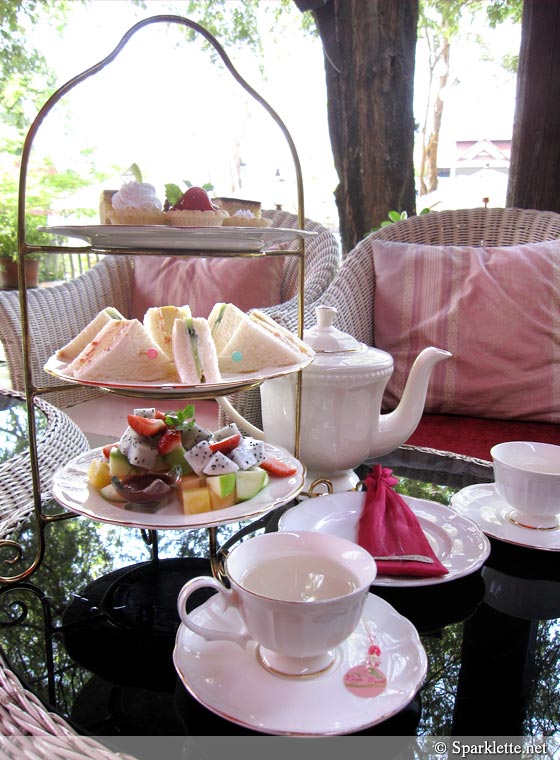 VJO high tea for two
495baht + 10% service charge
Rating:





The VJO high tea for two is presented in a three-layered cake stand filled with cakes, sandwiches and fruits. All the pastries here are made in-house. Онлайн казино Супероматик Новые бонусы от старого бренда Superomatic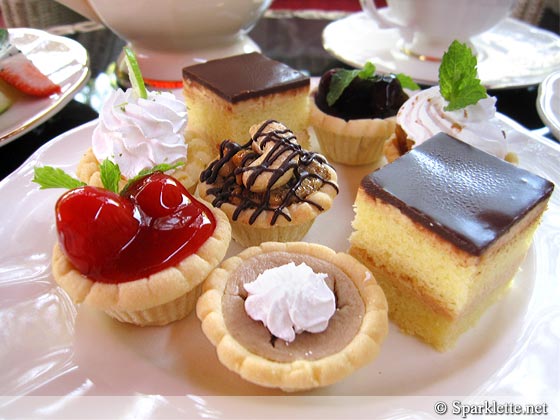 For the cakes, you get a range of petit fours that taste as good as they look.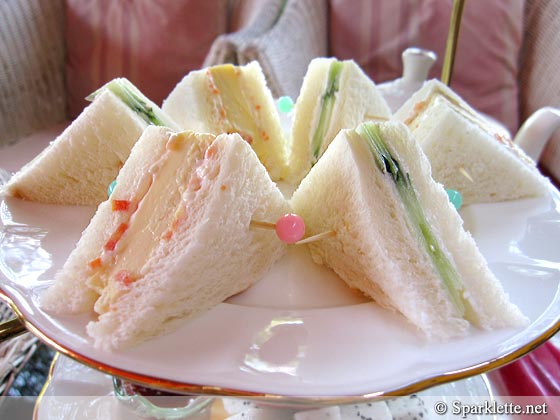 The mini sandwiches come in two varieties – cucumber and some form of egg custard. Notice the cute little beaded picks that are stuck in each one.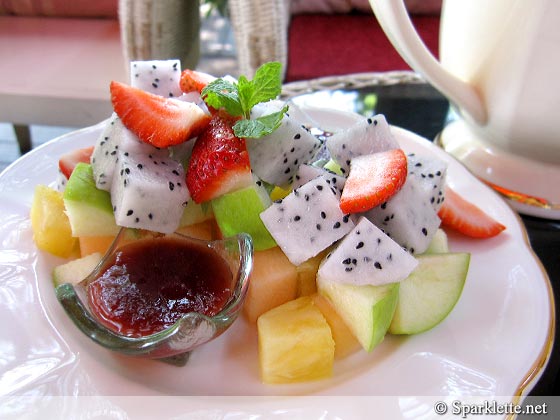 As for fruits, they arrive as a colourful salad of dragonfruit, green apple, pineapple and strawberry.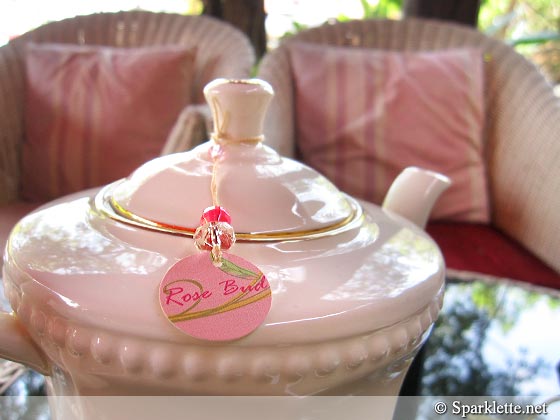 Rose tea
Rating:





To wash down the delicious treats, the high tea set includes a large pot of tea, for which we choose the rose tea.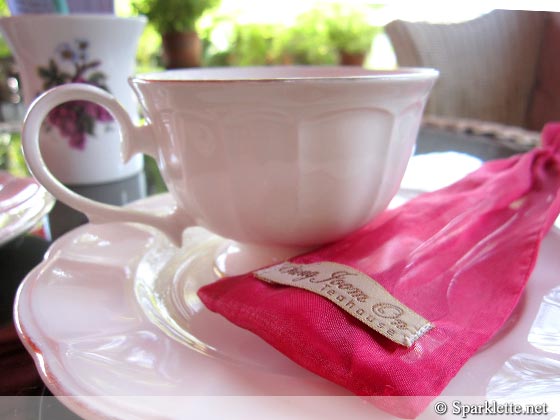 How very quaint, and so very girly! We see mostly locals, a few tourists, and even an all-male group at one point. The tea, desserts, soothing music and laid-back garden setting all make for an incredible way to chill out. By the time we have to leave the place reluctantly, it feels as though we have enjoyed a lengthy spa treatment!
Have Your Say!
How do you find the all-pink concept at VJO Teahouse? Guys, would you come here? Are there any other similar establishments out there? Share with us in the comments!
Vieng Joom On Teahouse
53 Charoenraj Road
T.Watgate A.Muang
Chiang Mai 50000
Thailand

Tel: +66 5330 3113 |
Website
Operating hours: 10am – 7pm daily