At first glance, Kaiton in Pratunam looks like any other street food vendor in Bangkok. A small stand fronts the eatery, where staff busily prepare plate after plate of food to be served to customers.
Yet, beyond its nondescript facade lies possibly the best Khao Mun Kai (chicken rice) in Bangkok.
Kaiton is one place where I would always make a stop at on all my trips to Bangkok. For the past five years that I have visited, the portion always remained the same, the food remained as good, and the price never increased.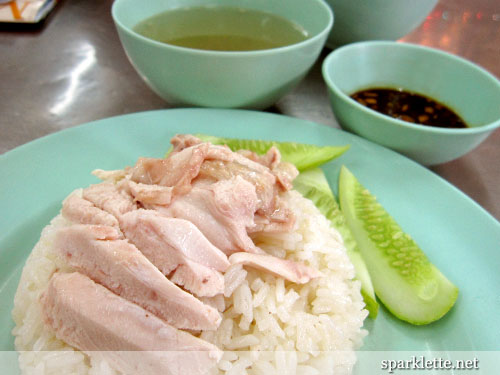 Chicken rice
30baht
Rating:





The food is similar to the Hainanese chicken rice we have here, but certainly much healthier and less oily. The dish comes with a serving of chicken, a bowl of soup, and a small bowl of dark spicy sauce.
And at 30baht, it converts to just a little over a dollar!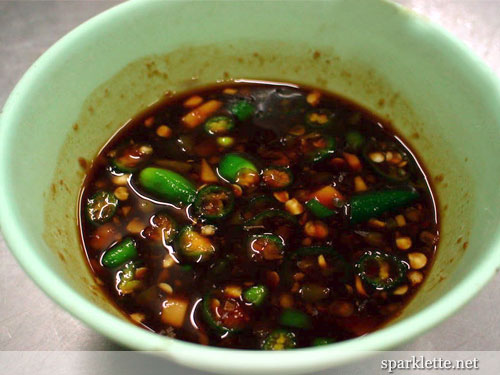 The dark sauce is sour, SUPER fragrant and bombastic, enough to give you a high. No joke! The chopped green chilli makes it extremely spicy and ups the excitement factor.
On its own, the chicken rice would have been quite ordinary. But with the sauce poured all over it, it transforms into something out of the world!
Even the soup is good, too. Unlike most chicken soup that very often turns out bland, this one is peppery and very tasty.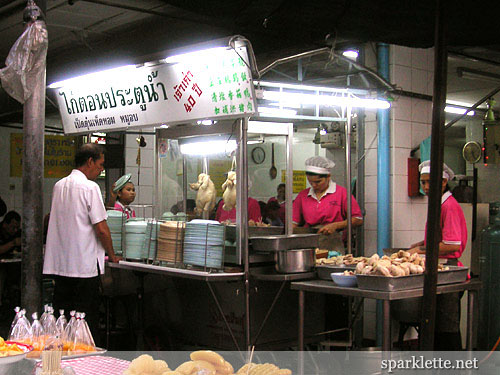 If you're visiting Kaiton for the first time, look out for the stall with staff wearing white caps and clad in bright pink t-shirts with a chicken logo at the back.
When I take a cab there, very often the taxi driver immediately knows what I am talking about when I mention khao mun kai along Petchburi Road. It's a favourite haunt especially among the locals. During chow hours, the place is packed, although the staff always manage to find you a seat somehow.
Kaiton
Petchburi Soi 30
Bangkok, Thailand

Tel: +66 02 252 6325
5:30am-3pm, 6pm-3am daily