Our first morning in Dallas started off with breakfast at the hotel. I made waffles using their waffle making machine! The waffles turned out to be so awesome they became my daily staple in Dallas. If I hadn't grown fat from all the food I would have bought a waffle maker the minute I returned to Singapore!
It was a really cloudy day, so cloudy we couldn't even see the top of the tall buildings! It was as though they were reaching into heaven! What a magical sight! I thought it would be a daily occurrence and neglected to take any pictures. Damn!
There certainly were many interesting architecture in the downtown area. My favourite is this castle-like building with all the turrets.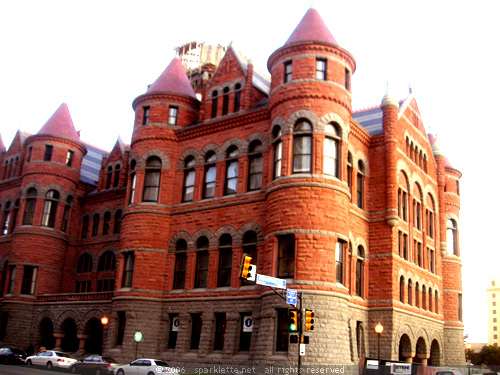 It's no castle of course, I can only dream. It is too small to be a castle anyway and is in fact a courthouse, affectionately called "old red". But more on that later. We finished doing our work and it's time for lunch. Dallas is somewhere near Mexico, which probably explains the abundance of Mexican restaurants in the area.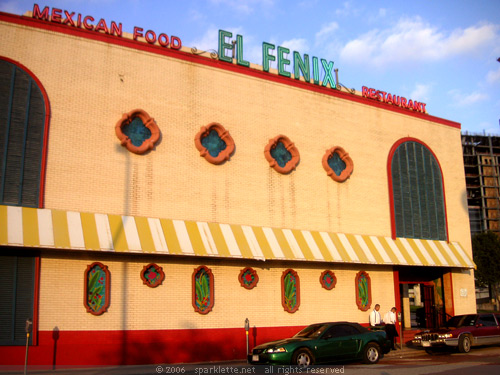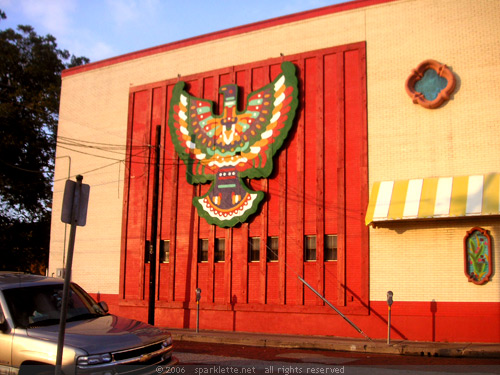 el fenix, since 1918! That's quite a bit of history, isn't it? As it had a huge parking area for customers, we thought it would be an expensive restaurant, the kind that shows up as $$$ in travel guidebooks. As we explored the city further, we came to realise that practically every restaurant or café had its own dedicated parking area.
The decor of el fenix was simply outstanding. Waiters could be seen carrying trays measuring three feet across with ten plates of food using just one hand. No sweat at all! How do they do it? I was damn impressed!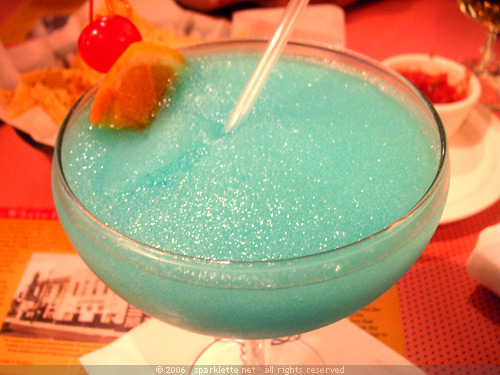 I ordered a frozen moonlight margarita and was id'ed. Apparently in the states, it's a restaurant regulation to ID anyone who looks under 30 and wants to order alcoholic stuff.
For the main course I had pollo a la parrilla which in English is grilled chicken breast served with refried beans and Spanish rice, topped with chilli and cheese. Sounds yummy doesn't it? I was a first-timer at Mexican food and it was instant love! The weirdest thing was that I actually loved the refried beans more than the chicken itself!
After the meal it was time to head to the mall of course. I had done my research beforehand and knew exactly where to go. Somehow I even managed to convince my boss (male) to go shopping! The galleria was one of the two biggest shopping malls in Dallas and I was thrilled to find a whole slew of brands there available to Singapore only via internet order.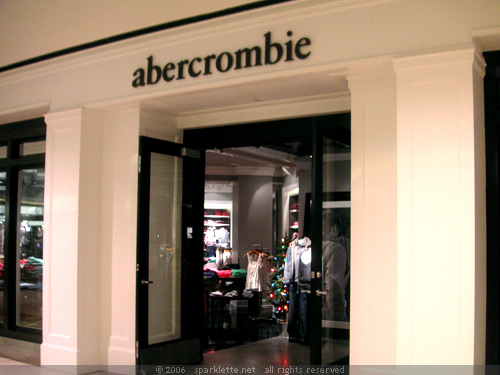 Abercrombie & Fitch!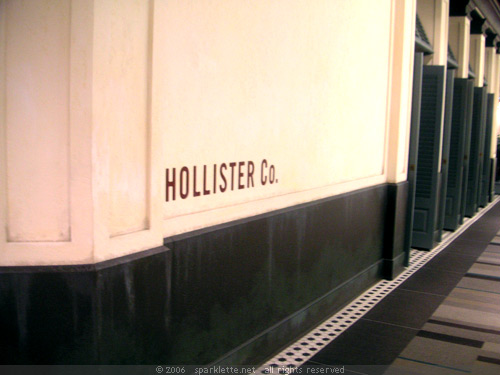 Hollister co.! This is the sister brand of Abercrombie, of course. Plus old navy, banana republic, etc. All the brands that had always appeared unattainable were suddenly within reach! This is exactly the kind of stuff dreams are made of! Ahh! electrician tuggeranong
The mall was really spacious with very few shoppers around, which was totally unlike the crowded malls in Singapore. I went berserk with the shopping! And so did my boss!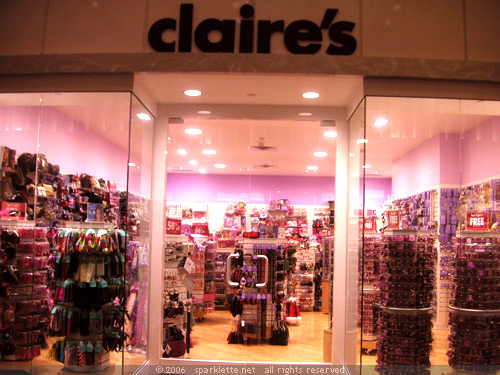 There's claire's accessories, a chain of purple and pink stores dedicated to jewellery and accessories. I spent a really long time in there which turned out to be very fruitful. My favourite item bought from there was this dove pendant necklace.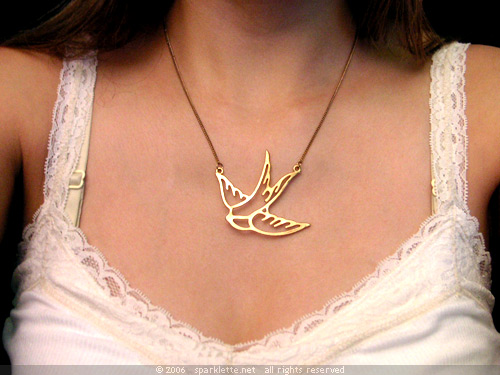 In fact I liked it so much I bought two of it! If anyone wants to buy the other from me, let me know! (Update: the necklace has been sold.)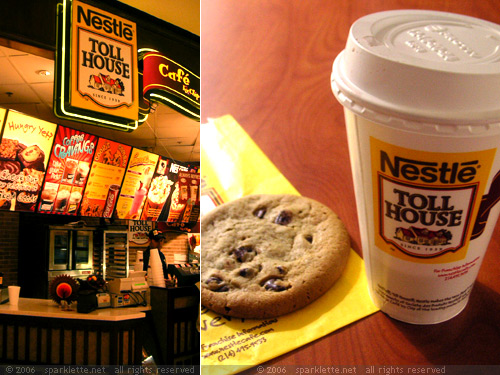 Shopping consumes a whole lot of energy. Luckily we had that nice Mexican meal right before we came. I ended the evening with a visit to nestle toll house café. Well according to monica from the friends TV series, nestle toll house serves the best chocolate chip cookie in the world. Needless to say I had to have one freshly baked from the oven!
And that was day 2. All happy days should end with shopping and chocolate.