Giveaway: 5x Roast Beef Sandwich and Coffee from Oriole Espresso & Brew Bar [Ended]
Update: Contest has ended. The winners have been announced. Find out who won.
Oriole Cafe & Bar has opened a second outlet at Republic Plaza. The new Oriole Espresso & Brew Bar offers espresso-based and single cup filtered or brewed coffee alongside sandwiches, salads and freshly baked items.
Sandwich Giveaway!
This week, we're giving away 5 sets of roast beef sandwich and daily brew from Oriole. Here's how you can get your hands on one of these delicious sandwiches and coffee.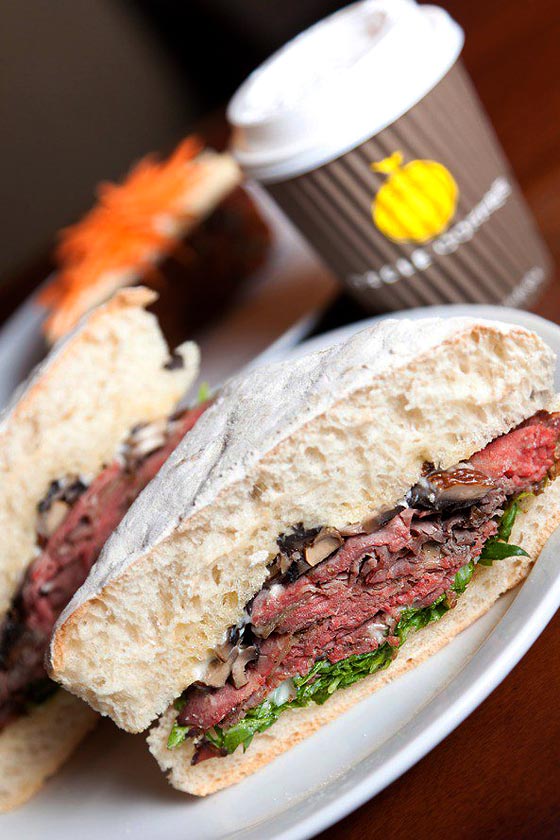 This contest is only open to members of the Sparklette and Oriole Facebook pages. So if you haven't, "Like" both pages now. (Yes, just click the Like button!)




Leave a comment here using your Facebook name and a valid email address, along with the answer to this question:

Where is the second outlet of Oriole located?
Giveaway Details
This giveaway ends on March 4, 2011 (2359 hours Singapore time).
The 5 winners will be randomly selected by an SQL query.
The winners will self-collect the sandwich and drink (either dine-in or take-out) at Oriole Espresso & Brew Bar, Republic Plaza.
Please leave a valid email address when filling out the comment form so that we can contact you if you've won.
Please only comment once.
Please note that all comments are moderated. Hence your comment may not show up right away.
Please also note that comments that do not follow the instructions on how to participate (mentioned above) may not be published, or may be removed later on.