I have just been Kung Pow-wowed, and that's putting it mildly.
If you would like to treat yourself to some seriously good dumplings this Dragon Boat Festival, look no further than Fairmont Singapore's lot of wholesome dumplings. Made of glutinous rice and wrapped in bamboo leaves, these sticky delights from Szechuan Court come packed with an assortment of savoury fillings that will impress.
After enjoying a couple of the Fairmont rice dumplings, I came away most satisfied.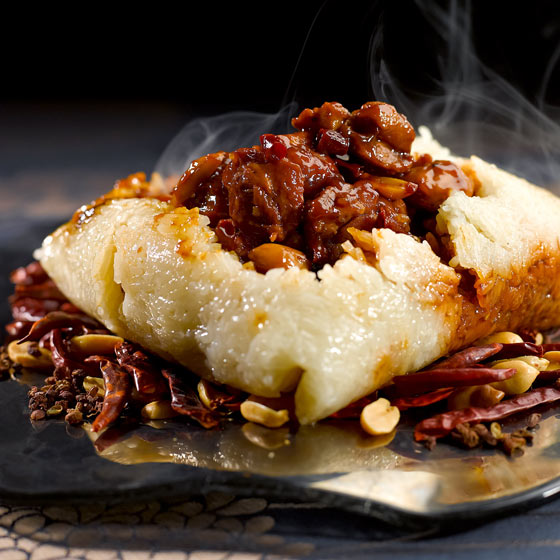 Kung Pao chicken dumpling
S$36/kg





The signature Kung Pao chicken dumpling is difficult to beat, and even harder to put down once you've got your hands on it. Stuffed with a generous filling of juicy diced chicken thigh meat and crunchy roasted peanuts, this huge dumpling is possibly the best I've had this year.
While the chicken meat is mouth-wateringly tender, enlivened with home-made chilli sauce, it is the titillating sauce that you would be hooked on. It brings burst after burst of flavour with every bite. As an added perk, I love how daring the chef is with the chilli – good news for those that seek a fiery kick.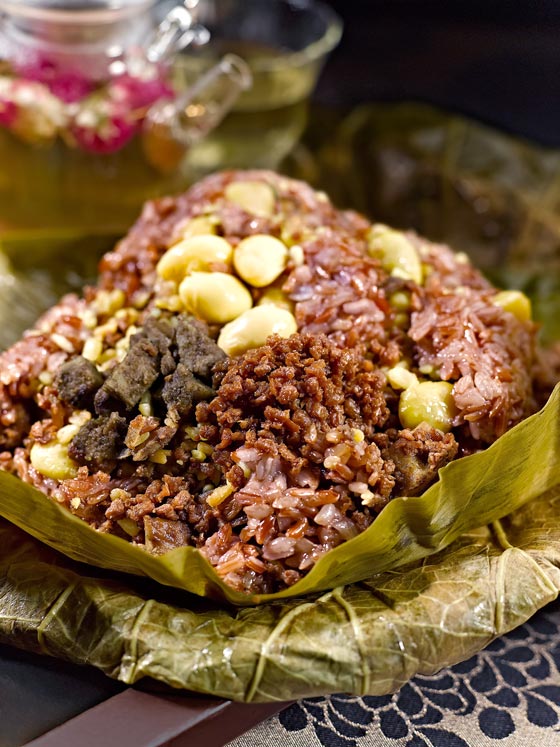 Organic red brown rice vegetarian dumpling
S$38/800g





I must confess that I was a little apprehensive when I first heard of the organic red brown rice vegetarian dumpling. A meatless dumpling does not exactly spell gastronomic excellence, even if it has mock meat. As it turns out, this healthier option exceeded my expectations by far.
With its intricate combination of nutritious red brown rice, vegetarian minced pork and mock duck, gingko nuts and fermented bean curd skin, this dumpling appeals to the health-conscious. You can eat it guilt-free, and actually enjoy it. It is full of flavour, the seasoning permeating through every grain.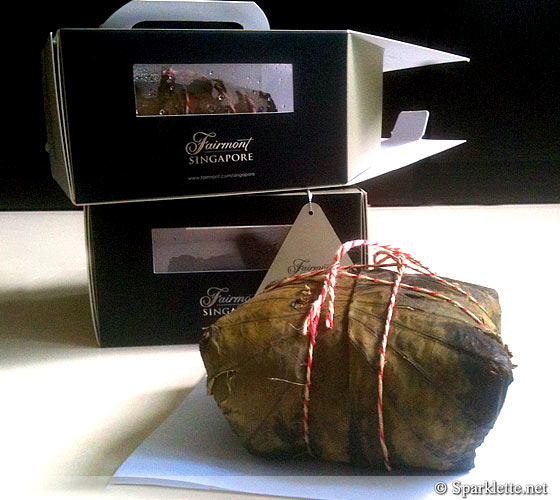 In addition to the food quality, the packaging is very professional and presentable if you are looking to give away dumplings this season. These scrumptious dumplings are tied in red and white string and packed in a carrier box – great for gifting.
The dumplings are available at Szechuan Court until June 6, 2011.
Have Your Say!

Loading ...
What is your favourite type of rice dumplings? Are you a traditionalist or do you prefer new flavours? Tell us in the comments!
Szechuan Court
Fairmont Singapore, level 3
80 Bras Basah Road
Singapore 189560
Tel: +65 6431 6156 |
Website
Opening hours:
Lunch: 12noon – 2:30pm
Dinner: 6:30pm – 10:30pm